It's easy lose to your motivation during job search, especially if you've been at it for awhile.
You may feel like you are on an emotional rollercoaster where you feel optimistic one minute and then dejected the next.
The truth is, you need to stay positive during your job search.
Your state of mind impacts your interactions and how people perceive you.
6 Strategies for Staying Motivated and Positive
Here are some ideas on how you can offset the emotional highs and lows of job search.
  1. Plan Time Away From Your Computer  
One thing job seekers admit missing is the interaction they had with other people at work.
The solution: plan time out of your home environment and interact with people, preferably those who are working.
Even during the pandemic, this could mean you attend a job search club, networking event, presentation, or even volunteering.
The trick is to break the cycle of what you were doing that wasn't working. Mix up your weekly routine with activities that will reinvigorate you.
  2. Sign Up for Classes  
Taking classes shows employers that you are staying busy and are continuing to learn. Learning can be fun (and, ultimately, profitable). Finding interesting classes to take is very easy today:
You can check your local community college, your local library or even go online for adult education classes.
College and university courses on almost any topic are available for free on edX.org or Coursera.org. These are known as MOOCs (massive open online courses).
There are other providers of free courses such as KhanAcademy.org and Alison.com.
You can also find low cost classes through Udemy.com, Skillshare.com or Lynda.com, owned by LinkedIn.
Pick a subject that interests you. While it may be wise to invest your time learning something related to your occupation or industry to help your career, don't rule out learning something fun. You'll be more likely to complete the course.
The point is, there are many options to learn new skills, and this is a smart way to invest your time. Plus it gives you something to talk about during the interview when asked what you've been doing since your last job.
  3. Invest in Your Physical Well-being  
Eating the right foods and exercising will help you feel better physically and emotionally.
Don't attempt a radical overhaul or extreme fitness challenge. Start small and stick with your new regime.
Take time every day to go for a walk. Using your smartphone to keep track of steps, aim for 5,000 or more every day. Getting outside and moving around will be a good distraction and can be a great opportunity for thinking "outside of the box."
Search for good exercise videos on YouTube to build strenght or improve your balance and tone.
  4. Take Care of Your Mental Health  
Job search is 90% mental endurance. Rejection has a way of taking a toll on your self-confidence. To counter these feelings, carve out time to take care of yourself. Do things you enjoy to help you stay positive. Listen to your favorite song, keep a good book by your bed, or enjoy your hobby.
This is also a good time to start a gratitude journal. In your journal, write down three or more things you are grateful for every day.
This retrains your brain to look for the good parts of your day. If you stick with it for three weeks, focusing on the things and people you are lucky to have in your life, you will reprogram your thinking.
The result: you will be more positive and happy according to Shawn Achor, author of The Happiness Advantage. That positive attitude will show in your approach to your job search and help you be more successful.
  5. Re-Set Your Goals  
Once you are feeling more positive and confident, re-set your job search by assessing your skills, desired job goal, and salary expectations.
But don't do this alone. It is easy to become mired in the process.
You will want the help of someone who can keep you moving forward. The person you choose could be a past colleague, partner, friend or a job search coach. They will help you get unstuck and meet deliverable deadlines.
Once you have outlined your new goals, create a vision board depicting your future job:
Include inspiring quotes.
Collect photos of your ideal work environment.
Add the logos of companies you want to work for.
Find other images of what you want your future to look like on a personal and professional level.
Put this board somewhere you will see it every day to remind yourself of where you are headed.
  6. Set Weekly Activities  
Putting structure into your job search will make you more productive and keep driving your search forward. Your weekly job search activities and goals should include:
How many hours you will commit to investing in your job search.
How many people you will reach out to and meet.
How many follow up calls you need to make.
How many third-party recruiters or agencies you will keep in touch with.
How much time you will spend in social media, especially LinkedIn.
How many jobs you will apply to online.
You can use a simple spreadsheet or you could use a free tool like JibberJobber.com, which helps you keep track of all the important elements of your job search.
Keeping yourself organized will help you meet your goals, stay on track, and be more productive.
The Bottom Line
To stay motivated during your job search, you want to establish a routine to help you feel positive and productive. It will very likely take longer than you want to land your next job so be sure to take care of yourself mentally and physically.
More About Job Loss Recovery
---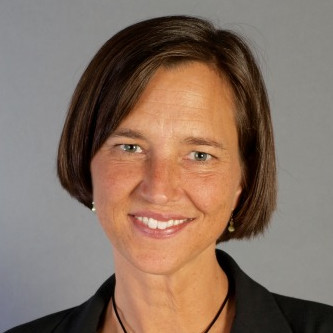 About the author…
Hannah Morgan, Job-Hunt's Social Media Job Search Expert, maximizes her own personal branding and online visibility using social media platforms. She is a job search strategist and founder of CareerSherpa.net. Selected by LinkedIn as a "Top Voice for Job Search and Careers," follow Hannah on LinkedIn. Also, follow and connect with Hannah on Twitter (@careersherpa) and Facebook (Career Sherpa). To read more articles on how to use social media for job search, visit her site: Careersherpa.net.
More about this author…