The newest CareerXroads Source of Hire study was released in July, and the results may not surprise you.
The number one source of external hiring is referrals.
However, there was a significant increase in the percent of new hires categorized as direct source- almost as many as job board hires. So what can you do to improve your odds of being sourced?
Best Option: Be a Referred Candidate
If you want to increase your odds of landing an interview, find a company insider to refer you. Referred candidates account for almost 20 percent of external hires according to CareerXroads.
Before you submit your online application, do everything humanly possible to find someone who works inside the company.
Have you reached out to everyone you know?
Have you searched LinkedIn for 2nd level connections?
Have you used Twitter's advanced search or searched Facebook?
You can learn more about how to be a referred candidate in this article, Shortcut to a New Job: Tap an Insider.
Next Best Option: When You Can't Be Referred, Be Sourced
Over 12 percent of external hires were identified as directly sourced, up from 6.8 percent last year.
New hires who were categorized as direct sourced didn't come from job boards, the company career site, recruiters or any other category. They were discovered.
Sourcers are similar to recruiters. However, they typically don't take candidates through the interview process. The main function of a sourcer is to identify potential candidates. Sourcers use industry connections, on-line search, or both to identify the desired talent for a specific job opening.
Sixty percent of companies surveyed by CareerXroads said they had dedicated sourcers on staff. And signs point to an increase in internal sourcing based on comments at the end of the survey.
Companies stated they plan to increase sourcing staff or move the function in-house. Direct sourcing doesn't seem to be a trend that is going to end soon.
Increase Your Possibilities
Here are 5 things you can do to increase your chances of being sourced for the right job:
1. Spiff Up Your LinkedIn Profile
Almost 95 percent of companies participating in the CareerXroads survey said LinkedIn is a significant or critical component for their recruiters and sourcers. Make sure you have maximized your presence on LinkedIn.
Every applicable section of your LinkedIn profile should be completed. Be sure to include keywords, industry terminology and relevant technology.
Use the keywords in your summary, within the appropriate job experience and within the skills and expertise section. Your headlines should state more about you than just your current job title. Be sure you include keywords or skills sourcers would be searching for and describe what you want to do next.
For more help in understanding how recruiters "source" using LinkedIn and what to do, read LinkedIn SEO: How to Be Found More Easily on LinkedIn and Choosing the Best Keywords for Your LinkedIn Profile.
2. Gain Industry Recognition
You already understand how important it is to be viewed as a credible professional. But it isn't enough for your boss and your company to know what you've done. You're reputation needs greater exposure and reach.
When you write or speak on a specific topic, it helps you establish credibility.
Participating in discussions within LinkedIn groups or other online forums is another way to build awareness of your knowledge, skills and expertise.
The promotion for your presentation and the articles you write for industry blogs or newsletters generates search engine results for your name.
Also consider writing on LinkedIn Publisher on topics you are knowledgeable on. Not only are you demonstrating what you know, you're also improving your online reputation and personal brand. And most importantly, you are making it easier for sourcers to discover you.
3. Be More Social
Social networks were not considered a source of hire by CareerXroads. However, they do serve as a feeder or distribution method for opportunities.
If you have been putting it off, now is the time to become more active in professional associations or volunteering, and branch out onto social networks.
These activities will put you in contact with new connections, increasing your network beyond your current employer.
Think beyond job postings, because companies are creating talent communities. By creating groups and forums on social networks, recruiters and sourcers can more easily identify candidates who are already interested in their company.
4. Establish Relationships with Recruiters
Some third-party recruiters are generalists and others are specialists. Begin searching for recruiters who specialize in your area of expertise.
Reach out to recruiters and get on their radar for future opportunities. You can use LinkedIn's advanced search function or search online. Review the types of jobs they have available to make sure they are actively recruiting in your specialty.
Once you have contacted a recruiter, stay in touch, and be sure you connect with them on LinkedIn in order to increase the chances of showing up in their search results.
5. Build a Personal Website
Treat your personal website like an online portfolio and include samples of work, photos of events you've participated in, and other visuals to help convey your talent.
Include your resume too. What good is your resume if it resides on your desktop? (Add your resume to your LinkedIn Profile, too!)
Building a website isn't as hard as you may think. The technology has become quite user-friendly over the past few years and doesn't require previous experience. You can set up a free blog on Blogger.com (BlogSpot.com), WordPress.com, Tumblr, Weebly, or other platform. This is a more passive approach. However, if you include keywords and industry terms on your website, it is just one more opportunity for a sourcer to find you.
If setting up your own blog is too challenging, write and publish articles relevant to your profession on LinkedIn Pulse. LinkedIn will automatically connect your articles to your LinkedIn Profile so that any recruiter who finds your articles will find your LinkedIn Profile. Of course, anyone finding your profile, will find links to your LinkedIn Pulse posts.
Read Publishing on LinkedIn: Gain Both Visibility and Credibility for more details.
The Bottom Line
Getting found by inside or third-party recruiters isn't the only job search tactic, but with direct sourcing on the rise, you don't want to miss out on opportunities because you can't be found.
More About Keywords and Being Found:
---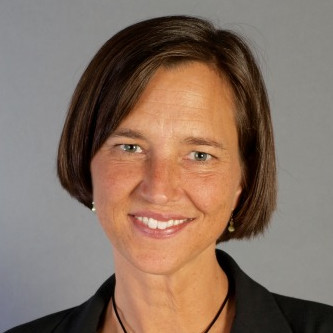 About the author…
Hannah Morgan, Job-Hunt's Social Media Job Search Expert, maximizes her own personal branding and online visibility using social media platforms. She is a job search strategist and founder of CareerSherpa.net. Selected by LinkedIn as a "Top Voice for Job Search and Careers," follow Hannah on LinkedIn. Also, follow and connect with Hannah on Twitter (@careersherpa) and Facebook (Career Sherpa). To read more articles on how to use social media for job search, visit her site: Careersherpa.net.
More about this author…