Are you sick and tired of searching for a job?
It is tough work and requires skills and strategies that may be new to you!
When you continue to do the same things over and over and get the same results, that ought to be your first clue to step away and stop the insanity.
1. Have More Than One Inside Contact
Often job seekers stop acquiring names and meeting with people once they already have one inside connection.
But don't let that stop you.
You need to play the odds and having more than one ally is a wise strategy- you never know the influence or alliances people have.
Keep building your network, and if someone suggests you meet a second or third company insider, go for it.
The more allies, the better for you.
A good response may be:
"I recently met Jim Jones in IT. However, I'd love to meet Sally Smith, too!"
2. You Can "Work" with More Than One Recruiter
Third party recruiters don't work for you.
They work on behalf of the company hiring. At the end of the day, they will protect and serve their client's needs and best interests.
However, you should never put your job search in the hands of a single recruiter or firm. Different firms work with different companies. And because there are numerous companies you would like to work for, you are best served finding third party recruiters who have pre-existing relationships with those companies. Ask around.
There is one caveat: do not pit recruiters against each other.
Let them know if your resume has been submitted for the same job by another recruiter or you have applied on your own to the same company. They need to know.
[To learn more about recruiters, read the articles in Job-Hunt's Guide to Working With Recruiters, written by a recruiter.]
3. Always Follow-Up
It would be wonderful if every HR rep followed-up in a timely manner. But the reality is, they don't. It isn't always their fault.
The best you can do is persistently follow-up to find out where they are in the process and if they need any more information from you.
Do not reach out more than once a week, unless invited to do so.
Double check their time line, and remind them you will reach out if you don't hear within that timeline.
Staying in touch with people you interviewed with shows interest, just don't stalk! Too much follow-up can be viewed as annoying.
4. LinkedIn Is More Than An On-Line Resume
Having a LinkedIn profile is just the beginning step.
Be sure your profile is robust. In other words, you have completely filled in the sections, used keywords and even embedded media and files.
Updating your Status daily during your job search and actively participating in Groups increases your odds of getting on the radar of hiring managers.
If you want to stand out from the crowd, you will have to put forth some effort.
Grow your network. Learn how to use the advanced search functionality to find inside connections, tap into alumni and even previous co-workers.
[To learn more about using LinkedIn, read the articles in Job-Hunt's Guide to LinkedIn for Job Search.]
5. Job Boards Are Only One Part of Your Job Search
Instead of spending most of your time and energy obsessing over jobs posted on job boards, try targeting companies who have previously posted jobs or companies you know you would like to work for and begin talking to employees inside those companies.
According to CareerXroads, fewer than 20 percent of jobs are filled through job ads.
Do you know where the majority of external hires come from? Employee referrals. This is why you need to meet people who work inside companies!
[To learn more about networking for your job search, read the articles in Job-Hunt's Guide to Job Search Networking.]
The Bottom Line on How to Land a New Job Faster
It is certainly no fun doing stuff you don't enjoy. It is even less fun and discouraging when you hear "no thank you!" Drown out the bad, and replace it with activities you can control and meet people who will benefit from adding your skills to their team! But please note, even if you do everything "right" your search will probably take longer than you want. HRBartender shared an infographic which said it takes an average of 95 days to fill a job! Forewarned is forearmed.
More About Effective Job Search:
---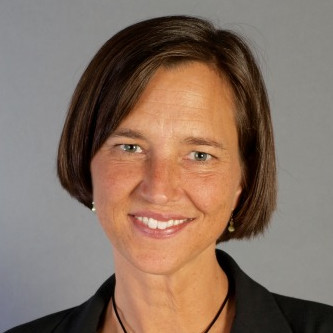 About the author…
Hannah Morgan, Job-Hunt's Social Media Job Search Expert, maximizes her own personal branding and online visibility using social media platforms. She is a job search strategist and founder of CareerSherpa.net. Selected by LinkedIn as a "Top Voice for Job Search and Careers," follow Hannah on LinkedIn. Also, follow and connect with Hannah on Twitter (@careersherpa) and Facebook (Career Sherpa). To read more articles on how to use social media for job search, visit her site: Careersherpa.net.
More about this author…