Your job search requires that you juggle multiple balls, learn new project management skills, finesse your sales and lead generation knowledge, and it tests your creative writing ability, too.
Don't drive yourself crazy trying to find the right version of the resume you sent an employer or trying to remember who referred you for a job.
Tracking these things from the very beginning of your search will help you stay focused, develop skills to stay organized, and improve time management habits.
Organizing Files
Set up a system of folders to keep track of the resumes you send out. One way to do this is to start with main folders, each labeled with the company name and subfolders for each job you apply to within that company. In each job folder, include your resume, cover letter and copy and paste the job posting into a Word document for future reference. (Don't just save the link to the job posting, you may not be able to access it in the future.)
File Naming
Each time you submit a resume for a job posting, you will have to make modifications based on the requirements of the job.
So, when you save a new version of your resume, name it using this naming convention [first name last name job title.doc]. Then, you make it as easy as possible for the person who receives your emailed resume to save it to their computer without having to rename it. This name, which includes the job title, also makes it easier for you to keep track of the different versions of your resume on your computer.
On the other hand, if you name your emailed resume using this format [resume.doc], you create more work for the recipient, making it incredibly difficult for the recipient to search for your resume by name in their inbox.
Tracking Referrals
Hopefully you have embraced networking as a major job search strategy. If this is the case, you will want to keep track of who referred you to whom so you can send a thank you note for the introduction and a status update after you and the referral meet. So few people actually do this, and it is an excellent way to say "thank you." It demonstrates your extraordinary professionalism.
When you take the time and effort to keep people in the loop, it also solidifies your strengths in follow-through, and overall, makes you memorable.
Follow Up and Follow Through
You've undoubtedly been applying for jobs. Remember, it is your responsibility to follow up to see where the company is in the applicant review process.
Whether you use a calendaring system or spreadsheet, set reminders for 1 week and every 30 days. You may need to modify these timeframes based on the feedback you get when you speak to the company hiring authority. Continue to follow-up until there is closure.
Your follow through after receiving a referral or contact name is also important. If you are told to contact someone, put it on your calendar, and it is more likely to get done.
Reach Out Every Week
Anyone with a background in sales knows it can take longer than you want to set up a meeting with someone. You won't always be able to schedule a meeting the same week you contact someone.
It is important that you build a pipeline of meetings lined-up each week. This can only happen if you set time aside every week to reach out to people whom you want to meet. Use the referral names you acquire and your list of target companies to create your weekly plan for proactively contacting people you should know.
LinkedIn is also a good way to stay connected. Add 30 minutes of LinkedIn activity to your calendar every week. Check it daily, and scour the updates from your network. Leave a comment when someone shares a great article, congratulate someone when they announce a new job title, or use the new endorsements feature to give a colleague a pat on the back!
[MORE: LinkedIn for Job Search.]
Bottom Line on Organizing Your Job Search
When you have a system to organize all the elements of your job search, important action items are less likely to fall through the cracks. You also feel like you are driving your search and maximizing your time effectively.
---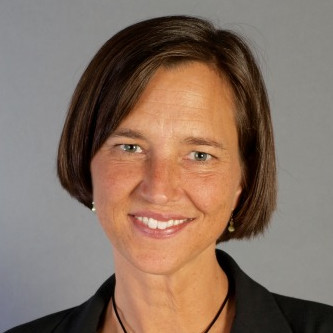 About the author…
Hannah Morgan, Job-Hunt's Social Media Job Search Expert, maximizes her own personal branding and online visibility using social media platforms. She is a job search strategist and founder of CareerSherpa.net. Selected by LinkedIn as a "Top Voice for Job Search and Careers," follow Hannah on LinkedIn. Also, follow and connect with Hannah on Twitter (@careersherpa) and Facebook (Career Sherpa). To read more articles on how to use social media for job search, visit her site: Careersherpa.net.
More about this author…