Falling into the black hole during the job application process happens to most job seekers and is very discouraging.
What if there was a way to avoid it?
There is!
And it is not as difficult as you may think.
Social networks let you connect and communicate beyond the immediate sphere of people you know. The next time you find a job posting, use this two step approach.
Use the Two-Step Approach When Applying For Jobs
Most job applicants won't take the time to do these two steps, and that's the very reason for this recommendation.
The first step: This is easy. You find a job online. But, before you begin modifying your resume and crafting a customized cover letter, move to the next step.
The second step: This is a little harder (but definitely NOT impossible!). Find someone who works inside the company you are interested in.
When you find an ally, supporter, cheerleader, or advocate inside the company, the odds of your resume getting reviewed increase significantly. It is called an employee referral.
According to the CareerXroads source of hiring study, 24.5 percent of external hires (not internal transfers) were from employee referrals. This was the number one source of external hiring! Job boards only accounted for 18.1 percent. When you leverage the power of an inside contact to refer you, your odds of getting hired increase.
Once you make contact with someone inside the company, either someone you know directly or a friend of a friend, you are now ready to apply online. And be sure you mention the name of your inside contact on the application. Your new inside contact may even be willing to walk your resume into the hiring manager's office, if you ask.
Expanding Your "Social" Network
You may be thinking that your network isn't very big or you don't know enough people. Don't give up hope. These are some ways to find someone to connect with inside a company.
LinkedIn Connections
LinkedIn makes it very easy to search your network for people you know inside a company.
Your best bet is to contact people you know well inside the company.
If you don't have those connections, then find a second degree connection inside the company. Armed with that name, send a regular email to your first degree connection and explain you would like an introduction.
Let them know you are interested in learning more about the company and their hiring practices. Also express there is a sense of urgency for meeting this person.
Facebook Friends
You never know who knows who, and it is possible you don't know where your Facebook friends work. Don't overlook searching your friends' work experience.
You can search beyond your immediate network. Use Facebook's "Search for Friends" page, and enter the company name to see who you may know or be able to get an introduction to.
Twitter Is An "Open" Network
If you can't find a connection within your network on LinkedIn or Facebook, you can turn to the open network, Twitter.
You don't need connections or friends to communicate with people on Twitter, which makes it a great platform for reaching out to people you do not know. Use the Twitter "search people" option (at the top of most pages on Twitter) to search for people who work for the company you are interested in.
Another option is FollowerWonk.com. This service allows you to search Twitter by location and bio information. In your first tweet to them, mention their Twitter name and reference something from one of their tweets. In your next tweet, you can get a bit more bold, and send them a link to your LinkedIn profile with why you would like to work for their company.
The Bottom Line:
Social networks provide business intelligence and insights. They were designed to help connect people and make it easier to have conversations and share information. Don't overlook the opportunity to use them to expand your network and get noticed.
---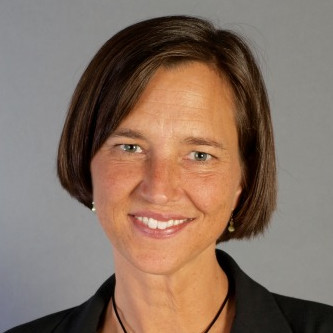 About the author…
Hannah Morgan, Job-Hunt's Social Media Job Search Expert, maximizes her own personal branding and online visibility using social media platforms. She is a job search strategist and founder of CareerSherpa.net. Selected by LinkedIn as a "Top Voice for Job Search and Careers," follow Hannah on LinkedIn. Also, follow and connect with Hannah on Twitter (@careersherpa) and Facebook (Career Sherpa). To read more articles on how to use social media for job search, visit her site: Careersherpa.net.
More about this author…