During October, November, and December, kick your job search into high gear.
Often a new calendar year brings a new budget, and proactive hiring managers start scoping out candidates during the holiday season.
Here is advice to help plan this month.
1. Step Away From The Job Boards
If you have been glued to the job boards, searching and sifting through hundreds of postings and submitting application after application, it's time to do something different.
You may notice a declining number of job postings over the holidays. Save yourself the disappointment and begin to diversify the range of job search activities, and de-emphasize time spent on the job boards now.
2. Mark Your Calendar
Your personal calendar may have already begun filling with activities and events. Concerts, fundraisers, and a slew of other announcements and invitations will begin hitting your inbox. In case you aren't on the distribution list, pick up the local newspaper and evaluate the upcoming events in your community.
Put as many of them as you can on your calendar. Better yet, contact the host and ask if they need volunteers.
Also note who sponsors the event. Take some time to research what the companies do and check out their company career page on the website. Investigate whether they have any opportunities that look like a fit.
3. Use The Buddy System
If you despise attending events, never fear. One tip many introverts recommend is rallying a friend to attend events with you. Encourage them to count on you to be their primary contact for attending events with them as well.
When you have someone to attend these things with you are less likely to back out, and, you'll have someone to talk with. Just be sure you both agree to mingle and meet new people.
Having an accountability partner in search is one of the greatest investments you'll make in your search.
4. Create Dossiers
Invest time researching and collecting information about hiring managers or even people you would like to meet at key companies for whom you would like to work.
A dossier is a collection of documents about a particular person, and LinkedIn is one of the best tools to acquire the information for dossiers on these people you want to meet.
The vital stats can include:
Resume or work history
Schools attended
Social media accounts to follow
Affiliations with professional associations
Volunteer organizations they support
Personal interests or hobbies
Photos
Articles written or mentioned in
Contact information
Children or family information
Armed with this information, you can then find common interests or data; perhaps you attended the same college, belong to the same professional organization, or know someone they used to work with.
Your next step is to reach out to ask this person for an informational meeting. Leverage your common connections, both people and interests, to help grease the wheels and obtain the meeting.
5. Invest in Professional Development
One more way to maximize your time before your next job is to invest in learning something new. Maybe you've found you aren't up to date on software or you need to amp up your level of proficiency in a certain area.
Check your community college calendar for courses. You may be eligible for financial assistance, so be sure to ask the institution about training grants or assistance for the unemployed.
MOOCs, massive open online courses, may provide another opportunity for low- to no-cost training and education. Some of the top universities have banded together to offer their courses online on these MOOC sites:
Job Search Is a Learned Skill!
Read Job-Hunt's free Guides to… nearly 100 job search topics, from Guide to Successful Interviews, Guide to Effective Resumes, and Guide to Working with Recruiters to Guide to Job Search Networking and Guide to LinkedIn for Job Search. Find links to all of Job-Hunt's Guides in the Guide to Online Job Search
The Bottom Line
Reassign the time you invest in job search activities by giving higher priority to networking, research and professional development. Weaning yourself off the boards and replacing that habit with different job search activities is likely to change your perspective, attitude, and results.
More Articles About Holiday Job Search:
More Holiday Job Search Tips
Check out our $0.99 Kindle book, New Year, New Job! Or grab the FREE PDF version. This ebook contains 100+ tips from Job-Hunt's Experts, networking and job search tips that will help you all year around, and you don't need a Kindle to read it.
---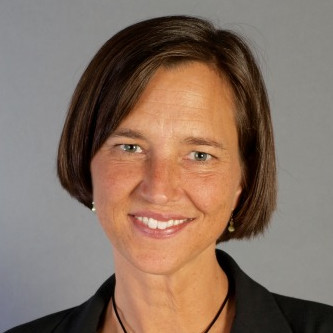 About the author…
Hannah Morgan, Job-Hunt's Social Media Job Search Expert, maximizes her own personal branding and online visibility using social media platforms. She is a job search strategist and founder of CareerSherpa.net. Selected by LinkedIn as a "Top Voice for Job Search and Careers," follow Hannah on LinkedIn. Also, follow and connect with Hannah on Twitter (@careersherpa) and Facebook (Career Sherpa). To read more articles on how to use social media for job search, visit her site: Careersherpa.net.
More about this author…