If you haven't hunted for a job in a few years, you're probably going to be surprised at how the process works today. Landing your next job won't be as easy as flinging your resume around and getting invited to a bunch of interviews.
A modern day job search requires you to develop a familiarity with modern job search procedures. You will also need to hone your skills in research, marketing, writing and interpersonal communication to stand out in your quest for new employment. Learn and master these new job search procedures and decrease your time looking for your next new role.
Build a Positive Online Identity
Having an online identity is your responsibility. Don't leave it to chance.
It's more than likely that someone is going to search for your name online before you get a phone call, interview or job offer.
Start by searching for your name online and see what appears on the first page of search results.
Your LinkedIn profile will usually be listed here so make sure it is complete.
LinkedIn isn't the only place a potential employer will look. If you have other active social networking accounts such as Facebook or Twitter, those often appear on the first page of Google search results too which makes them fair game for an employer to check out.
The key to a positive online identity is to know what someone will find when searching for your name online and making sure that these results positively reflect who you are professionally. As some people say, the internet is your resume.
When you take steps to monitor and improve your online presence, you help a potential employer discover the best information available.
For more information, read Job-Hunt's free Guide to Personal Online Reputation Management.
Get The Inside Scoop
Reach out and talk with people who work inside the companies you want to work for. Don't wait to see a job posting before taking this important step. It isn't unusual for organizations to start searching for the right candidate before advertising a job.
Even when a job posting is available, it may not fully convey the needs and wants of a company. Research the company thoroughly and talk to current and past employees before you submit your resume. Here's why. The information you gain from your research and conversations will provide you with more insight which will result in revisions and updates to your resume. You might choose to include more relevant examples of success stories in your documentation.
For more information, read Job-Hunt's free Guide to Company Research.
Generic Is Out, Customization Is In
Every resume you send and every cover letter you write must specifically address the requirements of the job you are applying to. Human Resources and recruiters use applicant tracking systems to search for critical skills and technology. If your resume doesn't contain the key words a recruiter is looking for, your application won't show up, and you'll be overlooked.
Read Resume Keyword Success Secrets for more information on how to customize your resume with the right keywords.
Always Get Referred
Referred candidates are the top source of external hires. Therefore, one of the most important steps you can take before you apply to any job is to talk with someone who works for the company.
When speaking with the company insider, you can inquire about the style of leadership, company culture, and specific requirements for the job. Even more importantly, your purpose in making contact with an employee is to secure a referral.
Ask if you can use their name when applying or if they would be willing to forward your resume to the hiring manager. Many companies offer their employees referral bonuses, which means referring you could potentially result in extra money for them.
You can learn more about how to be a referred candidate — Shortcut to a New Job: Tap an Insider and Get "Sourced" to Get Hired.
Master LinkedIn
In order to get the most from LinkedIn, you will want to do more than upload your resume and wait. Your connections should match your real-life network.
Grow your network and always customize your invitation to connect. This is most easily done from the desktop version by clicking on the connect button only on the person's profile.
Update your status daily by sharing articles and information related to your career in order to stay fresh and in front of your network. And don't forget to fill in every relevant section of your LinkedIn profile. But don't stop there.
To really stand out and differentiate yourself from the other average job seekers, treat your LinkedIn profile like an online portfolio. Embed files, images and links to samples of your work within your profile. This embedded information provides proof you can do the work and makes your profile more interesting to read. You can even use LinkedIn to write a blog post about your experience in the industry or occupation to accentuate your knowledge and experience.
Improve the power of your resume using LinkedIn, read 10 Elements of an Effective LinkedIn Profile and Social Proof: LinkedIn to Your Resume.
Persistence Pays
With so much to do and minimal resources, recruiters and hiring managers need a little nudging. Never assume your application was received. If you haven't heard from the employer after applying, contact the appropriate person to find out the timeline for filling the role and the status of your application.
It's important to read communication from employers carefully, and follow instructions. If you had an interview, be sure to ask about the timeframe and next steps in the interview process to help you gauge the timing of your follow-up. When you persistently follow-up, you let the company know you are interested in the opportunity. You also demonstrate your professionalism and tenacity, qualities that employers also value.
---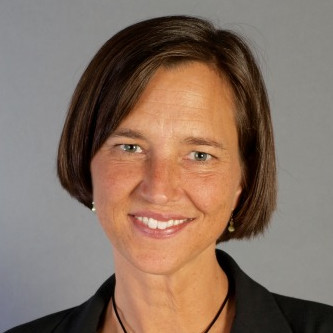 About the author…
Hannah Morgan, Job-Hunt's Social Media Job Search Expert, maximizes her own personal branding and online visibility using social media platforms. She is a job search strategist and founder of CareerSherpa.net. Selected by LinkedIn as a "Top Voice for Job Search and Careers," follow Hannah on LinkedIn. Also, follow and connect with Hannah on Twitter (@careersherpa) and Facebook (Career Sherpa). To read more articles on how to use social media for job search, visit her site: Careersherpa.net.
More about this author…