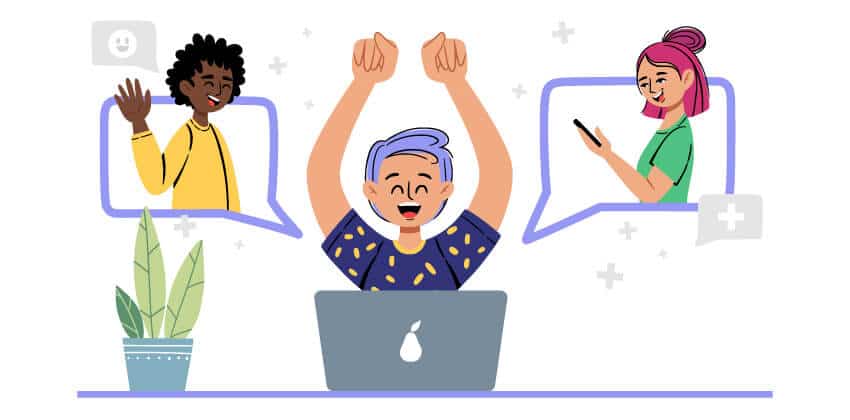 The surest way to get your foot in the door is a referral by an employee.
Companies agree, employee referrals are the go-to source for hiring.
This is not a new fad.
Companies have always used employee referrals, formally or informally, to fill positions.
The logic is simple, if you are a good employee, chances are good that you have friends who would make good employees.
In this NY Times article, Mr. Nash of Ernst & Young reports "Our analysis shows referred hires perform better, stay longer and are quicker to integrate into our teams." And it is also important to note that referrals cost less to find because there are no expensive ads or recruiters required.
#1 Source of External Hires
CareerXroads Sources of Hire study reports that the greatest number of external hires (vs. promotions and transfers of existing employees, also known as "internal hires") came from employee referrals. Twenty-four and a half percent of external hires (people who were not already employees) were the result of employee referrals.
In a study by iCIMS, more than 75% of employers have an employee referral programs because those employees are the most successful:
60% of employers surveyed described referred candidates as better fits for the company
Ernst & Young, Deloitte, and other companies, currently report close to 50 percent of their external hiring comes from employee referrals.
While employers favor this method of hiring, less than half of job candidates look for referrals although a referral clearly and dramatically increases the probability of being hired.
How to Improve Your Odds
Your chances of fast-tracking through the company's recruitment system may be greater if you get a company insider to refer you.
One company cited in the NY Times article said that referred employees are 10 times more likely to be hired than other applicants.
Plus, employees may be eligible for rewards such as money or an iPad or a $1,000 (or more) bonus for referring you. This provides employees with a greater incentive to refer candidates. But, research has shown that most people make the referral to help the person and their employer.
According to the CareerXroads study, it takes 10 referrals to get one hire versus 72 applicants from other sources to get one hire. So, if you were an employer, where would you invest your time and effort?
Build Your List
If you are thinking you do not know anyone inside companies you want to work for, think again.
  Leave No Stone Unturned  
You likely have connections that you are unaware of:
Start by creating a list of all your closest friends and family members.
Next, list the companies each contact works for. Are any of those employers on your target employer list? If not, should they be?
Do you know where their family members work? (These are sources of referrals too.)
Need more options? Add more names to your list of people: not-so-close friends and acquaintances, like current and former neighbors, people you have worked with in the past, people you attended school with, parents of your kids' friends, etc. If you don't know where they work now, look for their LinkedIn profile.
  Leverage Social Media to Find the Connections  
If you are using LinkedIn, it is easier to collect this information, assuming you are connected to all your friends on LinkedIn.
Search your connections, using the "Current company" filter to find any of your connections who currently work for your target employers. The "Past company" filter can be a useful search, too, if no one currently works for a target company
Check out LinkedIn Company pages to learn more about your target employers, including information about employees like their fields and their education.
In Facebook, you can search the "People" section of Facebook to find people who work for your target employers (use "Friends of Friends" for the widest search), as long as they have included this information in their profile.
If you are not using social networks or your networks do not include all your friends, map this out on paper. And don't forget to use other tools and apps to find connections when you apply for jobs.
  Ask Good Questions  
When you have found a friend who works for a target employer, reach out to learn as much as you can:
Do they like their job and the employer? What is best? What is worst? Any worries about the future?
Do they think the employer would be a good fit for you?
Is there a part of the company that should be avoided? And a part that they highly recommend?
Do they think you would be successful working for this employer?
Which jobs do they think would be the best fits for you?
Does the employer have an employee referral program? How does it work?
Are any jobs open that would be appropriate for you?
Would they feel comfortable referring you?
Use this personal connection to confirm that you would likely be happy working for this employer, and to learn how to successfully leverage the employer's employee referral program.
For more ideas about how to invite someone to talk with you (including sample messages), read Email Requests for Informational Interviews. For questions to ask in these discussions, read 70+ Questions to Ask in Informational Interviews.
The Bottom Line
Strengthen your network, and stay in touch with friends, family, and past colleagues. Due to advancements in technology and the growing use of social networks, this has become easier to do, and more employers are finding their great hires through referrals.
More About Employee Referrals
---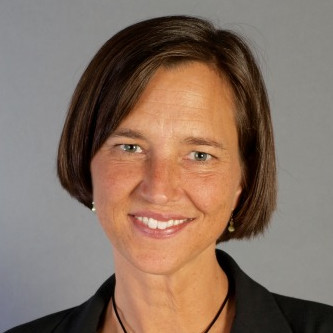 About the author…
Hannah Morgan, Job-Hunt's Social Media Job Search Expert, maximizes her own personal branding and online visibility using social media platforms. She is a job search strategist and founder of CareerSherpa.net. Selected by LinkedIn as a "Top Voice for Job Search and Careers," follow Hannah on LinkedIn. Also, follow and connect with Hannah on Twitter (@careersherpa) and Facebook (Career Sherpa). To read more articles on how to use social media for job search, visit her site: Careersherpa.net.
More about this author…