When you rush into your job search without knowing where to look, what you want to do, or what is happening in your industry, it is sort of like heading up a mountain without knowing the trails or having a map and a compass.
Conducting research in advance will provide you with information that will make the "hike" easier, more focused, and more successful.
It will also allow you to present yourself more convincingly as a potential solution.
Having the right job titles will also help you determine the appropriate job titles to include in your LinkedIn Profile and other online visibility. Job titles are very important keywords for recruiters to use to find job candidates.
Job titles are not consistent. Companies call similar job functions different things.
And job titles change by industry, company, and location. For example, is your marketing job called "Marketing Specialist," "Inbound Marketing Specialist," "Content Marketing Specialist," "Marketing Ninja," or something else? Which are used by your target employers? In your target location?
What is my job title?
Job titles often change over time and you might be asking "What is my professional job title?" For example, if you are a programmer, is your job in "MIS" or "IT"?
Job titles can be frustrating and limiting when you are looking for a new job. You want options. You want to be able to evaluate opportunities that are close to what you are looking for.
Even among the same job titles, you will find differing job responsibilities.
Starting broadly at the beginning will help. You do not want to miss any opportunities because you were not looking for them. You are increasing the range on your radar. Do not make assumptions that may limit your opportunities. Instead, do your investigative research to determine which will be the best fit.
There are two ways in which you can begin doing some research on job titles, and both are equally important: online research and networking.
1. Researching Job Titles and Functions Online
You knew what your past employers called your job. However, that may or may not be the same for other organizations.
If you have target employers (smart!), check out their job postings to learn the job titles they use for the job you want.
If you plan on staying in the same line of work or following a similar path, here are some resources to help you uncover job titles. The idea behind using these tools is to map out the possibilities:
Job Postings
On your favorite job board, like giant job board Indeed.com, enter your desired job title (as you know it).
Do NOT add any geographic preference or employer names, yet…
Then, see what comes up (Hint: look beyond the first page of search results):
Do you see any new titles?
Are you seeing anything different?
Does one of your target employers use a job title different than others?
If so, go take a look at what the descriptions say.
Find the "view similar jobs" option, and investigate jobs that look interesting. Again, see if you come across different job titles and look at the descriptions.
Each board is a bit different in how they show related or similar job titles. Sites such as Indeed.com pull job postings from multiple job boards, employer websites, and more.
You are not eliminating options during this process; you are opening up options. Do not be too quick in your decision/judgment.
[Read Choosing and Using Your Best Keywords for more details.]
LinkedIn
You can search jobs posted on LinkedIn and find similar jobs as well. If you select a job posting and scroll to the bottom of the page you will notice two valuable categories: "People who have viewed this job also viewed" and "search more jobs." Both of these might be helpful in gathering additional job titles.
Do not forget to do a job title search of members. Check out the variety of professional titles that you find. Hopefully, you will find sufficient information about what each person does to learn if the job title is relevant and appropriate.
ONet
ONet is an occupational database created for the Department of Labor. There are many aspects to this database, but for now, enter your desired job title into the field labeled "Occupation Search." It will display, rated by relevance, related occupations. Click on the most relevant and look at what is displayed for "sample reported job titles." Add these to your list.
Now scroll to the top of the page, and click on "Find Occupations." Check out the options by skill, tools and technology, interests, and more. See if any of these are close enough to add to your list.
If you are thinking it might be time for a career change and you are looking for a career somewhat similar to what you used to do, you may find this online resource very helpful.
MySkillsMyFuture
This very simple tool, MySkillsMyFuture, also from the U.S. Department of Labor, can help get you thinking of other careers. All you need to do is enter your current or past job title, and click on the "find my career matches" button. It will find closely-related careers. Once you have found a career that is of interest, you can compare skills, see posted jobs, find businesses, and see salary ranges.
2. Networking: Saving the Best for Last
Now, compile all these job titles in one place.
Test these job titles with people in your industry and your target employers. This will make great networking conversation for those who are in a similar field.
Also, be sure to ask them what other job titles they have heard being used for the job you want, and the employers using those job titles.
If you find someone who seems to have the job you want, as they describe it, ask them their job title and other job titles, perhaps at other employers, which they have seen used for the same job. (Hint: Informational interviews can be very helpful for this and other research!)
The Bottom Line for Job Title Search
Whether you are looking for a very different job opportunity or are staying on the same track, an early part of your job search should include identifying potential and related job titles. This research will help you understand what other information you will need to gather during your search. It will also give you a better sense of what is going on in the marketplace. You will feel and look more knowledgeable. You will waste less time down the road investigating alternative job titles, and you will be more organized and efficient as you look for the right new opportunities.
More About Successful Job Search
---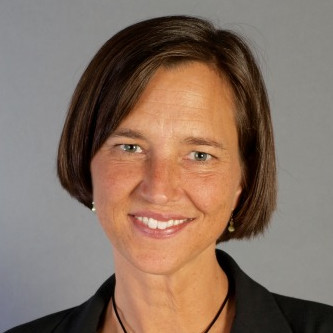 About the author…
Hannah Morgan, Job-Hunt's Social Media Job Search Expert, maximizes her own personal branding and online visibility using social media platforms. She is a job search strategist and founder of CareerSherpa.net. Selected by LinkedIn as a "Top Voice for Job Search and Careers," follow Hannah on LinkedIn. Also, follow and connect with Hannah on Twitter (@careersherpa) and Facebook (Career Sherpa). To read more articles on how to use social media for job search, visit her site: Careersherpa.net.
More about this author…