When the interview ends, there is still more to do in order to clinch the deal.
You don't have a job offer, yet, even if the interview ended very positively!
So, let's walk through the process of how you can end your interview and follow-up to make the most positive impression.
At the Start of the Job Interview…
Lay the groundwork for effective job interview follow-up at the beginning of the interview by collecting the information you will need after the interview.
Give each interviewer a copy of your personal business/networking card.
"Personal business card"? If you are currently employed, do not give out your work business card because you do NOT want to be contacted at work.
If someone questions why you aren't handing out your work business card, tell them that your job search is "confidential."
[If you are employed, your employer won't be happy to learn you are job hunting. To avoid being fired by your current employer because you are going to leave, read Guide to a Stealthy and Successful Job Search for more details.]
Your personal business/networking card provides the appropriate contact information for you, including:
Your name as it appears on your resumes and your LinkedIn Profile.
Your current and target job title.
Your job search contact information — NOT your work or personal contact information
Your LinkedIn Profile URL.
For more information about setting up contact information not connected to your job or your home, read To Be Hired, Be Reachable – How to Safely Publish Your Contact Information on LinkedIn.
As you are handing out your business cards, collect a business card or write down the name and contact information for each person who interviews you.
Be sure you have:
The correct spelling for each name.
Each person's job title and employer's name
Each person's email address (spelled correctly).
You need this information to enable you to effectively send out the post-interview thank you notes (more below), avoiding costly job interview thank you note mistakes.
As the Job Interview Ends…
As your interview is ending, be sure to:
Thank the interviewer.
State your interest in the position and company.
Ask what happens next and when it will (should) happen.
The best timing, method, and contact for follow up.
This will give you an idea of time frames, hesitations, or concerns you might need to address, and what you can expect in the post-interview waiting game.
If you didn't receive a business card from everyone who interviewed you at the beginning of the interview, be sure to ask for everyone's business card at the end of the interview so you have the correct title and contact information for each. Read 5 Absolute Must-Ask Questions for the End of Your Next Interview for more details.
Before You Get Home…
As soon as you leave the employer's location, jot down everything you can remember about each interviewee.
Note:
What they particularly liked / responded positively to.
Any concerns that were expressed or you sensed they had.
Areas you might want to research from the discussion to include in the follow-up.
Any areas of mutual interest that could be included — technology, research, schools, even sports teams.
This is especially crucial if you met with more than one interviewer. 
You need to remember what each individual focused on (important for making your follow-up thank you letters unique).
Send Your Thank You Notes ASAP
Remember that you are probably not the only person who was interviewed. And, you want to be remembered positively, cementing a good impression on the people who interviewed you.
This means that you need to send your thank you notes as soon as you can after the interview, preferably within twenty-four hours.
More About What to Do After a Job Interview:
---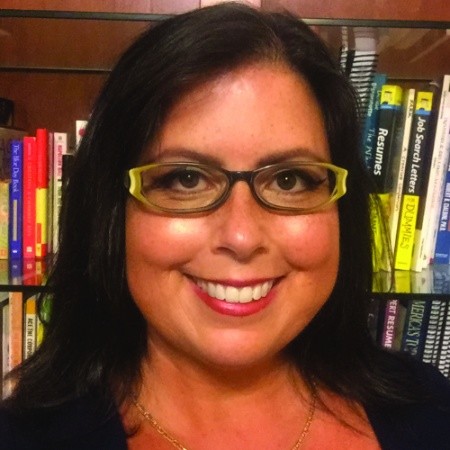 About the author…
Laura DeCarlo is recognized as the career industry's 'career hero' making a difference to both job seekers and career professionals as the founder of Career Directors International. She possesses 11 top-level certifications in resume writing, career coaching, and career management; 7 first place resume and job placement awards; and has written three books on interviewing and job search including Interview Pocket RX, Interviewing: The Gold Standard, Resumes for Dummies,and Job Search Bloopers. Follow Laura on Twitter at @careerhero.
More about this author…