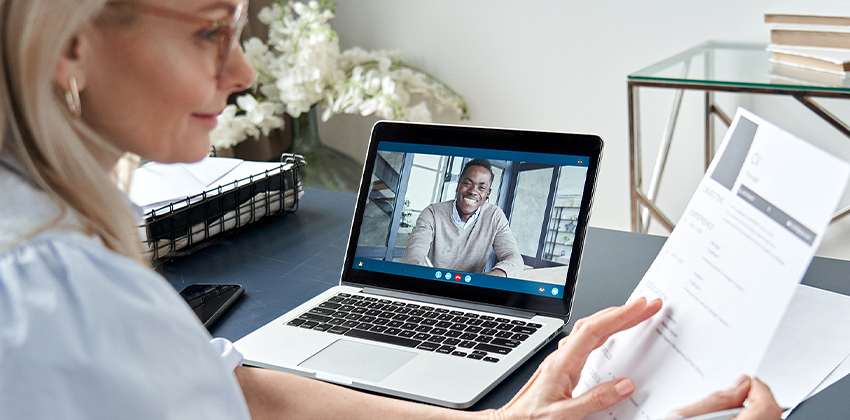 A common question that will be asked in a job interview is "Why do you want this job?"
Consider this as your opportunity to position yourself and gain a competitive advantage over other candidates.
Walk in well-prepared to give a solid answer.
A good answer requires some forethought and preparation that will make it easier to answer this question for other opportunities, too. This preparation will also help you focus your job search, essential for success.
[MORE: Smart Answers to Interview Questions and Job Interview Answer: Why Do You Want to Work Here?]
Prepare for Job Interview Success: Why Do You Want This Job?
First of all, even if the question is not asked, you should clearly know why you really want the job.
I often work with clients as a career coach to help them determine their next career move.
To help my clients consider what is important to them and where their career should go next, I introduce a simple tool called the Career Matrix.
Use a Career Matrix to Determine Why You Want This (or Any) Job
Applying the Career Matrix to this new opportunity will help you determine why you want this job and the others you interview for.
To create your Career Matrix:
1. Write down the four to six things that are most important to you in a job.
For example, money is always on the chart so start by putting down the amount of money you would like for a new position. Then, ask yourself what else is important to you. These could include:
Salary/compensation.
Customer-facing activities.
Variety of work.
Being part of a team.
Working for a company with a good reputation.
Working for a company which is growing rapidly.
Additional training opportunities.
Opportunities for growth in 3 years.
Company stability.
Using specific tools or technologies.
Recognition.
Camaraderie.
Commute length.
Work schedule.
Whatever is important to you not on this list.
Note: Do not put down a good boss or good benefits as those are a given.
Remember that these areas are identified for your insight and not necessarily for you to share with the employer. Use them to help you develop your answer to this job interview question. (More on that below.)
2. Now prioritize your entries.
If making a specific salary is most important to you, then rank that #1. However, if you are willing to sacrifice some money now for continued training, then training has a higher priority.
3. Evaluate your current (or former) job and the job you are interviewing for.
After ranking all your categories, now evaluate your current/former job on a 1-10 scale for each category in the chart and see how it ranks. This helps you see clearly why you are not happy in your current position and will give you an indication of why you are interested in the new opportunity.
When you have completed the Matrix for your current/former job, consider how the job you are interviewing for meets your needs. Make note of those points where the new job fits your preferences.
The Career Matrix sounds simple, but it does require some personal insight.
I coached a woman who was doing great in her job but was seriously unhappy and did not know why. As a data analyst, she was chained to her desk with little people interaction and never heard a kind word about her performance.
In coaching, we discovered that she was an extrovert, liked interacting with a variety of people, solving problems, and being recognized. Suddenly, it was clear why she was not content in her current position — and what would be important in her next job.
Use the Career Matrix as a good tool for you to evaluate the position you are interviewing for and the other opportunities you are considering.
Best Answers to "Why Are You Applying For This Job?" Should be Based on Your Needs and the Employer's Needs
Now that you know what is important to you and how this opportunity fits your needs, let's consider what is important to the employer, and why they ask this question.
Simply put, employers want to know whether you are a good fit for them. Retention is a major issue for companies as it costs them tens of thousands of dollars to replace someone, and get them up to speed.
Consequently, employers are looking for someone who is:
Enthusiastic about the position and the company,
Likely to be a long-term player.
A good fit for their corporate culture.
Someone that others will enjoy working with as a team mate.
Thus, your response needs to show:
How your skills match the role.
Your enthusiasm for the job.
How you fit into the culture.
Even if it's true, do not mention salary, hours, or commute as the primary reasons you want the job.
Those reasons will not impress an employer with your fit for their job.
Your exercise in building the career matrix will allow you to show that you have given some real thought about what you are looking for and what jobs would be a good fit.
Sample Answers to "Why Do You Want This Job?"
Some good responses are:
I learned a long time ago that doing the same thing every day is not for me as I enjoy problem-solving in fast-paced environments. I am also a people-person who likes to build relationships. Based on what you have told me, I would be the point-of-contact with customers resolving issues and overseeing their product delivery. So every day would be different and interesting. I would get to know my customers and build long-term relationships with them.
I am looking for a company where I not only enjoy what I am doing but I can also grow into new positions. I am very good at what I do, but in the computer field there are always new tools and technologies coming out. I want a company that allows me to learn more and expand my capabilities into new areas. The fact that you sponsor a week of training every year and that most of the people I've met have been here more than five years shows me that we share the same values.
To be honest, I do not enjoy politics at work where each person is trying to outdo the other to get attention. In my perfect world, I would work with my team mates where we all are focused on a common goal and support each other. I was impressed by your team-building and employee recognition programs as they indicate we share the same values.
NOTE: Saying "we share the same values" is a great closing line!
A final statement can be:
A great job is one where I am excited about coming to work, and that's what I think this position offers.
Bottom Line with Answering the Question "Why Do You Want This Job?"
Taking the time to do the Career Matrix you will understand yourself better and align your career with what is important to you. You will not only be able to give an excellent answer to this job interview question, you will find this insight very useful in the future.
Keep your Matrix, and update it as time passes — perhaps every year as part of your New Year's activities. The Matrix will help you navigate to the best promotion or next job for you, with this employer or with a different employer in the distant future. And it allows you to frame your answer to this question, whenever you are asked it.
Check out 3 Steps to Interview Success: Build Your Interview Checklist for another way to analyze your interest and match with a job.
Answering the Common Job Interview Questions:
Questions About You:
Handling Special Career Situations:
Questions About Them:
Questions for You to Ask Them:
Interview Preparation:
---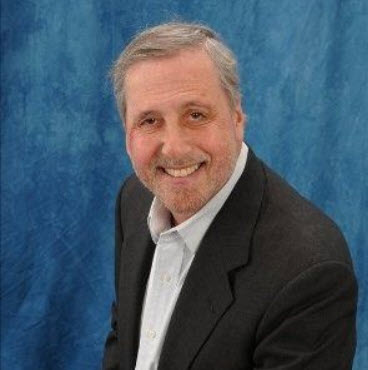 About the author…
Don Goodman is a triple-certified nationally recognized career professional (Expert Resume Writer, Certified Career Coach, and Job Search Strategist) with over 20 years of experience helping thousands of people quickly land their next job. Don graduated from the Wharton School of Business and Stanford University's Executive Program.
More about this author…