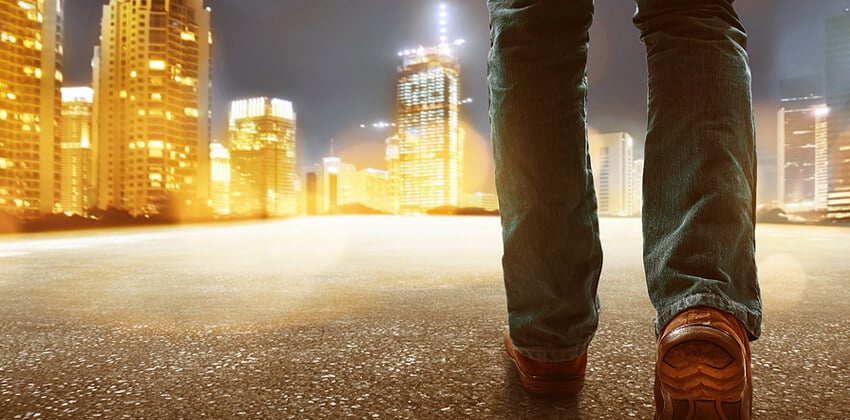 "So, walk me through your resume."
Did reading that make you break into a sweat? Many people dread this question because it's open-ended. How do you know what to include from your extensive work history? What makes a good response to get you to the next round?
This question isn't quite as scary as it seems. Once you understand why employers ask this question and what they're looking for, you can craft a response that positions you as a qualified candidate worth being invited to the second round. Here's how to master your response.
Why Do Employers Want You to Walk Them Through Your Resume?
Employers will ask you to walk them through your resume to better understand your previous experience and what you bring to the role. They're seeking a concise summary of your past accomplishments and job duties to gain insights into how you'll fit into the advertised position.
How to Answer "Walk Me Through Your Resume"
Since this question is often the first to be asked, it can set the tone for the rest of the interview. Here are a few key components that make up a strong answer.
Keep It Brief
Don't give a detailed presentation of every job you've ever had. Keep your answer brief and to the point. This is often the first of several questions in an interview, so you don't want to spend half an hour answering it. A few minutes highlighting your skills and value should suffice.
Study the Job Description
To answer this question successfully, you must first read the job description. Keith Spencer, a FlexJobs career coach, explains, "You should focus on what is relevant to your audience. To do this, ensure you have fully and carefully reviewed the description of the position you are interviewing for, then bring up examples from your past that highlight related skills and experiences. This allows you to focus on the experiences that make you qualified for the role and able to excel in that position."

In other words, if you're applying for a full-stack developer position, you don't need to discuss your lesson planning experience or curriculum development skills. Craft a strong response by focusing on what matters to the hiring team.
Focus On Your Accomplishments
When you're talking about your previous experience, you don't want to only provide a list of tasks. Instead, FlexJobs career coach Rachel Adkins recommends focusing on quantifiable and specific achievements. For example, if you wrote emails that increased open rates from 15% to 23%, or you were a top sales representative at your last company, mention that in your response.
More: How to Answer "What Can You Bring to the Company?"
Practice Your Answers
One of the best ways to provide a compelling answer to "walk me through your resume" is to practice your response. You don't want your first attempt at the question to be when you're sitting in front of the hiring manager!
Don't just write it down or think it in your head. Practice saying your answer out loud. Reciting it aloud will help you keep your answer concise and avoid stuttering or rambling.
Example Answers for "Walk Me Through Your Resume"
Of course, to practice your response successfully, it helps to see some examples. Here are a few sample answers to consider.
"Walk Me Through Your Resume" Sample Answer
In my previous role as a social media coordinator at [X Company], I was responsible for executing social media strategies and ads for TikTok, Instagram, and Facebook. During my time at the company, I grew our social media followers by 60% and increased revenue from our targeted ad campaigns. The social media manager role at your company feels like the perfect next step in my career.
Sample Answer for Recent Graduates and New Professionals
I graduated from the University of Arizona with a double major in communications and Spanish. I completed coursework in communications technology, public speaking, and corporate communications during my studies. At my internship, I was responsible for developing social media campaigns and promotions for local events. I read your company is expanding into Latin America, and I can use my communication skills and bilingual abilities to help you connect with customers in the region.
Sample Answer for Career Changers
As you can see, I left teaching in 2018 to pursue a career in technical sales. Several of the skills that made me a successful teacher, like tailoring my message to different people, interpersonal skills, and communication, helped me succeed as a top sales representative at [XYZ Company].
Prepare to Ace Your Interview
"Walk me through your resume" can often make interviewees feel like deer in the headlights. But this won't be you if you take the time to study the job description and practice your answer. By doing so, you'll be able to answer this interview question like a pro.