Like it or not, networking is a critical survival skill for job search and careers.
Currently, with the Coronavirus pandemic shutting down face-to-face meetings, avoiding networking has become easier and a bit more comfortable.
Now we have a great excuse for not attending the local business meetings — we must practice "social distancing!".
However, simply because face-to-face meetings are not currently a good idea, networking is still essential for a successful job search.
FACT (pandemic or not):
People hire people they like and trust.
To prove you are likeable and trustworthy, you must still network. That is absolutely the fastest way to a new job!
This section of Job-Hunt will help you succeed, and, even, enjoy networking.
Why Networking Is SO Important
Your network is a critical source of information and introductions, literally the "inside track" to your next job.
You can learn about opportunities that are NOT yet visible to the world through your network, and the opportunities may be customized for you.
Your network may even provide you with an advantage over other job candidates after a job has been posted.
When you are referred for a job by a current employee, your network has put you at the top of the list of potential candidates.
Even if you are not perfectly qualified for the job, being referred by an employee makes it MUCH more likely that you will be hired.
Effective Networking Is Fun!
Networking has a bad reputation for some who equate networking with "using" people.
But good networking – effective networking – is NOT about "using" anyone.
Effective networking is people helping each other solve problems and succeed. It is a two-way street – always – or it doesn't last, and it is not successful or effective.
Effective networking is catching up with old friends or colleagues, and meeting new people you have something in common with — a location, a skill, a former employer, a fondness for pepperoni pizza, kids the same age, or something else.
How to Network Effectively
We can network in person, as done traditionally, and also online (LinkedIn, Facebook, Twitter, and on and on) now.
Regardless of the mode you use for your networking, remember that networking is the classic "two-way street." If all you do is ask for help and favors, you will not succeed.
"Give before you get" is excellent networking advice.
The most effect strategy typically is giving assistance more often that you ask for or accept assistance or favors from your network.
  Focus Your Networking  
Since we have a limited amount of time in every day to do our networking and our job search, the best strategy is to focus your networking efforts on the employers you would prefer to work for.
Do some research, including informational interviews, LinkedIn, and Google. Do you know people who work (or worked in the past) at any of those target employers?
If you do know people who work / worked for one of your target employers, reach out to them to see if you can have a Zoom or Skype conversation (better than email or texting).
  Leverage Your Social Networks  
Especially since the Coronavirus outbreak, networking via the internet has become much more popular and the most effective way to network for now.
Reach out to the people you know and like — people you have worked with, gone to school with, known/socialized with, and lived near, including your family. Catch up over the phone or via FaceTime, Skype, Zoom, or a similar app.
Volunteer for causes that are important to you — the PTA and other events associated with your kids' schools, public social events in your town, your favorite charities,
Leveraging social networks to expand your network is essential today because these networks provide an enormous population of potential network members and a "safe" way to break the ice to connect or reconnect with people.
LinkedIn is the primary professional network, with close to 700 million members (in Q2 of 2020). Think of your LinkedIn profile as a very complete online business card.
Many people also have large networks on Facebook, which has over 2 billion members but a much less professional focus.
For more information about leveraging social networks for your job search, read LinkedIn Job Search Guide and Facebook for Job Search.
For more information about live, in-person networking, read What Network? I Don't Have a Network and 10 Success Tips for Reluctant Networkers.
Why Effective Networking Works
In countless surveys and research, including those conducted by Job-Hunt, networking is the dominant method used by successful job seekers. More than 75% of the time, networking is not how jobs are filled! NOT a job site. NOT an e-mailed resume — at least not initially. NETWORKING!
If you have ever been responsible for hiring someone, you know it is a scary thing to do, particularly if your success — as well as your job — depends on the quality of the person YOU choose to hire.
So you approach hiring someone very cautiously. You want to hire::
Someone who can do the job — the necessary skills and experience.
Someone who will do the job they were hired to do.
Someone you can trust, who will work hard, be honest, do their best, do the right thing.
AND (last but not least)
Someone who will fit into the organization — someone who is likeable and who will be easy to work with and good with customers, suppliers, and other employees.
Finding that person can be challenging. Imagine reading (or, more likely, scanning) hundreds of resumes and applications to find the candidate who can do the job and fit into the organization. Easy? Definitely NOT!
Experience the Hiring Manager's "Hot Seat"
Put yourself on the hiring manager's side of the desk. You have work that needs to be done, and must hire someone good to do that work.
The person will work for you, doing work that is important to your success and reputation.
If you hire someone who doesn't do well, you'll have to work harder to fix what they don't do well, and you'll have to explain to your boss why you picked that less-than-stellar employee, who will now be difficult to fire.
The impact of a "bad hire":
Make your job more difficult.
Impact your salary and bonus negatively.
Make you look less competent to your boss, colleagues, and perhaps even customers.
Potentially put your job at risk.
So, with your success and your job on the line, how do you find a good candidate to fill that job?
You ask around.You ask other employees and maybe post the job internally so that anyone who knows anyone who might be a "good fit" is identified and contacted.
You look out at your own networkDo you know anyone, personally or professionally, who might be appropriate and interested or —Do you know anyone who might know someone appropriate in their network.
You place an ad on the employer website and hope "the right person" sees it and responds.
Which do you think would be the most effective way to find a good candidate for your open job?
  Who Would YOU Hire?  
When the whole process is over, you have two people to choose from:
Michelle, the former colleague of a co-worker

Michelle worked with your co-worker (or employee) Ed for 2 years.

Ed referred her for the job.

He says that he enjoyed working with her, thinks she's bright, and knows she is very well-regarded where she works now (where they worked together).

She did fine in the interviews, but she doesn't have as much experience or polish as Louise, although she does meet the minimum requirements.

HR says her references were fine, and she passed the background check.

You check her LinkedIn Profile, and find that it matches her resume and contains great recommendations from colleagues and clients.

You Google Michelle, and everything looks fine.

Louise, the stranger

Louise responded to the published ad. She has a very impressive resume, meeting all the job's requirements and more.

She performed well in the interview with you. This job looks like a logical step for her career.

Employees who interviewed her thought she would do well in the job.

HR says her references were all positive, and there were no problems with the background check.

You check Louise's LinkedIn Profile, and it also looks fine.

You Google Louise, and everything looks fine.
So, both candidates seem well-qualified and professional.
  And, the Job Offer Goes to…  
Because hiring Michelle (known-quantity) appears to be safer than hiring than Louise (the stranger), you would do what everyone else usually does and choose the known-quantity. My bet is that you would hire Michelle, even though she is not quite the "perfect" candidate.
And, if Michelle had the same qualifications and made as impressive a presentation as Louise, the decision would be much easier. Michelle would definitely win.
This is called networking your way into a job! Learn more about How to Make Employee Referral Programs for You.
More About Successful Networking:
---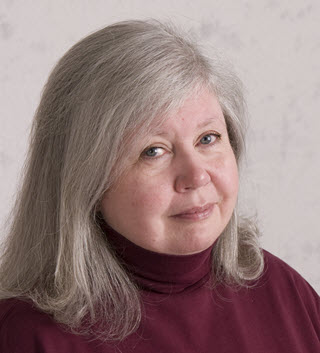 About the author…
Online job search expert Susan P. Joyce has been observing the online job search world and teaching online job search skills since 1995. A veteran of the United States Marine Corps and a recent Visiting Scholar at the MIT Sloan School of Management, Susan is a two-time layoff "graduate" who has worked in human resources at Harvard University and in a compensation consulting firm. Since 1998, Susan has been editor and publisher of Job-Hunt.org. Follow Susan on Twitter at @jobhuntorg and on Facebook, LinkedIn.
More about this author…