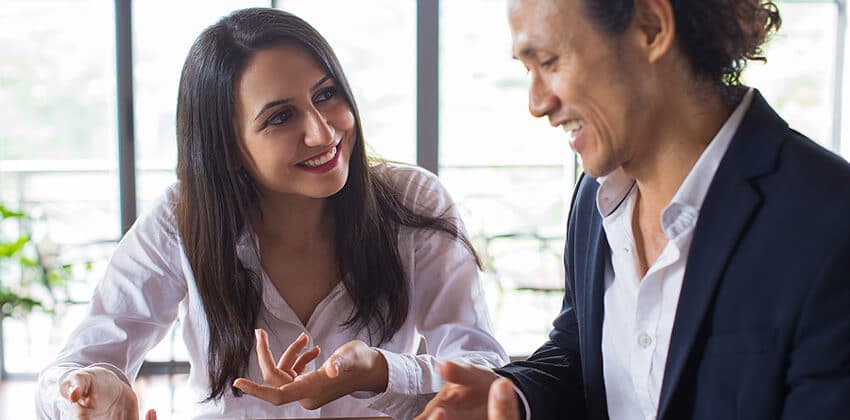 When searching for a new job, your very first task is to start a company. The company's name: Get a Job, Inc.
Not very flashy, but it does convey the mission statement, doesn't it? And, of course, the CEO is YOU!
Like any company, there will be marketing programs, project schedules, required technologies, and budgets. In all the excitement of the start-up, do not forget there are also critically needed human resources.
Outsourcing Some Get a Job, Inc. Tasks
You should engage your family and friends for networking and practicing interviewing skills. There are professional resume writers for assistance with yours. You can partner with local support groups for additional insights. But for Get a Job, Inc. to be truly successful, you must remember to also "outsource" some of the work to a not-so-secret weapon—recruiters.
Some might say, "Many recruiters don't call you back. They work for clients, not candidates, so what value do they bring to job seekers?" As a recruiter who spends a lot of time with candidates I can provide some answers that should help clarify the benefits of working with recruiters.
The Big Kahuna of Networking
If you engage with a few, talented recruiters in your area (in geography and industry), you have virtually connected with every company you would be interested in. Networks are the life blood for recruiters. No matter how big your network is, theirs is bigger. Leverage it. Anyone can submit resumes through a job board and put their resume on the virtual stack of hundreds of others.
Also, recruiters can network for you confidentially, if need be. They can present strictly your credentials and only share your name if both sides are interested.
Sometimes It Is the Only Way In
Recruiters know about jobs that are not posted on job boards. These might be jobs where the search is confidential or just not posted YET. Some companies simply choose to only use external recruiters to avoid a lot of the work. Job board postings can provide a lot of non-qualified candidates' resumes, each of which needs to be reviewed regardless. Recruiters are a cost-effective way for companies to reduce some of this workload.
They Know the Employer Better than You Do
Many recruiters have long-term relationships with their clients and have earned trust over time. This means two things to the job seekers.
1.) When the recruiter presents someone, the company listens.
If you approach the company on your own, you are a complete unknown. Just like contracting a painter or hiring someone to fix your car, a good reference goes a long way.

2.) The recruiter can explain what makes you a good fit and help you showcase your fit.
Because the recruiter understands the corporate culture aspects that are hard for you to find in your research, they can tell employers how you fit. They can also help you understand the backgrounds of interviewers and what to wear to the interview.
The Best Can Multitask with You
If the budget at Get a Job, Inc. is a little strapped, you might need to limit your "outsourced resources." Recruiters can wear lots of hats at no cost. The best recruiters can help tweak your resume so it is presented in a way the client would expect. Good recruiters will also outline what to expect in the interview and give you "preparation assignments" to get ready for it.
The Salary Question
Recruiters should have some idea of budget for the position. Therefore, there should not be much mystery over what to say when asked by the employer, "What are you looking for in salary?" The answer should be within budget (both theirs and yours).
[More on The Starting Salary Question ]
Getting Feedback from the Black Hole
Unfortunately, when companies decide to pick someone else, candidates seldom get specific feedback. Recruiters are good at getting this for you so that you can strategize for the next opportunity. Sometimes the answer is you are not ready for the level or type of position and need to rethink your career goals. This can save an amazing amount of time!
You Are There Without Being There
With some recruiters, your goal may only be to get into their database for now. Do not think you are "lost" when you get put into that database. As voluminous as it is, there are great tools within the applications for finding your resume in there (assuming it includes the appropriate content to be found).
Perhaps there are one or two states you would consider moving to for the right opportunity. By getting in those databases, you might someday get a call that the right role has opened up. No work is required of you once you are in the database.
Even CEO's Have Advisors
Although you are the "Big Cheese" at Get a Job, Inc., you do not have all the answers. If you develop a good relationship with a recruiter, you will find him or her to be helpful in all sorts of little ways. Good recruiters try to stay up on industry happenings, communication techniques, and employment trends. For example, are you up to speed on Career Branding or Personal Branding? Also, recruiters likely know about key roles at companies that are related, but not exactly what you have been searching for.
Their Payday Can Be Your Payday
We all work for the one who pays us. In this case, recruiters get paid by clients. However, this is not a reason to be discouraged from working with recruiters. Most do not get paid until they present the best candidate. If you are the right candidate for a job they are working on, you represent their payday. Even a mediocre recruiter will do everything possible to get you presented.
Since the recruiter(s) you picked works in your industry, if one opportunity does not pan out, he or she will likely have another. Top candidates are a valuable commodity to recruiters and are not on the market long—sharp recruiters will try to place them quickly.
Are You Ready for Battle?
At Get a Job, Inc., everyone has a job to do. And you get to do most of it. But leveraging resources like recruiters can make all the difference in finding and securing the best position faster. Make sure Get a Job, Inc. has all the weapons it needs to have a productive and successful operation.
---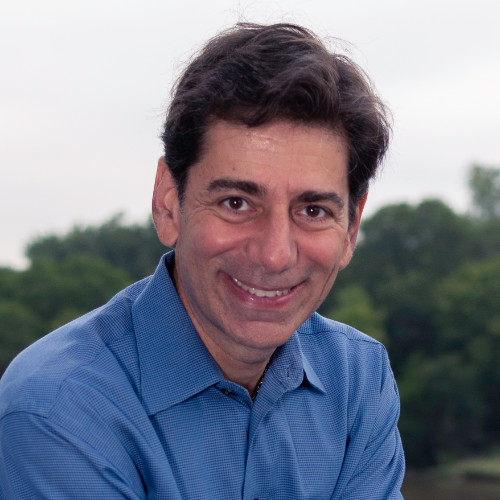 About the author…
Job-Hunt's Working with Recruiters Expert Jeff Lipschultz is a 20+ year veteran in management, hiring, and recruiting of all types of business and technical professionals. He has worked in industries ranging from telecom to transportation to dotcom. Jeff is a founding partner of A-List Solutions, a Dallas-based recruiting and employment consulting company. Learn more about him through his company site alistsolutions.com. Follow Jeff on LinkedIn and on Twitter (@JLipschultz).
More about this author…