Many job seekers feel they spend too much time waiting to hear from recruiters, like the guy on the left.
Often, not understanding about how the hiring process works and how to present themselves as someone who would be a "good hire" causes the long wait.
I am an external recruiter helping many employers find qualified people to fill their job openings.
If you understand the "rules of engagement" in working with recruiters, you can be more successful. Hopefully, this article will help.
Below are two examples of job seekers reaching out to me in contrasting ways and with very different results. One is an example of what to do, and one an example of what not to do.
Job Seeker #1: The Strategic Networker
I recently received a LinkedIn invitation to join the network of Jane Doe (not her real name).
I did not know her before receiving her invitation, and, as a recruiter, that didn't bother me a bit — she was an active job seeker who might be someone I could place. Maybe not in a position I was working on at the time for one of my clients, but maybe sometime in the near future.
Her approach was simple, but well-presented and executed. Her LinkedIn invitation included the message as follows:
Jeff,
I am seeking a Product/Customer Marketing Manager (CPG/Promotional) opportunity in Dallas. I would love to connect with you on LinkedIn and expand my network. I have over 1,900 contacts and would be happy to introduce you as well.
I appreciate your kind help!
Jane
I accepted her LinkedIn invitation immediately. She sent me this excellent email, below, later that day [significant terms bolded]. Note the useful and relevant information she provided in her second message :
Jeff,
Thank you for connecting with me on LinkedIn. I am in the process of looking for a Product/Customer Manager (CPG) opportunity in Dallas. I would love to speak with you about any opportunities you may know of at your earliest convenience and have attached my resume for your review and consideration. If you know of someone in the Dallas area who may be a good contact, please forward my information along to them. I appreciate your kind help.
I have a Bachelors degree in Marketing/Management with 10+ years of Product/Brand Marketing, Customer Marketing, Business Development, Merchandising and Promotions experience. I am a take-charge person who is able to present creative ideas, communicate product benefits and understand the customer's needs.
My experiences include:
Working with retail, military and medical professionals developing, selling and promoting consumer goods.
Developing…[truncated]
I have traveled extensively to work with buyers to better understand their end user and have developed a line of products to fit. In addition, I have 10+ years experience providing customer service and solutions to buyers and customers.
Specialties:
Consumer Behavior
Product Development
[truncated]
Thank you very much for your time and consideration. I look forward to hearing from you as soon as possible via the contact details provided.
Kindest Regards,
Jane Doe
[she provided her phone number]
http://www.linkedin.com/in/janedoe-not-a-real-name
All this information was immediately added to our company's applicant tracking system for future reference. I may or may not have a job arise that she could interview for. Regardless, my connections may come in handy for her, and vice versa.
Job Seeker #2: The Dart Thrower
Last month, a job seeker applied for a job we had posted on our job board. The job posting clearly stated the location in Dallas.
By the description, it was also quite clear the job would include managing direct reports on location in Dallas. The job seeker appeared to be qualified, but I was concerned about the length of her commute since she lives in Austin, over 2 hours away (by car).
I emailed her a short note to thank her for applying and asked her about the length of commute between Austin and Dallas.
Realize that of the many who apply, few (unfortunately) get a direct response immediately. Those who are contacted should take advantage of a direct response with well-thought responses.
Her response to my email was not impressive:
I am sorry I didn't realize you were in Dallas, are you open to telecommute and if not I understand.
Kind regards
Now, I might be a little picky (like most hiring managers and recruiters), but I think there are many things wrong with this response that trigger all kind of warning signs for me.
She has the attention of a recruiter (a response!). She couldn't take the few extra seconds to write "Hello Jeff" and/or "Thanks for contacting me!"? Or even put her name after Kind regards?[This tells me her written communication skills may not meet the standards of my client.]
She didn't realize the job was in Dallas? It was clearly stated in the beginning of the job description. This tells me she didn't read it carefully, or at all.
[Skills in attention to detail might be suspect.]
Now, I realize job seekers might be applying to many jobs all at once and don't want to take the time to critique each one. But a job that may be a perfect fit for you? Wouldn't you take a little time on this one? And, when the recruiter contacts you, would your immediate response be to highlight your lack of effort in evaluating this position?
Asking if this job is open to telecommuting is just another indication of a lack of understanding the job description – particularly the part about managing direct reports on site.[I'll go easy on this one, but I may have addressed it differently. For example, "If this job is not open to the idea of telecommuting, please consider me for other similar opportunities."]
The sentence structure in the email is abrupt and incorrect.[Not much else to say about that.]
The major issue with all this is future consideration
If I have many job opportunities in the metro area where she lives, I might have a future opportunity that would have been a better fit for her. However, the impression she gave me of her was not all that good.
Seeing that I was posting a job that she was interested in, but not close enough to her house, she may have taken a completely different approach and been a lot more successful — like the approach of Candidate #1.
The Right Approach: Job Seeker #1
The key take-away is that Job Seeker #1 provided the right information in the right manner to have a recruiter take notice and keep her "virtual resume" on file for future opportunities. It took very little effort on her part or mine.
She may have also recognized that I was not working on any jobs that fit her background (posted on my company's web site). So she took a generic approach of introducing herself and did not try to push consideration for a job for which she was not qualified.
A Quiz:
While writing this article, I had two emails pop in. Which categories above would you place them – Dart Thrower or Strategic Networker?
An email with no text at all. Just a resume.
A LinkedIn note stating:
Hi Jeff,
Nice to see your profile on Linked In. Can I send you a LinkedIn Invite so we are connected?
Or if it is easier you can email me an invitation to John Doe at [email protected]. Whichever works for you please let me know. I have over 8,400 connections and would like to be connected to you.
Thanks,
John Doe
Yes, #1 is the dart thrower, and #2 is the strategic networker.
Bottom Line
There are many roads to get to your destination. Some are longer than others. Some are dead ends and time-wasters. Take the right roads with your eyes and ears wide open, and you'll get there faster.
More About Working with Recruiters:
---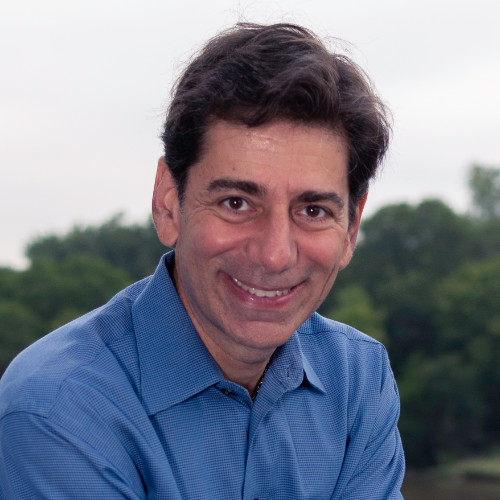 About the author…
Job-Hunt's Working with Recruiters Expert Jeff Lipschultz is a 20+ year veteran in management, hiring, and recruiting of all types of business and technical professionals. He has worked in industries ranging from telecom to transportation to dotcom. Jeff is a founding partner of A-List Solutions, a Dallas-based recruiting and employment consulting company. Learn more about him through his company site alistsolutions.com. Follow Jeff on LinkedIn and on Twitter (@JLipschultz).
More about this author…