I realize job seekers have probably heard a million and one tips on having a "proper" resume.
And yet, I still see many resumes that prompt more questions than provide answers to my ultimate question:
Is this person a great candidate for my client's job opening?
When you consider that your resume must speak on your behalf without you being able to chime in with color commentary, you realize that you must accomplish a lot with one document.
Avoid These Resume Yellow Flags to Make Your Value Clear
Keep in mind, many recruiters won't even look at your cover letter until they've looked at your resume. Sounds backwards, but there's no sense in learning more about you if the resume does not include the "right background" for the position.
A resume can be a great tool to represent you, if it makes it clear you are qualified for the job. However, there are several ways a resume can create doubt about the candidate's qualifications.
In this article, I'd like to share some of these resume pitfalls to allow your resume to be as perfect as possible.
  Gaps in Your Timeline  
You don't want recruiters assuming anything.
If you have a gap in employment, you would rather they knew your legitimate reasons for being out of the work-force than guessing why.
Gaps in employment need to be explained, even if it's a one-liner stating:
2010 – 2012: Took a leave of absence to care for elderly parents.
Unemployed job seekers need to fill the void with special projects or volunteer work if a gap in employment extends beyond a couple of months. Many candidates ask friends if they can do some work (even pro bono) to keep busy and productive.
In the resume, you can list these experiences just like you would a regular job.
Read Overcoming the "Unemployed Bias" for more information on how to handle this situation.
  Are You a Job Hopper or a Contractor?  
If you were in contract roles, you should state that.
I've seen resumes that just had dates with many different employer names, and it looked like the candidate was jumping from job to job. An easy assumption to make if it doesn't say contractor next to job title.
If you have been a contractor, avoid the job-hopping assumption by grouping the contracts under one job if they're all through the same agency/firm.
  Do You Get Results?  
When trying to stand out from others in the stack of resumes on the recruiter's desk, you need to speak in terms of results.
It is one thing to say:
Created a program for approving bills.
It is another (MUCH more effective) thing to say:
Decreased bill approval cycle time by 50% by creating a program leveraging a new technology. Rolled out the program in two-months and 10% below budgetary guidelines.
Results typically are spoken in numbers, yes?
  Quality Is Job # 1?  
Most applicants claim to have great written and verbal communication skills.
If you don't take the time to have a perfect resume, it sends the message that your work will follow the same pattern. Period.
If you are applying for an Administrative Assistant role and claim the written and verbal skills but have grammatical and spelling errors on your resume, your credibility goes to zero. And your resume goes into the trash.
  Do You Have the Required Skills and Education?  
If you're applying for a position that requires special skills (a programmer must know certain computer languages—a mill operator knows how to operate certain machines), you need to list these skills under your summary paragraph at the top of your resume.
Don't make the reader wait until the last section to see that you are qualified for THIS job.
Education can usually go at the end, along with training, as it is less important than experience (for those who have been in the workforce for a while).
  Multiple Different Jobs Over Your Career  
If you've had the opportunity to try a lot of roles in your career, you are well-experienced in a lot of things, but a recruiter doesn't know what you want your next role to be.
The Summary paragraph (or some still use Objective) can explain what you want next for you.
By highlighting only the experiences you want to leverage going forward, you give the recruiter a clue as to what roles might be a fit for you.
Be aware, most hiring managers don't want a "Jack-of-All-Trades, Master-of-None." They want a "Jack-of-Several-Trades, and a Master-of-Some."
  Listing Your References  
This is not a big deal on a resume, but you should know that you need not to include references on your resume.
There is no reason to have companies calling your references BEFORE they talk to you.
If they want references, they'll ask you for them. This will allow you the chance to let them know they'll be getting a call, too.
The Bottom Line
Job seekers have to sort through plenty of advice while building the perfect resume (or consult professional resume writers). My advice is to be critical of your work. Make sure it makes a great impression and doesn't raise doubt. I recommend showing it to friends or family and ask them what impressions they have after reading it. If they have concerns, they likely have valid points on how you can improve the resume.
Remember, the resume must speak well for you — often times, it is the only voice you've got with the hiring manager.
More About Successful Resumes
---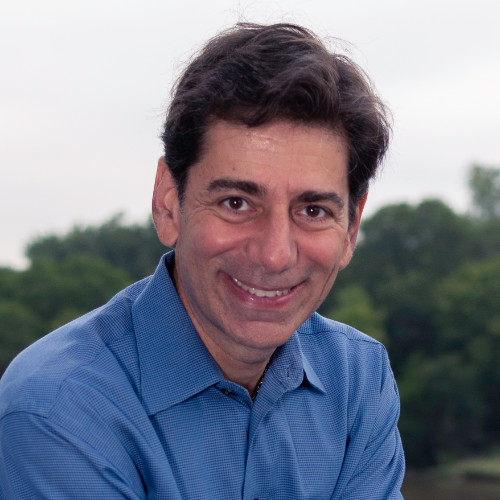 About the author…
Job-Hunt's Working with Recruiters Expert Jeff Lipschultz is a 20+ year veteran in management, hiring, and recruiting of all types of business and technical professionals. He has worked in industries ranging from telecom to transportation to dotcom. Jeff is a founding partner of A-List Solutions, a Dallas-based recruiting and employment consulting company. Learn more about him through his company site alistsolutions.com. Follow Jeff on LinkedIn and on Twitter (@JLipschultz).
More about this author…