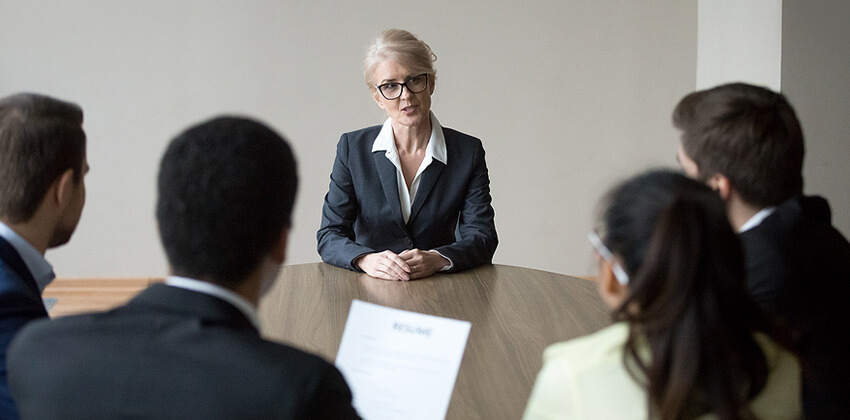 Managing the "age issue" is a matter of perspective during the job search.
For older job seekers, the goal is to turn your age into an asset so that recruiters and hiring managers view you as a seasoned veteran, not as over-qualified.
As a job seeker, your first commandment is to find the job that fits your experience, career goals, strengths, and personal fulfillment.
Hiring managers are looking to do the same thing.
Nowhere in the job requirements is there an age requirement.
Target the Right Jobs for You
Older job seekers are quick to be discouraged about how they are turned down for a job assuming they are "too old" or "overqualified."
When this happens a lot to someone I know, my first question to them is: "Are you applying to the right jobs?"
Apply for jobs that require more experience instead of trying to shoehorn yourself into a job that can be filled by someone with less.
Leverage Your Age as an Asset
Most hiring managers know that with experience comes wisdom. However, recruiters know that wisdom with experience isn't guaranteed. There are plenty of candidates just coasting through their careers, never learning new things, making hard decisions, or solving hard challenges. And hiring managers must sort through all types of applicants.
You need to share examples where your age and experience benefited your employer and made you successful.
Tell stories of interesting projects you worked on where wisdom, process, and great assessment skills were necessary to reach the positive results. The same can be said of managing others. You can talk of the different personalities you've mentored and led.
Be Energetic and Enthusiastic
Making a good impression is half the battle in an interview. I have interviewed and hired plenty of candidates over the age of 40. Some had grey hair. Some had long resumes. But the best had enthusiasm, energy, and professional goals for themselves.
Instead of saying "I have many years to go in my career" consider, "I have many things I would like to accomplish to call my professional life a success," and then list some of those things.
You need to be as ambitious as you were when you first entered the workforce. You need to project this during interviews. Let the interviewer know why you're excited about the opportunity and what you can bring to company.
This is the same advice for everyone, but sometimes, older candidates can appear as if they are just trying to find any job that will carry them along for five, ten, or more years. Hiring managers want go-getters, no matter the age.
Handle Salary Issues
Salary is another part of the "fit" definition. There is typically a salary range already budgeted for the job. There is very little flexibility as the salary is fixed by commitment to the Finance team and senior management. With this in mind, you need to be realistic about your financial needs and the jobs you apply for.
As long as the position fits your budget, you shouldn't have to worry about "younger applicants" stealing the job away by accepting a lesser salary.
You can justify being at the higher end of their budgetary range by conveying the value you bring.
Don't Forget Your Key Advantage
Your key advantage in the job search: your network of relationships.
The longer you've been in the workforce, the more people you know.
Each connection you have ties to other contacts who might be able to link you to hiring opportunities that start with a "warm introduction" and not a "cold call." When you're introduced to recruiters, you can offer them help by offering connections into your network.
Smart recruiters realize the extensive history you have. They also like placing leaders into jobs. They hope that you value the relationship built and provide them future business.
This network may also prove to be helpful to a hiring manager. You may have worked with competitors, suppliers, or customers that they deal with. Make sure you've done your homework on this to find out the competitors, suppliers, and customers of the employers you approach so you can connect those dots and demonstrate your value in the interview.
Be Sure to Promote Your Expertise
Lastly, you need to make yourself more likely to be found.
By having a blog or posting articles to the web in other ways, you are making it easier for recruiters and hiring managers to find you.
You also are building (or validating) your credibility by sharing your knowledge on key topics within your expertise. You can even offer on-line classes (webinars) to teach others key concepts. This looks great on your resume, and allows you to expand your network.
Bottom Line
You can see your years of experience as an asset or a liability in the job search. It is a matter of perspective. If you have the proper attitude and approach, you'll be a lot more likely to convince hiring managers of your potential value to their company. Your cup is not half full or half empty. It is very full…of experience.
More About Successful Boomer Job Search:
More About Working with Recruiters:
---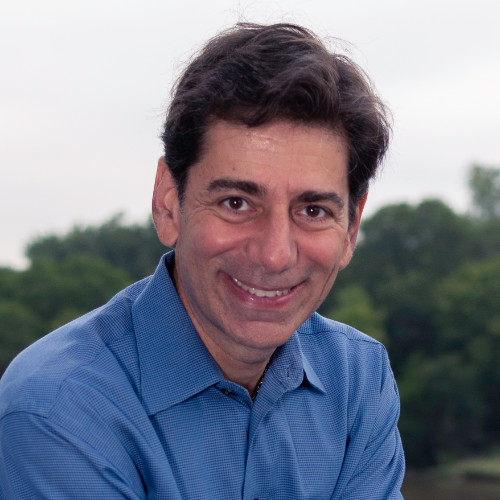 About the author…
Job-Hunt's Working with Recruiters Expert Jeff Lipschultz is a 20+ year veteran in management, hiring, and recruiting of all types of business and technical professionals. He has worked in industries ranging from telecom to transportation to dotcom. Jeff is a founding partner of A-List Solutions, a Dallas-based recruiting and employment consulting company. Learn more about him through his company site alistsolutions.com. Follow Jeff on LinkedIn and on Twitter (@JLipschultz).
More about this author…