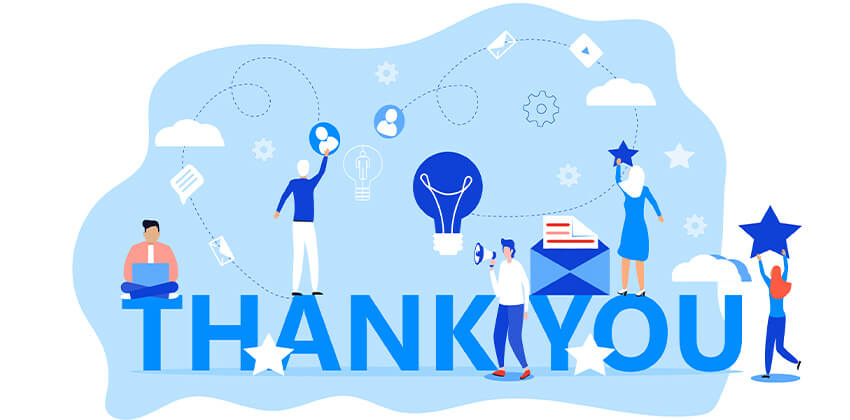 If an external recruiter (independent or working for an agency, not an employee of the company) referred you to a job opportunity, thanking them is a very good idea. Simply "good manners."
Yes, recruiters cannot do their jobs without you, but they could refer someone else next time — one of your competitors.
So, playing nice is a good idea as well as good manners. The nicer you are, the more referrals and information you may receive from them.
You may not need to send this message immediately because they will probably call you — or ask you to call them — as soon as the interview is over. But, this is a very nice follow up a day or so later,
As Jeff Lipschultz, Job-Hunt's Working with Recruiters Expert who is also a full-time agency/external recruiter, has suggested — keep the recruiter informed about what is going on.
Since recruiters usually speak directly with hiring managers, they can be an excellent source of information for you.
This thank you is an easy and graceful way to stay in touch, even long after the job interview happened, especially if you want to remind them of your existence (not a bad idea).
[To learn more about internal recruiters vs. external recruiters, read Working with Recruiters.]
How to Thank a Recruiter
See the formal sample job interview thank you letter and the less-formal sample job interview thank you email for tips on the how to best use each method of sending a thank you. (If the interview didn't go well, check out the sample thank you after a bad interview — still a good idea for a number of reasons.)
Adapt the text in the sample to your circumstances, and customize it as described in Sending Your Thank You's After the Job Interview.
In most cases, the recruiter will appreciate receiving an email message, so that is the format used in this sample. If you feel that the recruiter who referred you is more formal, use the thank you letter format instead.
Sample Thank You Email to Recruiter For Arranging a Job Interview
Replace the Italicized text with whatever terms are appropriate for you and your situation.
Subject: Referral to [company name] [job title] position, interviewed on [date].

Dear Mr./Ms. Last Name:

Thank you very much for referring me to [company name]! I interviewed for the [job title] position [today or yesterday], and I think it went pretty well.

Interviews started at [time] and ended at [time] at their location in [city or neighborhood if the employer has several locations].

I spoke with:

[name], [job title]
[name], [job title]
[name], [job title]
[name], [job title]
[name], [job title]

[Describe how the interviews took place – one large room with several people asking you questions or just one person at a time or however it occurred.]

They told me that they would be making a decision on who to hire [or when the next round of interviews will begin] by [date], and would be in touch with me then.

This employer and job feel like a very good match for me [include only if true!]. I like this type of employer [or name a different type of employer you would prefer], and would be happy to meet other similar employers for jobs which leverage my skills and experience in [name of your skills and experiences].

If you can, please let me know how interested they seem to be, and what I should be doing for follow up, in addition to the thank you notes I have already sent.

Looking forward to working with you in the future [again, only if true!].

Best regards,

[Your name]
[Your tagline, like "eCommerce Customer Support Specialist"]
[LinkedIn Profile URL]
[Phone number — not your work number if you are employed]
Be Open with External Recruiters, But Professional
Carefully share information with external recruiters.
Remember: Recruiters work for the employer, not for you.
But, they will be paid if you are hired and become a successful employee, so they have a vested interest in helping you succeed — when they have found a job that is a good match for you.
But don't confuse a recruiter with your best friend or mother. Don't confess all of your sins or use potty-mouth language. This is a professional relationship, but you can share your hopes and ambitions with them. They may be able to help you achieve them — if you have the right skillset and experience for their clients.
Be Extremely Careful with Internal Recruiters
Unlike external recruiters, internal recruiters are employees of the company where you interviewed. While they are often nice people, willing to help you, this is not a friendship (yet).
So, definitely treat them as you treat everyone else who interviews you at the employer — professionally and carefully — and send them the standard thank you that you send to other members of the employer's staff.
More About Recruiters:
---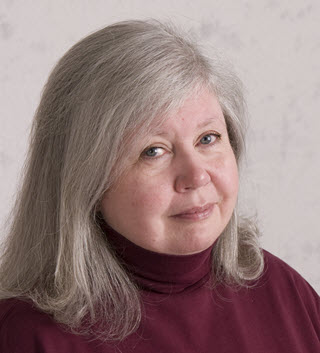 About the author…
Online job search expert Susan P. Joyce has been observing the online job search world and teaching online job search skills since 1995. A veteran of the United States Marine Corps and a recent Visiting Scholar at the MIT Sloan School of Management, Susan is a two-time layoff "graduate" who has worked in human resources at Harvard University and in a compensation consulting firm. Since 1998, Susan has been editor and publisher of Job-Hunt.org. Follow Susan on Twitter at @jobhuntorg and on Facebook, LinkedIn.
More about this author…