Fewer than 25% of interviewees send a thank you after a job interview, according to a CareerBuilder study.
Eighty-six percent of employers view candidates who do not send thank you notes as clearly not good at "follow-through" — which is a big negative.
So, sending a thank you — if done reasonably well — will definitely not hurt your chances at a job.
Best case, your thank you will improve the impression you left after the interview, making you stand out from your competitors.
Worst case, your thank you will be ignored but will not hurt your chances at the job.
Before you leave the interview, collect names and addresses. You need the correct spelling of each interviewer's name as well as their email and postal addresses.
When possible, exchange business cards with each person who interviews you. If you can't collect the business cards in-person, confirm name (with the correct spelling) and contact information with the recruiter or HR staff or someone else on the staff before you leave or end video or telephone connections.
Writing Your Best Thank You Note
Regardless of how the interview happened — in person, over the telephone, at lunch, or via an online video — a prompt thank-you note, to each participant, is appropriate.
When you get home from your job interview, hang up the phone, or disconnect from technology, look at your job interview notes, dig in, and write your thank you immediately.
In most — but not all — circumstances, email is acceptable. More on that below.
Find examples for phone interviews, Skype/video interviews, second interviews, and more in the Guide to Writing Thank You Notes After a Job Interview including Sample Thank You Notes (and Emails).
The Value of Thank You(s)…
Of course, a lot of job seekers think that writing a thank-you letter is a waste of time, and, hopefully, the job seekers you compete with have that attitude — because it is wrong.
A recent CareerBuilder survey showed that 22% of employers are less likely to hire a candidate who does not send a thank you, while 91% like being thanked, according to an Accountemps survey.
So, you can be reasonably confident that sending a thank-you note will not hurt your chances at the job.
Let's look at the value of this thank you:
Impresses employers with your follow-through.
Shows courtesy toward the interviewer.
Shows your understanding of professional courtesy.
Conveys your interest in the position.
Provides you an opportunity to get back in front of the employer again, in case you have faded from the memory of an employer who met too many people too quickly.
Allows you to introduce information that you neglected to mention in the interview.
Allows you to clarify anything that you don't think you communicated well during the interview.
Demonstrates your skill at written (or emailed) communications.
Meets your competition so you don't lose an opportunity simply because your competitor sent a thank you.
In the end, you have much more to gain than to lose by writing the thank you notes. And, if you don't write the thank you, you may blow the opportunity nearly 25% of the time (yikes!).
Choosing the Right Thank You Method
We have four options now:
Emailed thank you's (see the Sample Job Interview Thank-You Email).
Traditional hand-written thank you notes (see the Sample Formal Job Interview Thank-You Note).
Word-processed notes that are printed (also in the sample formal thank you format, above).
An emailed thank you immediately followed with a physical version (either hand-written or word-processed) sent via regular mail.
Email is acceptable to nearly 90% of employers according to that Accountemps survey referenced above and linked at the bottom of this article. However, more traditional people often prefer a hand-written or, even, a word processed thank you.
Your choice of communications method depends on what you feel most comfortable doing and what you think the people who interviewed you will prefer.
For example:
If the job you are pursuing requires skills with email, send an emailed note that demonstrates your email expertise.
If the job requires extensive use of word-processing software, creating and sending a note (with address printed on the envelope) demonstrates your word-processing skills.
If all of your communications with the employer have been via email, sending an emailed thank you may be most appropriate.
For formal organizations like law firms and accounting firms, a hand-written thank you sent via snail mail may be the most appropriate.
If you use email, do NOT send one email message to everyone you interviewed with. Make each message unique, based on your notes, and send each to only one individual.
Yes, you need to write different letters that reflect the different discussions and points made (or not made).
Remember, you never know who really holds the influence on the hiring process! Thank everyone who interviewed you.
Don't think you know who is most important and write one thank you, only to them. You could do yourself damage if you choose the wrong person, so don't take that risk.
Creative Thank You's
Be very careful, because this can backfire badly if you send it to the wrong person or the wrong organization.
Sometimes there is room for creativity in the process:
A desktop publisher might "design" a flyer selling graphic skills while marketing personal strengths for the job.
A marketing person might write a mock press release for getting the job or develop a marketing plan for an idea they have for the company.
A web designer might develop a CD letter or a videographer might create a video letter. Of course, include a text letter just to be safe…
A shoe salesman might send a shoe with a letter in it that starts out, "Now that I've gotten my foot in the door…"
A chef might bake something exquisite, and send it with a letter that says, "Now that I've shown that I can put all the right ingredients together…"
If you opt for something clever, make sure that it is suitable and relevant, not just a neat idea.
For More Information About What to Do After a Job Interview:
Sample Job Interview Thank You Notes
---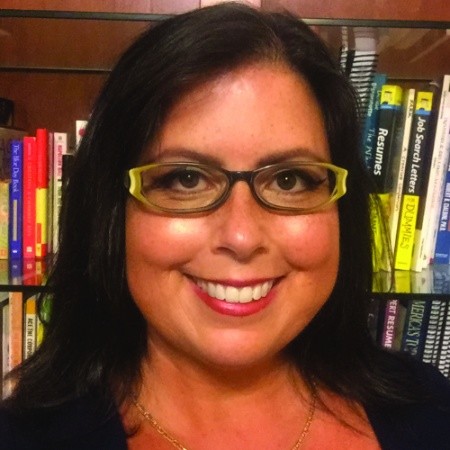 About the author…
Laura DeCarlo is recognized as the career industry's 'career hero' making a difference to both job seekers and career professionals as the founder of Career Directors International. She possesses 11 top-level certifications in resume writing, career coaching, and career management; 7 first place resume and job placement awards; and has written three books on interviewing and job search including Interview Pocket RX, Interviewing: The Gold Standard, Resumes for Dummies,and Job Search Bloopers. Follow Laura on Twitter at @careerhero.
More about this author…