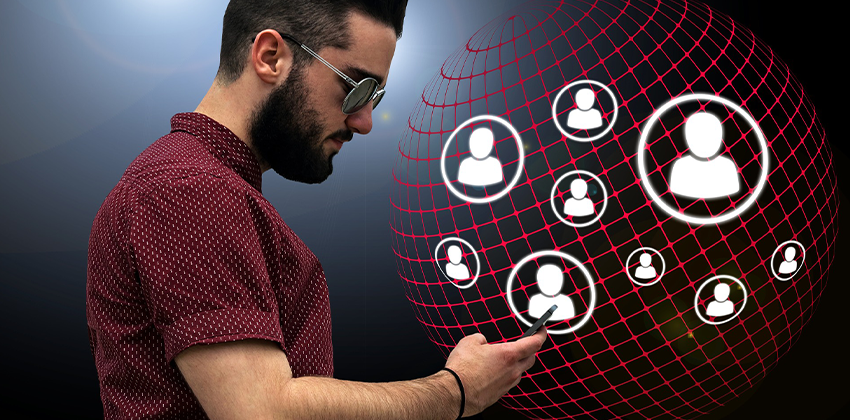 Be easily found by recruiters if you want them to connect with you on LinkedIn and share their job openings.
LinkedIn is THE social network for job search, so it is definitely the place to be.
5 Ways to Add Recruiters on LinkedIn to Your Network
Building on the information in the previous article, take these steps to add recruiters to your LinkedIn Network.
1. Search for Recruiters on LinkedIn.
Adding recruiters to your network takes only a little effort on your part. You can find members by typing the word "recruiter" (singular not the plural form) in the search box, and then entering your current (or desired) location in the "Location" box.
You can also search by employer name and connection level (1st, 2nd, or 3rd degree). Click on "All Filters" on the right side of the "People filters" bar to see all of the search options.
To find people with whom you share a school, type the school name into the search box or click on your school name in your Profile.
If you know the recruiter's name, simply type it into the search bar, and LinkedIn will show you the person's Profile link. When you know the person's name, you don't need to be connected at any level to see their LinkedIn Profile.
If you're in the same LinkedIn Group(s), you can leverage that to send an invite. Or you can use InMail or a common connection for an introduction. It is important to state a little bit about you so that your invite does not seem too generic.
For a LinkedIn invitation message to a recruiter, I would simply say something along the lines of:
Hi [first name], I am currently in a job search and connecting with others to build my professional network. You appear to be a recruiter who might be interested in my background for current or future roles you seek to fill. Feel free to request my resume once we connect on LinkedIn.
Much appreciated,
Name
If the recruiter doesn't reach out with a LinkedIn message or an email AFTER connecting, a follow-up message can be:
Thanks for connecting with me on LinkedIn. As mentioned, I'd be happy to provide you with a resume for future opportunities. I am mainly looking for roles such as x, y, and z. I am currently at a level of (Manager, Director, etc.), but am open to all levels of responsibility or sole-contributor.
Thanks again,
Name
You can also grow your network by leveraging LinkedIn's PEOPLE YOU MAY KNOW tool in the "My Network" section — some of these folks suggested to you are 2nd degree connections that you actually know. Some you will not know, but will be good people to network with. Reach out with a customized invitation to connect.
2. Become More Visible on LinkedIn.
LinkedIn offers ever-increasing ways to grow your visibility, but do tread carefully. Avoid being rude or nasty, and pick your topics carefully.
Join LinkedIn Groups relevant to your profession, employer, and industry. Share and make professional comments in Group "conversations." Share updates from your LinkedIn home page — industry news and other information relevant and important to professionals like you.
If you like to write and can write well, publish articles on LinkedIn. As usual, the best idea is to stay "on topic" for you and your profession. When an article is published, share it in your updates, on Twitter and Facebook, and your other professional visibility.
3. Use Keywords to Describe Yourself AND to Demonstrate Credibility Throughout Your Profile
It is still good advice to use keywords in your job descriptions—at least a few sentences beyond your title. Just because you list Software Developer, doesn't mean a recruiter knows the kind of programs you worked on or what tools you used.
Endorsements:
Beyond job descriptions, it is very easy to share your skill set on LinkedIn using the Skills section which includes Endorsements by other members, hopefully. These are not as substantial as Recommendations, but as you collect Endorsements for your top skills, you'll build credibility and are more visible in LinkedIn Recruiter searches.
Feel free to endorse others as they will be notified and likely endorse you in return. As long as you are accurate in picking skills in which they excel, I see no reason not to "trade endorsements."
[Read 4 Steps to Leverage LinkedIn Skills & Endorsements for a More Powerful Profile for more information.]
Recommendations:
Recommendations are now listed within each position you have held. All the more reason to ask for recommendations (just a few per job will do) to validate the work you did. In the past, some readers of your Profile may have missed the Recommendations at the bottom, but now they are very noticeable.
Volunteering/Causes:
Another nice feature in LinkedIn is the Volunteer Experience Section of Background. This can be leveraged to share your non-work activities that round out your personality. For some hiring managers or recruiters, it may give them an ice-breaker to start a conversation with you (they might even have similar experiences).
[Read the 25 Best Keywords for Your Job Search. Also check out 10 Steps to Better Ranking in LinkedIn Search for more detailed LinkedIn SEO strategies.]
4. Provide Contact Info
Details for contacting you are at the top of your Profile in the "See contact info" in your Profile's "Introduction Card" which is the top section of your Profile. You can include email, telephone, address, websites, and Twitter. Do NOT make your home address or birthdate visible!
Depending on your Profile settings and use of InMail, not everyone will be able to see your email address. So, recruiters may not see your email address to contact you directly (outside of LinkedIn) unless you place that information in your Profile's Summary. This is a personal decision as you may get a lot of email from recruiters, depending on your abilities and experience.
By the way, if you don't want recruiters contacting you about contractor roles (or permanent roles), feel free to state this. They tend to listen. If you only want to take on side projects, share that, too.
Also, I highly recommend you use your personal email as the link in your LinkedIn account/mail. You might be surprised to hear how many job seekers I've seen using the work email. Not usually a good idea.
[Read Safely Publish Your Contact Information for more details.]
5. Be Open to Connections
LinkedIn has evolved to be a "place" to make contacts, not just archive the ones you already have. Employers know that smart employees are always building their networks (heck, your boss probably is, too).
Inside LinkedIn, your visiblity in LinkedIn People search results depends on the number of connections you have since search results include only people in your network (1st, 2nd, and 3rd degree connections). So, the more connections you have inside of LinkedIn, the greater your LinkedIn visibility will be.
On your Profile, LinkedIn now has a section near the top called "Articles and Activity" which includes anything you've shared with the LinkedIn world. While LinkedIn automatically makes anything you publish visible to your 1st-degree connections, anyone can "Follow" you by simply clicking that button on your Profile.
If you don't want to allow anyone not a 1st degree connection to follow you, you can opt out in your Profile's Settings & Privacy controls.
Bottom Line on Connecting With Recruiters on LinkedIn
Particularly in the USA, but increasingly across the globe, LinkedIn remains the go-to resource for recruiters and hiring managers to learn more about your professional experience. Some hiring managers will also use it to determine common connections and ask those connections of yours about you (without you knowing). Even the simplest of Profiles gives you a chance to be found by recruiters, but the more you put into it, the more likely it can lead to connections to your next job.
If you haven't read the first part of this series, here it is — How to Be Found by Recruiters on LinkedIn.
More About Working with Recruiters:
---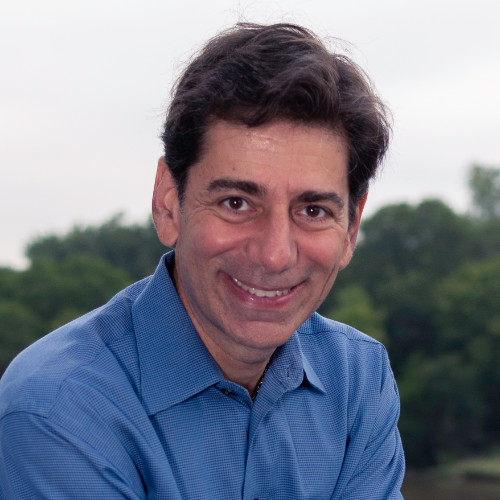 About the author…
Job-Hunt's Working with Recruiters Expert Jeff Lipschultz is a 20+ year veteran in management, hiring, and recruiting of all types of business and technical professionals. He has worked in industries ranging from telecom to transportation to dotcom. Jeff is a founding partner of A-List Solutions, a Dallas-based recruiting and employment consulting company. Learn more about him through his company site alistsolutions.com. Follow Jeff on LinkedIn and on Twitter (@JLipschultz).
More about this author…