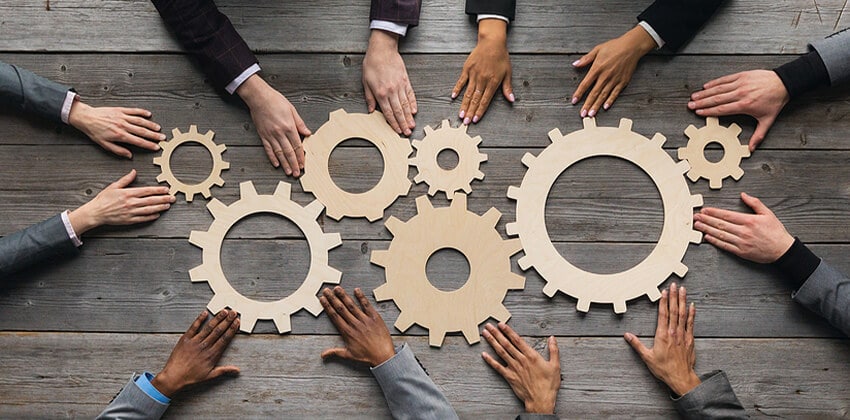 Reams of content have already been published about how to make connections, but have you considered how to keep them? Don't make the mistake of expending all your energy building the pipeline to identify your path, connect with decision-makers, land the job, and then abandon those who helped get you there. Your networking strategy should be dynamic. Here's how to keep it vibrant.
1. Set the Stage for a Positive Experience From the Initial Point of Contact
The "thing" about first impressions applies here, so make sure your introductory call or email leaves people with a favorable one. People have a long memory when it comes to what they did for you and how you managed the initial introduction. When asking for help, offer to call them, do not ask them to call you. While this may seem intuitive, it's not. In your initial email, indicate the amount of time you'll need (20 minutes or so), then place the call on time, and stick to the agreed-upon allotment. People remember and appreciate your professionalism and will find it easier to advocate for you.
2. Find Real Ways to Offer Reciprocity
The statement people traditionally offer at the end of a networking call, while well-intentioned, may feel disingenuous: "If there is ever anything I can do for you, please let me know." Take the burden off them to come up with payback ideas and try this approach instead.
Take a deep dive into the person's LinkedIn profile to gain a better understanding of what may be important to them. Next, identify ways you might bring value to their careers. Here are some simple and effective ways to strengthen the connection right from the start.
Endorse their skills. Skills are moving to the forefront of keywords used in recruiter's search criteria. The skills profile section is among the top three highest-ranked areas by LinkedIn's algorithms. Give your connections this value-add by boosting the credibility and visibility of their skills.
Like, comment on, and share their posts, and tag them or follow them. This works well for connections focused on promoting their brand, those who are thought/industry leaders, and those who depend on the visibility supported by a strong LinkedIn presence. Take note of their activity and use of LinkedIn and confirm if these actions support their goals.
Offer to make a recommendation. Strengthen the quality of your endorsement by first asking if they prefer a focus on a specific aspect of their work experience. The better the information that's given in a recommendation, the more it informs LinkedIn members of a person's capabilities and potential.
3. Inform Your Network When You Land a Job
This one seems a no-brainer but is often overlooked by job seekers as the right (and smart) thing to do. Have you self-imposed a probationary period to determine if the job is going to work out, refrained from updating your LinkedIn, and kept your new job under wraps? Fine, but once you've crossed over that threshold, contact those who helped get you there.
Call, email, or message them. Communicate your news by whatever channel works for your contacts, but find them and thank them. Go beyond a generic message and tell them exactly how they energized your search. Did they make an employee referral on your behalf, introduce you to the hiring manager, provide great job search resources, or share insider intel about the target company? They may have helped with one or more of these building blocks that led to how you got there from here. Personalize your message; it will be well received.
4. Pay It Forward
Reserve this tactic for business colleagues whose experience and work ethic are well-known to you. When a job or vendor opportunity becomes available at your new place of employment, refer them as a candidate for a position or as a preferred service provider. According to Jobvite, employee referrals have the highest applicant-to-hire conversion rate, so why not give the gift that keeps on giving?
5. Meet in Person When Appropriate
Virtual meetings have been a necessity over the past two years and opened our reach globally to an expanded network. That's the good news. But was there something lost without having the benefit of the human touch?
If it's a geographic and logistical possibility, suggest a face-to-face meeting for a coffee get-together, thank them for their help, pick up the tab, and deepen the bond.
6. Use Small Gestures to Stay Engaged
Staying engaged with your network is not only the right thing to do, but it's also just not that hard to do. Job seekers vow they will never be vulnerable again if faced with a future job search. Unfortunately, life happens, job demands are real, and good intentions…well, you know where they go.
Don't overthink what it takes to let your connections know that you remember and appreciate them. LinkedIn automatically generates work and birthday anniversaries and change-of-employment notices. Send a personalized congratulatory message. Spend a few minutes and craft words to express your genuine support of their careers. Few people take the time, but thoughtfulness speaks volumes about your commitment to the relationship.
The Bottom Line
Recognize connections as assets; protect and grow them. Build equity in your investment by maintaining the ties to your professional community. It doesn't require a significant time commitment and is easily accomplished by following these simple and practical ways to keep your network alive.
---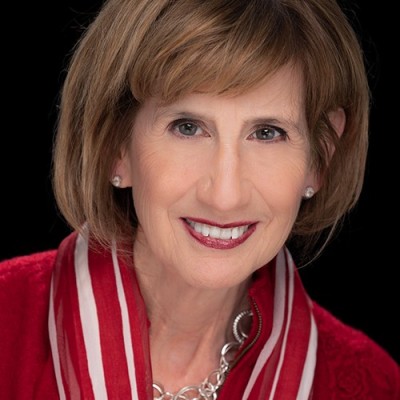 About the author…
Barbara Schultz is the founder of The Career Stager and a mid-career job search specialist. She is a Nationally Certified Resume Writer (NCRW) and a Nationally Certified Online Profile Expert (NCOPE) through the National Resume Writer's Association. Barbara offers career counseling and conducts workshops and webinars on every aspect of the search. Connect with Barbara via her website at Career-Stager.com or on LinkedIn.