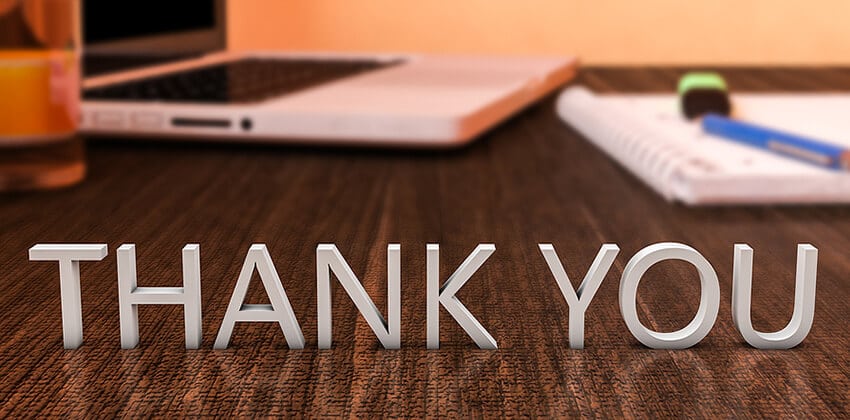 The preferred format for thank you notes may vary depending on the industry, location, and corporate culture.
Nearly everyone agrees that sending the thank you within 24-hours of the interview is expected.
The biggest issue to consider is the timing of the delivery of your thank you.
Fastest delivery is best, of course, and that is definitely email which is usually received within seconds.
Email Is Preferred by MANY Employers
Exceptions exist, of course, but many studies, like this 2012 Robert Half employer survey, have shown emailed thank you notes are fine with 87% of employers.
With the Coronavirus pandemic, email has become more acceptable and, in many cases, preferred because the probability that a virus is transmitted in the thank you is zero with email.
Of course, individual and organizational preferences may differ. The safest thing to do is to ask which method of sending thank you notes or "staying in touch" is preferred, even when the interview is via Zoom or other video.
Hopefully, you collected a business card from each interviewer at the end of the interview, if in person, or have the names, job titles, and contact information for all interviewers (best collected before the interview). Business cards usually contain all of the necessary contact information for business communications.
Worst case, check with the person who set-up the interview to get the correct spelling and email address after the interview. Or, research LinkedIn.
Email Choice Considerations
You can have some indicators that an emailed thank you is acceptable and/or necessary:
Speed — Email is usually the best choice because an immediate response is expected.
Standard use — If all of your communications with members of the employer's staff (excluding an external recruiter), have been via email, an email thank you should be acceptable.
Email Thank You Note Protocol
Of course, you must proofread very carefully, regardless of the method you use! Spelling, grammatical, and factual errors will ruin your credibility as a "good worker."
Use a professional email account, separate from your work email account (if you are employed).

Do NOT use a goofy (GoRedSox@whatever), silly (HotMama@whatever), or out-of-date (Yahoo, AOL, Hotmail, Excite, and other "old fashioned" email address). Gmail or email associated with your own domain name are best. Read Killer Tactics to Get Your Email Read for more details.
Do NOT include your birthyear in the address, like [email protected]. Instead, if you must use a number, use your Area Code or Zip Code

Send a separate message to each person who interviewed you, not a single message with everyone in distribution regardless of whether you put them in the "To," "Cc," or "Bcc" fields.
Send a unique message to each person because the messages will probably be shared, making you look a bit tacky if everyone receives the same text.
The thank you notes do not need to be dramatically different, but try to customize and personalize the message for each the recipient. Maybe you attended the same school, worked for the same employer in the past, or had a "moment" in the interview where you connected. If so, mention that in the email if possible.
Be sure to use good grammar and spellcheck your message before you send it, and keep the tone formal and professional.
If you are concerned that email may not be considered appropriate or acceptable, follow-up immediately with a hand-written or printed thank you note sent via the post office/snail-mail.
See the Sample Interview Thank You Email for tips on writing the most effective email thank you notes.
IMPORTANT CAUTION:
If you are employed, do NOT send this email message (or perform any other job search activity) from your employer's location, do NOT use your work email account, and definitely do NOT use a computer or smartphone owned by your employer to send these messages. Your employer will not be happy to learn that you are job hunting.
If your job search is discovered by your employer, you could lose your job.
Use a non-work email address, like Gmail, for your job search activities, and use your own hardware and network, not your employer's.
Read How to Safely Publish Your Contact Information on LinkedIn for details on addresses and phone numbers that protect your privacy but enable employers to contact you. For more about safely finding a new job while still employed, read Stealth/Confidential Job Search: Find a Job While Employed.
Hand-Written Thank You Notes May Be Acceptable
Some organizations are keeping technology at a distance for as long as possible, and they prefer that approach in their employees. If technology is more tolerated than appreciated, responding in a formal way may be the best approach.
If all of your interactions with the employer have been very formal, then a formal hand-written (but legible) thank you is probably appropriate. Use high-quality paper and a good pen.
The major problem with hand-written notes is that they may be difficult to read. Focus on writing very clearly if a hand-written note is appropriate.
If convenient, consider dropping off your thank you note, rather than sending it through the mail, to expedite delivery. But, don't stop and chat. Just drop off the envelopes and leave as quickly and quietly as possible.
Be particularly careful in addressing the envelope when hand-writing it. Focus on legibility, proper spelling and grammar.
As appropriate for the organization and location, the address should include:
Name and title of the recipient
Company name
Building name (if appropriate)
Floor and office/suite number, and/or mail stop
Street address
City, state, and Zip Code
Hand-written notes are not common, so writing one might be a very good way to differentiate yourself from other job candidates.
Word Processed Thank You Notes May Be Acceptable
Using the postal service is not the fastest way to send a thank you note, even if you drop the thank you note off at the Post Office on your way home after the interview, particularly in comparison with email.
Be sure to use high-quality paper stock that is more formal (and memorable) than the standard paper used for most computer printers.
[Writing the thank you notes before the interview is a VERY bad idea!]
In addition, delivery may be delayed because mail might first be delivered to a "mail room" before being distributed to the offices in larger organizations on several floors of a building, creating greater delay in the delivery of your message.
Having the correct snail-mail address is required for quick delivery of your note. To ensure the speediest delivery, specify the address very clearly and carefully, and always include a return address so that you will know if a message was not delivered.
Note that having any of the information above address elements listed above missing or wrong will delay, and perhaps stop, delivery of your thank you note.
As usual, be sure that your printed thank you is perfect. A formal organization that requires such a response will probably not be very accepting of errors in your thank you.
You may gain points and speed by hand-delivering your printed thank you note to the receptionist. Do not linger or try to talk with anyone. Just drop off the note and leave.
Stand Out by Sending a Thank You After EVERY Interview
Whether it is your first interview and it was over the phone or Zoom, or the 3rd round and in-person on-site, your thank you will put you ahead of the majority of job candidates who do not make the effort.
Your thank you will also give you an opportunity to remind each interviewer how unique and excellent you are.
More about writing effective thank you notes: Sending Your Thank You After the Job Interview and 7 Costly Job Interview Thank You Note Mistakes for more information.
The Bottom Line
To make the best impression (and provide the speediest response), carefully send professional thank you notes by email within 24 hours of the interview. Then, follow up with either a hand-written or a typed thank you note that you mail, also within 24 hours after the interview.
More About What to Do After a Job Interview:
---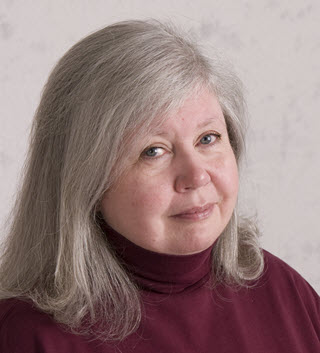 About the author…
Online job search expert Susan P. Joyce has been observing the online job search world and teaching online job search skills since 1995. A veteran of the United States Marine Corps and a recent Visiting Scholar at the MIT Sloan School of Management, Susan is a two-time layoff "graduate" who has worked in human resources at Harvard University and in a compensation consulting firm. Since 1998, Susan has been editor and publisher of Job-Hunt.org. Follow Susan on Twitter at @jobhuntorg and on Facebook, LinkedIn.
More about this author…