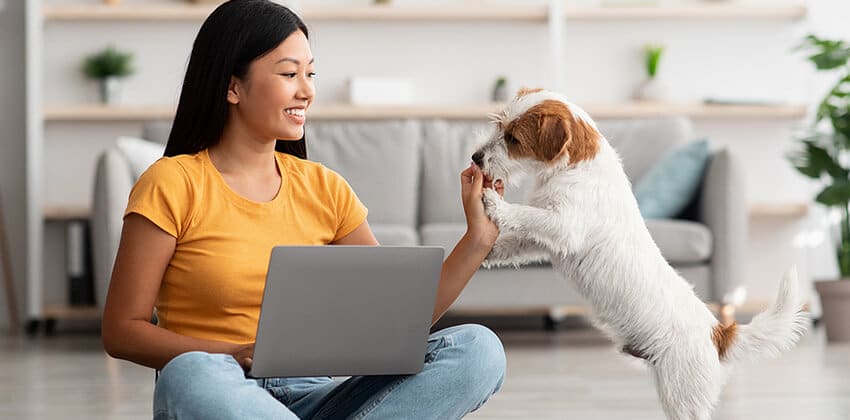 Networking remains one of the top ways in which job seekers find positions, so it pays to build a variety of solid connections.
For those looking to expand their professional circle, establishing online relationships can contribute greatly to their overall efforts.
Try these three strategies for increasing your online network:
1. Start With LinkedIn
LinkedIn has become the go-to site for career-related networking. Be sure you're taking full advantage of all it has to offer. Let LinkedIn automatically make the "easy" connections by sending invites to everyone in your address book. Then, take heed of its periodic suggestions of other members you might know based on your information.
You could be reminded of a former colleague or a college sorority sister who would make a great addition. And if you have a specific person you'd like to meet, LinkedIn can sort through your network for "shared connections" who might be able to assist with an introduction.
2. Try Chats and Groups
Want to meet new people in your field? Join social media groups and chats dedicated to your area of interest. For some ideas on LinkedIn, go to "interests," and then select "groups" from the drop-down menu. Twitter hosts chats on various professional topics. Look for a hashtag with "chat" in it, or check out the master list.
But don't just sign up and be a fly on the wall. Get your name out there by posting, commenting, and sharing. You never know who might be impressed with your knowledge or perspective. Likewise, take note of members you find fascinating and ask them to join your online network.
3. Combine Online and Traditional Networking
"Job seekers can expand their online network by starting offline!" says HR professional and resume writer Tiffani Murray of Personality on a Page.
"When you meet people at networking events, conferences, training courses, or other professional events, ask them if they are on LinkedIn. Many times you can connect right at that moment. Or, if you get a business card, make it a practice to add the people you've met to your online networks once you are back to your computer. Modify the standard invite to remind them where you met them."
Another way to merge the two is using online technology to find offline connections in your geographical region.
Check out Meetup to discover groups in your area getting together over a shared interest, such as entrepreneurship for women or nonfiction writing. Take a look at VolunteerMatch.org to be a part of charitable activities in your community and meet others with the same passions. Then, come full circle in your networking efforts by bringing all of your new acquaintances into your online network.
Remember, networking isn't about connecting with someone once and expecting miracles. Rather, successful relationships involve building trust over time so that both parties develop a genuine interest in helping out one another.
Written by: Beth Braccio Hering