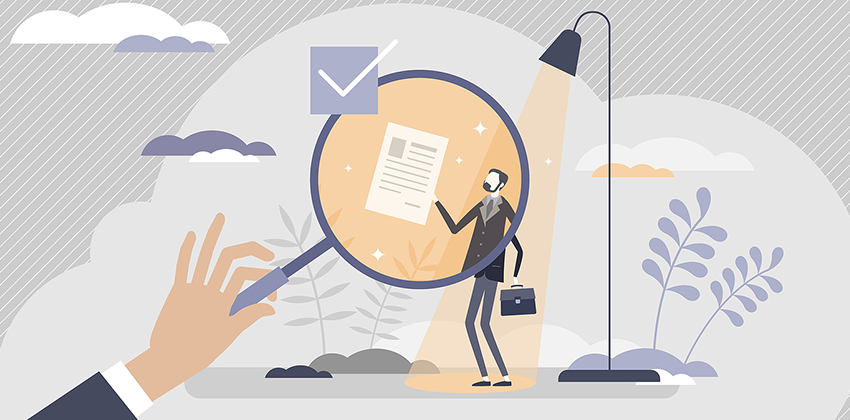 A CareerBuilder study released in August 2018 revealed that employers are less likely to contact an applicant they cannot find online because they "expect candidates to have an online presence." *
Clearly, being found online today is NOT optional if you want to have a successful career (and job search).
To be found, implement personal SEO ("search engine optimization").
Personal SEO requires that you create relevant web content, containing appropriate keywords, so that it ranks well when someone is searching for those keywords.
For most professionals, this means a complete LinkedIn Profile and consistent visibility inside LinkedIn. But, simply having a LinkedIn Profile is NOT enough unless you are paying attention to your keywords.
To be found, implementing effective personal SEO is a necessity.
Keywords Are the Key to Being Found in Search
The right keywords, most appropriate for you and your goals, are the foundation of successful personal SEO.
KEYWORDS: The terms used by searchers to find relevant content in a search engine, social network, applicant tracking system, or other database
Selection and placement of the right keywords is the core of effective SEO (search engine optimization). Use those terms in the right places in resumes, applications, and social media (especially LinkedIn) and you will be found.
Without the right keywords (for you), in the right places (LinkedIn Profile, resume, application), you are invisible online, and employers clearly do NOT like invisible job candidates.
Exact Keyword Match Is Usually Required
If a recruiter is searching for someone with experience in Microsoft Word, your name won't appear in search results unless your social profile or resume contain the exact term Microsoft Word. Microsoft Office, the product which includes Microsoft Word, is not a match.
This means you will not be included in search results for the term Microsoft Word unless you also include that term in the documents.
Currently, most software is not programmed to make assumptions. If a job description requires experience with "Microsoft Word," most systems won't understand that a resume for someone who is "highly skilled with Microsoft Office products" meets that requirement because the exact term "Microsoft Word" is not included.
Even if you have that experience or skill, you are invisible unless your social profile, application, or resume includes the term being searched.
Building Your Personal SEO with Your Best Keywords
Think like a recruiter filling the job you want next. How is that job described in job postings? What skills, tools, etc. are required?
Research how your target employers define your target job to determine your best keywords, as listed below.
Look through the list below and choose what is appropriate for you. Develop your keywords based on the following categories of information:
Keywords About You, Personally:
1. Your professional name
Most people don't think of their names as important keywords, but in these days of search engines and social media…
Your name is your most important set of keywords. Be consistent!
If your resume or business card is for "Edward J. Jones" but your LinkedIn Profile is for "Ed Jones" (or vice versa), you've made it difficult for a recruiter or employer to make the connection between the two, which most will need to do. Not having a LinkedIn Profile is a negative for most professionals, so using different names can damage opportunities for you.
You need to consistently use the same version of your name for your LinkedIn Profile, resumes, business/networking cards, professional email, meeting name tags and badges, and other visibility so recruiters doing research on you can "connect the dots" between you and your professional visibility.
[Practice Defensive Googling, and read Your Most Important Keywords for more information on avoiding mistaken online identity and Personal Online Reputation Management for the new necessity today.]
2. Your location (or your target location)
According to LinkedIn, "More than 30% of recruiters use advanced search based on location."
Use the best location for you, but DO have a specific location because using a country is too generic. Not having a location will handicap you in most searches. If appropriate for your location, use both city and state plus regional names — like Oakland, CA, and East Bay Area, or Manhattan and New York City — so your profile is in the search results for either.
Do NOT provide your street address. At most, include the city and state. Read How to Safely Publish Your Contact Information on LinkedIn for important tips.
3. Your languages
If you speak more than one language, make it clear the languages that you can speak. Also indicate your level of proficiency — from "native" through "basic" or "elementary" and whether you can read, write, and/or speak the languages.
To demonstrate your skills in multiple languages, create a LinkedIn Profile in each of them. LinkedIn allows and encourages this, and it's a great way to gain attention for jobs requiring people who can speak and write in more than one language.
4. College degrees and other post-secondary education
Include your college degree and the school. Also include your major if your degree is recent and your major is relevant to your target job.
5. GPA — new grads only!
If your GPA is above average, and you are looking for your first job after college, include your GPA.
[Read Improving Your GPA After Graduation for a secret, but honest, way to present a better GPA.]
Keywords for Your Professional Goals:
6. Your target job title
The title for the job that you want next, preferably the version(s) used by your target employers, is a very important set of keywords.
When in doubt about exactly which job title to use, become a slash person like this – "Senior Administrative Assistant / Executive Assistant." Both versions of the job title are included, so your Profile will be found regardless of which term is used for searching.
If your current or target employer uses a unique job title for the job you want, include that term as well as the standard term used by most employers so your Profile will be found in a search for either term.
For example, a job seeker who is a senior administrative assistant has the official job title of "Admin Wizard" again becomes a slash person — "Senior Administrative Assistant/Admin Wizard" — using both terms in her Profile Headline and the job title for her current job
7. Your industry
Specify your industry (current or target): civil engineering, mechanical engineering, management consulting, market research, medical devices, nanotechnology, biotechnology, healthcare, and so on.
Be sure to choose the current term used to describe your industry. For example, use "information technology" or "IT" rather than the out-of-date terms "MIS" or "management information systems."
Keywords for Your Work History:
8. Current job title
Your current job titles are also important keywords. Focus on the standard job titles that are used now by your target employers, particularly if current (or former) employer(s) used non-standard titles.
For example, if your employer calls your job "IT Support Wizard" (not a commonly-used term and not the one used by your target employers), become a slash person — change your job title to "IT Support Wizard / Senior IT Support Technician" or what ever is appropriate for you.
9. Current employer
If you are currently employed, include the name of your current employer (unless you are in a confidential search).
10. Former job titles
Your former job titles are often important keywords because they can indicate a depth of experience and knowledge. Again, standardize the job titles used now by your target employers so that the experience is found and valued appropriately.
As with your current job title, if a former employer called your job something unusual or simply out-of-date now, become a slash person — change that job title to use the current terminology that is accurate and appropriate for you.
For example, maybe your job title 10 years ago was "MIS Project Manager." The current terminology for that job is "IT Project Manager," so edit that job title to be "MIS / IT Project Manager." The goal is to be accurate, using current technology.
11. Former employers
Particularly if you have worked for well-known and well-respected companies in your industry or field, be sure to include those company names, even if your experience there was more than ten years ago.
12. Volunteering
If you volunteer anywhere, include what you do and who you do it for, particularly if it helps fill in an employment gap and/or is related to your career track. The work done and the organization's name are excellent keywords.
Keywords for Your Professional Qualifications and Major Accomplishments:
13. Your skills
Preferably focus on the skills most in demand for the job you want next (e.g., managing a P&L, using Microsoft Word and Excel, driving an 18-wheeler, leading a project team, etc.) need to be included – even if they are not the skills you use primarily for your most current job.
This is a key search criteria for recruiters using LinkedIn Recruiter. Read Secret to Powerful LinkedIn Profile SEO: Leverage Skills & Endorsements for details.
According to LinkedIn, "Members with 5 or more skills listed are contacted (messaged) up to 33x more by recruiters and other LinkedIn members, and receive up to 17x more profile views. "
14. Licenses relevant to your profession
Add the licenses you hold that show you are qualified to do the job you want, including the organization who does the licensing and the number of years you have held the license.
15. Job-specific, profession-specific, and industry-specific tools and techniques
Add the relevant tools and techniques that you use or are qualified to use because of training, education, and/or experience (e.g. MRI, Mastercam, LEED, etc.).
16. Job-specific or industry-specific software and hardware
Include the software required for your target job that you use or have been trained to use, particularly if it's unique to your job, industry, or profession (e.g. SAP, ASP, FileMaker, Microsoft Office, Microsoft Word).
Add any specific hardware that may be required for your target job if you have experience using it or have been trained to use it, particularly if it is unique to your job, industry, or profession (e.g. heart monitors, scanners, even different versions of smart phones if they are relevant to the job).
17. Internet tools and apps relevant to your job or profession
Include Internet tools and apps that you use or are qualified to use because of training, education, and/or experience (e.g. Facebook, LinkedIn, Hootsuite, Google Analytics, AWS, AdWords, etc.).
18. Honors, awards, recognition, and patents
If you've received awards, scholarships, honors, or recognition from your employer, a customer or client, or your profession or industry, be sure to include them. If you have created anything(s) that was then patented, add those terms to your social media profiles (LinkedIn has a section specifically for patents) using the complete name(s), keyword-rich description(s), and the patent number(s).
19. Industry, professional, and/or technical names and acronyms
The more acronyms; the better, as long as they are appropriate to your experience and education. Include what they represent as well, just in case someone searches on the complete term, like Early Childhood Education (ECE) or ISO (International Standards Organization).
20. Certifications or other proof of professional or industry knowledge
Include all proof of professional knowledge or achievement, particularly focusing on those that are current, like applicable course work, post-graduate courses, professional training, on-the-job-training, and certifications, etc.
Note: If you hold, or held, a federal government security clearance, be extremely cautious about publishing the level of clearance on social media, particularly if it is classified. By making your clearance public, you may eliminate yourself from consideration because you have demonstrated a lack of understanding in the rules associated with classified information
If you are applying for a job that requires a specific clearance you hold, you can usually include that clearance in the application, assuming that the job is not a scam.
21. Clients and/or categories of clients
Mention those groups of clients who need your services, like national specialty retailers or SME (small and medium enterprises) for example. If one of your clients was a very well-known or well-respected company or person, like the Department of Defense or Warren Buffett, include those names — unless the relationship was classified or company confidential.
22. Major projects
If you were involved in any major projects, name and describe them, highlighting the relevancy to your target job.
If the project didn't have an official name (not required!), create a descriptive one, like "Corporate-wide WiFi implementation." Then, briefly describe the project, including the important and relevant keywords, and quantifying it if possible.
Read Grab Recruiter Attention with LinkedIn Projects for details.
23. Relevant industry and professional organizations
Include the industry and professional organizations or societies that you have joined (plus committee membership and current or former officer titles), and how long you have been a member.
24. Your publications
If you have written any books, white papers, or articles, particularly relevant to the job or profession you are targeting, be sure to include them. It is surprisingly easy to create a Kindle ebook on Amazon.com.
25. Relevant laws and regulations
If experience, understanding, or training in specific laws or regulations is required for your target job — and you are qualified — include the names of these laws and regulations, like ITAR/EAR (International Traffic in Arms Regulations / Export Administration Regulations) or Sarbanes–Oxley (SOX) compliance.
Notice that both the whole term (e.g. "Sarbanes-Oxley") and the acronym ("SOX") are included. Again, this should mean that your Profile will be found regardless of which version of the name of the law is included.
Bottom Line on Keywords for Your Job Search
Do the research to identify your best and most important keywords. Then, include those terms, appropriately, in your 12 Steps to Outrank Your Competitors in LinkedIn Search in 2020 (Personal LinkedIn SEO), resumes, job applications, and other online professional visibility, as appropriate.
Do NOT be inaccurate or deceptive! "Marketing mode" is fine; scam mode is not a good long-term strategy.  People are fired for lying on their resume or job application even when the lies are discovered after several years of employment.
Do NOT senselessly list or repeat your keywords. This is known as "keyword stuffing," and the technology recognizes it easily and ignores those Profiles. So, listing keywords, even in white text, is a deadly mistake.Instead, include the keywords logically in the content of your Profile. A robust Profile, with descriptions of each of your jobs and your employers, offers plenty of opportunities to naturally include your keywords.
Read How to Optimize the Right Keywords for Your Resumes for methods of researching and using the best keywords. Optimizing your resume for an employer's or recruiter's search should increase the effectiveness of your resume.
* The CareerBuilder Study
According to an August 2018 study released by CareerBuilder:
Nearly half of employers (47 percent) say that if they can't find a job candidate online, they are less likely to call that person in for an interview.

28 percent say that is because they like to gather more information before calling in a candidate for an interview.
20 percent say they expect candidates to have an online presence.
More about Keywords and Personal SEO:
---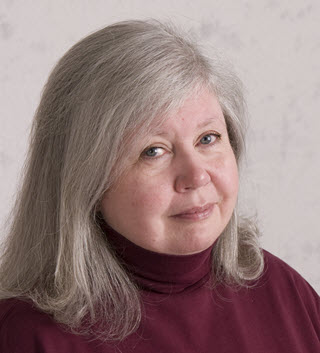 About the author…
Online job search expert Susan P. Joyce has been observing the online job search world and teaching online job search skills since 1995. A veteran of the United States Marine Corps and a recent Visiting Scholar at the MIT Sloan School of Management, Susan is a two-time layoff "graduate" who has worked in human resources at Harvard University and in a compensation consulting firm. Since 1998, Susan has been editor and publisher of Job-Hunt.org. Follow Susan on Twitter at @jobhuntorg and on Facebook, LinkedIn.
More about this author…