Being found in the vast crowd of job applicants and job candidates is critical today.
The solution is to be easily found through your use of appropriate online media.
According to a 2018 CareerBuilder survey, nearly half of employers (47 percent) say that if they can't find a job candidate online, they are less likely to call that person in for an interview.
By creating and maintaining this public visibility, you will have laid the foundation of your Personal SEO (Search Engine Optimization).
The payoff for you will be substantial and long-term — a shorter job search and a better career going forward.
Online Visibility Is Required
As the CareerBuilder survey showed, being visible online is NOT optional today.
The good news is that all but the last of these sites, below, are free for you to use. The bad news is that this will take some time and work to create and to manage your visibility.
Don't be intimidated. You don't need do everything at once. And, once you join these magnets, you will need to monitor and participate in any appropriate activities to maintain your visibility, always acting appropriately and professionally, of course.
In addition, these effort will pay off for you when you have captured the interest of a recruiter or potential employer who researches you (and 90+ percent of them will research you!). They will find these sites, often at the top of the first page of Google's search results, when they search on the name of a candidate they are considering.
[If you haven't already set up a Google Alert on your name, do that, immediately. This is Defensive Googling, and it is not optional.  Now is the time to begin to manage your online reputation if you haven't already started.]
Establishing recruiter magnets will take a while, so get started ASAP. Then, set aside one or two hours a week (or more, if you are unemployed) to create and manage your Web identities.
  1. LinkedIn  
LinkedIn is the largest professional network in the world today, so it is very likely the best place for you to start.
Whether or not you are actually job hunting right now, a LinkedIn Profile is a MUST-DO these days. Over 90% of recruiters use LinkedIn to find qualified job candidates.
The lack of a complete and current Profile actually can hamper your job search today. Observers will wonder if you understand how to be successful in today's technology-biased environment.
Even if you are currently happily employed, a robust LinkedIn Profile can make you more effective in your existing job, making you and your employer visible to potential customers/clients and networking contacts. LinkedIn also lays good groundwork for your next job because it is so important to recruiters.
Be active, even if only weekly, to make it clear to recruiters and other network members that you are active (savvy) and reachable.
Read Choosing the Best Keywords for Your LinkedIn Profile and all of Job-Hunt's Guide to LinkedIn for Job Search articles for more information.
Also check out How to Gain Both Visibility and Credibility on LinkedIn and Build Your Personal Brand by Blogging on LinkedIn for tips on leveraging LinkedIn's other visibility opportunities..
  2. Facebook  
Facebook is the largest social network in the world, and it is searched by many recruiters and employers looking for qualified job candidates.
You can transform parts of your Facebook account into a version of your resume.
It hopefully goes without saying that you should be very circumspect with your Facebook postings.  Many people have lost opportunities as a result of what they posted on Facebook. Recruiters definitely search through Facebook to understand more about your personality and how you would "fit" into their organizations.
See Job-Hunt's Guide to Using Facebook for Job Search for details.
  3. Indeed Resume  
The biggest source of jobs in the world is giant job aggregator, Indeed.com. In addition to job postings, Indeed has an option that recruiters love, called Indeed Resume. You'll need to register a My Indeed account, and then you can upload your resume.
Indeed allows employers to search Indeed Resume for free or for a fee. But to learn the candidate's name and contact the candidate, recruiters must pay Indeed for the name and contact information.
  4. Twitter  
Twitter can be a great deal of fun as well as good visibility and networking.  Be sure to complete the Twitter Bio, including a description of who you are and where you are.
Focus both your Twitter Bio and your tweets on your job search goals rather than your favorite sports teams or hobbies – at least until you have found your next job.
Read the Twitter SEO for Job Search blog post for more details. Stay on-topic with this account. Use a different Twitter account to talk about the kids, the dogs, the Yankees, and Starbucks.
  5. Professional Networking Sites  
Many professional sites exist where people both learn and demonstrate what they know. They can be sites like Quora where you can ask — and answer — questions, build a following, and even have your answers published by a bigger media site like Inc.com and Mashable.
Most of these sites are free to use, but some professional sites may require you to belong to the professional organization which manages it. Or, a fee may be charged to use the site.
Sites which are focused on specific professions can be very powerful, too. For example, GitHub is a site where web developers ask and answer coding questions, build followings, and become visible to recruiters and potential clients.
Search Google to find the sites appropriate for your profession. Observe for a while before participating to see if the "culture" is friendly or not, observing how people interact. Don't participate if you aren't comfortable.
  Optional: Your Own Website, Web Portfolio, or Blog  
The problem with creating and maintaining visibility in the social media and other websites described above is that someone else owns that virtual space. They can kick you off, change what you have created on their platform, go out of business, or make any other decision they want. You have no real control of their website.
So, running your own website, web portfolio, or blog can be a good alternative. The downside is that, although you will be in control, you will also be responsible for monitoring and managing your space as well as paying for it.
If you are interested, here's how to do it:
Register your name as a domain name, and also register the common misspellings of your name to forward to your "real" domain name.
You can register domain names at GoDaddy.com for $15 a year, and it's worth it to "capture" your name, even if you don't immediately create a Website using that domain name.
This is not a blanket endorsement of all of GoDaddy's hosting and other services, but they do a good job of inexpensive domain registration and make it relatively easy to manage domains, too.
Once you have registered your domain name, you can use it for many things that will enhance your online identity and help raise your visibility in the world as well as the job market.
Use the domain name for your blog, your personal resume Website, and/or an online portfolio of your work.
Put your personal URL in your email signature, along with your LinkedIn profile, etc.
Use search optimization techniques with your name and profession as the keyword phrases to be optimized – in the title tags, in the meta tags, in the headings, etc.
Write articles or "guest" blog postings for various appropriate industry/professional sites which offer links back as "compensation."
Link TO your personal Website from your various the social networks like LinkedIn and Twitter.
If appropriate, add your speaking calendar, book reviews, testimonials/recommendations, mentions in the press, etc.
Issue press releases offering new, relevant information about the appropriate industry/profession, distribute on the Web, with links back to your Website.
Also check out other similar sites where you can establish and control your public profile. Google the name of someone you think has a good public profile and see which sites link to them. That will give you some ideas on how to leverage the presence you have and increase it.
The Bottom Line
We all need to become very good at establishing and managing our public personas, whether we label it personal SEO, personal branding, or personal online reputation management. Manage your online visibility to be found by potential customers, clients, and networking contacts as well as employers and recruiters. This is necessary for a smart job search in the 21st century.
And, remember it is VERY important to keep all of Job-Hunt's advice about protecting your privacy, identity, and family in mind while you do this!
For More Information on Successful Job Search
---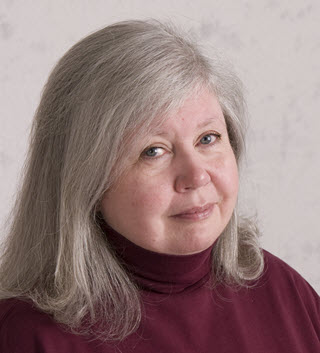 About the author…
Online job search expert Susan P. Joyce has been observing the online job search world and teaching online job search skills since 1995. A veteran of the United States Marine Corps and a recent Visiting Scholar at the MIT Sloan School of Management, Susan is a two-time layoff "graduate" who has worked in human resources at Harvard University and in a compensation consulting firm. Since 1998, Susan has been editor and publisher of Job-Hunt.org. Follow Susan on Twitter at @jobhuntorg and on Facebook, LinkedIn.
More about this author…