Don't give up on your job hunt during the holidays!
Snag your new job while others are distracted or taking time off during the "slow" holiday period.
Job seekers often suspend their job search for "the holidays," from early or mid-November through New Year's Day, on the theory that no one is interviewed or hired during that period.
Waiting until January 1 is a VERY BIG MISTAKE!
MOST employers are STILL hiring during this period (to meet the special needs of the holidays, to prepare for the new year, to replace someone who left, etc.).
Less Competition and More Employer Desperation
With so many people dropping out of the job market during the holidays, there is less competition for jobs.
But, employers usually are desperate to fill their openings before the year ends:
To "staff up" to 100% so they can hit the ground running on January 1 at the start of the New Year.
To avoid losing the worker. For many employers, a job is unfilled at the end of the year is removed from a manager's headcount and budget. To fill that job next year means navigating an approval process to add that headcount back into the budget, to avoid that hassle,
So, for employers, filling their job jobs before the end of the year is usually a major goal.
5 Ways to Reach Out During the Holidays
Use the holidays to differentiate yourself in any (or all) of these ways:
1. Send Holiday Greeting Cards to Recruiters
Send a holiday greeting card to that nice recruiter you met back in May or August, or the hiring manager who almost hired you last month or last year.
If you don't think they'll remember you (assume they won't), include a brief reminder of your last contact, who you are, and, perhaps, a business card.
Beat the rush for this holiday season by sending a Happy Thanksgiving card during November, or even a Happy Halloween card during late October.
Cards for the obvious holiday (Christmas) are probably appropriate, if you know that the recipient is Christian, but more generic "Happy Holiday" cards are considered safer and more "PC," hopefully covering Kwanzaa and Hanukkah, too.
Pick cards for the specific holiday if you know they are appropriate, but be VERY careful not to offend someone by sending the "wrong" card.
Your card will probably be competing with many other similar holiday cards, but not very many from other job seekers.
Read Are Recruiters on YOUR Holiday Card List? for tips from recruiter Jeff Lipschultz.
Or, send a Happy New Year card in late December, if you're determined to waste these prime hunting months and compete with everyone else on Jan. 2.
2. Use the Holidays as an Ice Breaker in Interviews and Networking Events
The common "problem" of "surviving" the year-end holidays can help you establish rapport in an interview.
Even if it's just complaining about the holiday crowds, the crazy weather, or being too busy, discussing the holidays is usually a natural topic.
It's also an easy way to break through the awkwardness of meeting someone for the first time in an interview or networking event, and establishing common ground.
3. Talk About Your Job Search or Employment Status at Holiday Events
If your friends and extended family don't know that you are looking for a job, let them know, casually, at holiday events.
If you know someone who works at one of your target employers, contact them directly yourself with a greeting card and/or phone call.
Use these get togethers as an opportunity to let people know that you are job hunting, and ask if anyone knows someone who works at [whatever employer you want].
The connections that lead to jobs can happen in the unlikeliest places — I've even seen people make connections at a funeral that resulted in job offers, even new careers, and while standing in the long lines at the grocery store checkout.
Read Surviving Holiday Parties: Networking for Introverts for more tips.
4. Use the Holidays as an Excuse to Re-establish Connections
The holidays (all year around, but particularly in November and December) are a great excuse to get back in touch with someone – your former boss(es?) and co-workers, college roommates, high school buddies, people in the house/apartment next door, kid's soccer coach, etc.
Think about people whom you genuinely liked but have lost touch with, and track them down using LinkedIn, Facebook, Google, etc.
Hopefully, you'll be able to re-establish a relationship that can benefit everyone involved. (Might not be a good idea to track down your high school sweetheart, though…unless you're both single.)
If you really know the person well, just call them up. If you don't know them well, send a greeting card – one of the "real" cards, made of paper, put into an envelope with a stamp, and dropped off at the Post Office. Worst case, reach out via email or an InMail in LinkedIn.
Read 5 Ways to Advance Your Job Search During the Holidays for more tips.
5. Add an Update for Marketing
Include a personal note in your card, perhaps thanking them for their time in the past.
If you're feeling bold (what do you have to lose?) include a short, 1 to 3 sentence update on what you've been doing since you last were in contact. The update should contain only "highlights" of the NEW news in your working life and qualifications – contract/volunteer work, education/certifications, publications, and so on — with a very brief reminder (if needed) of your basic qualifications.
You may also want to close with a sentence about getting together for coffee, a drink after work, or whatever is appropriate. Then, follow-up by phone.
BONUS: "Lesser" Holidays = MORE Differentiation!
Your card won't be competing with all the other holiday cards if you pick one of the holidays where sending holiday cards are not a tradition. Ground Hog Day, Lincoln's birthday, and St. Patrick's Day are some good winter holidays, and you can usually find appropriate greeting cards for those days.
Check out the greeting card section of your grocery store next time you do the grocery shopping. You might be surprised at the "holidays" you find. Take advantage of them!
Career Coach Observations
Dr. Jan Cannon, author and founder of the Cannon Career Center, recommends the holidays as an excellent time to job hunt because:
Many companies have their budgets for the new year and are recruiting for people to start work in January. So, looking in January is looking too late for jobs at these companies.
People are generally in a "holiday mood" during this time, even though shopping, vacations, and holiday party schedules may make them more elusive.
Fewer job seekers try to find jobs during this period, so competition is not as intense, and you will have an easier time standing out from the crowd NOW.
Holiday events are good networking opportunities.
Recruiter Perspective
Sandra A. MacKay, a Boston-area consulting recruiter, agrees with Dr. Cannon.
Sandra observed that a "significant amount of hiring takes place in last quarter of the year." For example, she was engaged by one client company on September 29 with a goal of filling as many job openings as possible before the end of the year. This is typical of many recruiters and HR staffs during this time of year.
In addition, Sandra recommends continuing your job search, as vigorously as you can during the holiday season, so that you are well-positioned when the traditional January 2nd job market boom begins (and everyone else begins or re-starts their job search).
Bottom Line
Don't take the holidays "off." Stay focused on your job search, and you'll land that next great job while everyone else is shopping or not paying attention!
More Articles About Holiday Job Search:
More Holiday Job Search Tips
Check out our $0.99 Kindle book, New Year, New Job! Or grab the FREE PDF version. This ebook contains 100+ tips from Job-Hunt's Experts, networking and job search tips that will help you all year around, and you don't need a Kindle to read it.
---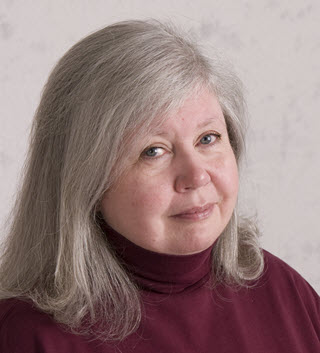 About the author…
Online job search expert Susan P. Joyce has been observing the online job search world and teaching online job search skills since 1995. A veteran of the United States Marine Corps and a recent Visiting Scholar at the MIT Sloan School of Management, Susan is a two-time layoff "graduate" who has worked in human resources at Harvard University and in a compensation consulting firm. Since 1998, Susan has been editor and publisher of Job-Hunt.org. Follow Susan on Twitter at @jobhuntorg and on Facebook, LinkedIn.
More about this author…