Let's start with the understanding that if you're job-hunting, you need to have a robust LinkedIn Profile.
Recruiters, other hiring professionals, and people in general who can help you meet your career goals are using LinkedIn to find and assess candidates like you.
LinkedIn is an extremely important social networking site for career, job search, and business-building.
Those who take the time to learn how to use LinkedIn wisely will have the competitive advantage over those who have an anemic Profile and don't do much of anything on LinkedIn.
I've written more fully about using LinkedIn to communicate your brand, once you've completed your Profile, in my article, The Absolute Best Practices for Building Your Personal Brand with LinkedIn.
But, let's drill down on some LinkedIn Profile personal branding basics as you're writing your Profile content and building out your Profile.
Key Elements of Effective Personal Branding for Your LinkedIn Profile
Focus on these parts of LinkedIn to strengthen your personal brand.
  1.) Build your LinkedIn network to 500+ connections  
Why is it so important to reach and surpass that number?
LinkedIn says that Profiles with at least 500 connections land higher in search results for relevant keywords. [More about keywords in #3 below.]
Executives tell me all the time that they're hesitant to connect with people they don't know. Sometimes they're concerned that invitations may be from marketers, scammers, people trying to sell them something, or other nefarious people.
There's an easy fix for that. They'll show their true colors quickly. If you realize you've made a mistake in accepting someone's invitation, you can easily remove them from your full list of connections. They won't be notified that you've done this.
Another important reason that a large number of connections is a good thing:
The more people you're connected with, the more people who may be able to help you meet your career goals… and the more people who will be learning about your personal brand and unique value proposition.
And, once you get busy on LinkedIn – sharing updates, publishing articles, using LinkedIn Groups, etc. – more connections means more people you and your personal brand are staying top-of-mind with.
  2.) Include an expressive, engaging Profile headshot  
People assessing you through your LinkedIn Profile will connect better with your brand-reinforcing content if it's associated with a face. Think about when you look at other people's LinkedIn Profiles. Don't you feel more like you "know" someone, if their Profile has a good picture of them?
Some people hesitate having a photo on their Profile because they worry about discrimination for things like age, weight, ethnic background, appearance, etc. Discrimination definitely exists, and I'm sure people miss out on chances because of the way they come across in their Profile headshots.
But here's something they may not have considered: NOT having a photo can cause them to miss out on chances, too.
Having NO photo may lead people further down the discrimination path, wondering what you're trying to hide.
Controversy persists about how important Profile photos are, and if you must have one, and the discussion among job seekers continues on a blog post of mine first published in 2011, Does My LinkedIn Profile Really Need a Photo?
Job seekers are still posting impassioned comments regularly about their experiences with discrimination based on their photos. Many have decided it's better for them NOT to have a photo. One person said:
"There have been a number of studies in the academic literature which indicate that attractiveness is a factor in the outcome of hiring decisions. Hence, if you are an attractive individual, then by all means you should include a photo on your LinkedIn Profile.
If you are not attractive (as in my case), don't do it. As this article points out, you might be passed up by not having one, but it is equally as likely (and maybe even more so) that you will be passed by if you do have a photo, as you will be deemed less appealing due to physical attractiveness."
Although everyone needs to decide for themselves about whether or not to include a photo, here's another thing to consider:
According to LinkedIn: "Simply having a profile photo results in up to 21x more profile views and 9x more connection requests."
  3.) Keywords, keywords, keywords  
You may be sick of hearing about how important keywords are on your LinkedIn Profile, but it can never be overstated.
Keywords typically represent your areas of expertise or "hard skills."
Keywords are how recruiters and hiring professionals will find you on LinkedIn, unless they already have your name. They type relevant keywords into a LinkedIn search, based on what they're looking for in candidates.
Profiles that contain enough of those keywords typically land higher in their search results, especially if that keyword density is backed by the member having 500+ connections.
Through your target company and industry research, you'll identify the right keywords for you to use in your Profile.
Pay attention to choosing your most important keywords for the Profile sections where SEO (Search Engine Optimization) plays the biggest role – Profile headline, Summary, Skills & Endorsements.
Keep in mind that you should have plenty of content in each applicable section of your LinkedIn Profile. The more content sitting there, supporting your personal brand, the more of those all-important relevant keywords are likely to be present.
Beyond the Summary and Experience sections, check out all the other available Profile sections where you might be able to insert more keyword-rich content that supports you, your brand, and your value to your target employers.
A word of caution: Avoid over-using keywords so that your Profile becomes, in effect, merely a list of your hard skills. That will make for a very dull Profile.
For more about keywords in LinkedIn, read The Top 25 Keywords for Your Job Search and Improve Your Ranking in LinkedIn Searches in 10 Steps.
  4.) Keep the content well-written, and free of typos and grammatical errors  
Want to tarnish your brand right off the bat? Present yourself and your qualifications in a LinkedIn Profile that is poorly written and contains typos, misspellings and/or grammatical errors.
As I noted in my article, How to Avoid 3 Serious LinkedIn Personal Branding Mistakes —
"Such errors will make you look bad as a candidate – unprofessional, lazy for not bothering to proofread, and/or lacking strong written communications skill.
But that's not all. These errors can negatively impact your Profile's SEO, especially when they show up towards the top of your Profile, where SEO is more important."
Many times I've seen typos in job seekers' LinkedIn headlines, such as "Manger" for "Manager", or "Adminstration" for "Administration".
Your Profile headline is one of the first things people see on your Profile, and it follows you everywhere on LinkedIn – when you post an update, or publish an article, or comment on someone else's update, etc.
If you're adding new content to your Profile, run the content through a Word document first and use spellcheck. But don't rely entirely on spellcheck. Carefully proofread yourself and have a few others proofread it . . . before you post it to your Profile.
  5.) Create an About section (formerly the Summary) with personality  
As noted in #3 above, keywords are essential, but don't neglect your so-called "soft" skills – your personal qualities and attributes that you and others rely on you for.
To generate chemistry for your candidacy, work on balancing and syncing your hard skills (or relevant keywords) with some personality. This goes to the heart of personal branding.
The About section (formerly known as the Summary) sits towards the top of your LinkedIn Profile, so it's likely to be seen immediately by people, when they first lay eyes on your Profile.
Entice them at that first glance to want to read your About section, and hopefully continue on down the web page to read your entire Profile. Make it an interesting read.
Don't be afraid to get your personality in there. People will connect with the content (and you) better if they get a sense of how you operate, what you're passionate about, how you lead people, how you've accomplished things that benefitted your employers.
For instance, instead of noting in your summary that you "improved processes," provide a specific example of how you accomplished this. Developing Challenge – Actions – Results (C-A-R) stories will help you do this.
As I noted in my article, Make Your LinkedIn Summary Dazzle with Personal Branding —
"Uncover your brand story by asking yourself questions like these:
What makes me passionate about the work I do, and the work I will do for future employers?
How have I been able to overcome challenges, fix problems and make improvements that resulted in great benefits to my employers?
What combination of strengths and skills do I have that no one else does?
What ROI (Return on Investment) do I have that makes me the best hiring choice?
What makes me a good leader?
How have I engaged and motivated my people to top performance?"
The Bottom Line:
Elevate your LinkedIn Profile above others competing for jobs with your target employers. Lean on your personal brand as you:
Build your LinkedIn network with potential brand ambassadors,
Choose a Profile photo that engages people (if you do include a photo),
Identify the right keywords to include in your Profile,
Carefully proofread the content for misspellings, typos, errors and/or misleading information, and
Make your About section (formerly Summary) sizzle.
More About LinkedIn for Personal Branding
---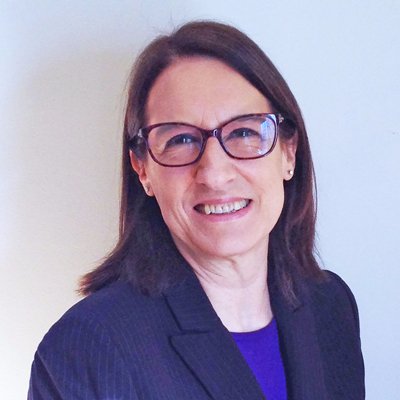 About the author…
Meg Guiseppi, Job-Hunt's Personal Branding Expert and 20+ year careers industry veteran, has earned 10 certifications, including Reach Certified Personal Branding Strategist, Reach Social Branding Analyst – LinkedIn Profile Strategist, and Certified Executive Resume Master. Meg is the author of "23 Ways You Sabotage Your Executive Job Search and How Your Brand Will Help You Land." Connect with Meg at ExecutiveCareerBrand.com for c-suite personal branding and executive job search help and on Twitter (@MegGuiseppi). And, you may also download Meg's free ebook – Job-Hunt Guide to Smart Personal Branding with LinkedIn.
More about this author…