"Posting an update" and "updating your LinkedIn Profile" are two distinct things to do, and both can strengthen and support your personal brand when done smartly:
"Updating your LinkedIn Profile" means editing or changing the content in the various sections of your LinkedIn Profile – Headline, Summary, Experience, Education, etc.
Currently (winter, 2020), you update (or change) the content in your LinkedIn Profile by clicking on "Me" in the menu along the very top of your Profile, and then clicking on "View Profile." You can then access the various Profile sections to make edits and/or changes.
"Posting an update" means sharing something of interest about you, your field, or others in your LinkedIn updates feed.
Your update feed is visible in the center column of the "Home" page of your Profile, each time you log into your LinkedIn account.
As of this writing, you post an update by typing in the block that appears at the very top of the center column (shown below).
This activity may also be called "sharing an update," "an activity update," and "updating your status," among other things.
Click on "Start a post" to begin typing news or other information to share with your LinkedIn network. LinkedIn also offers you the ability to share a photo (or other image), share a video, or upload a document to LinkedIn, depending on which of the left 3 icons in the image above.
If you click on the "Write an article on LinkedIn" link, a LinkedIn blog form page will open, allowing you to add an article to your Profile.
[Please note that LinkedIn continuously changes and rearranges functionality and features to improve the user experience, and they don't roll out those changes to everyone at once. You may need to look around a bit to accomplish the tips I'm offering here.]
How Posting Updates to Your LinkedIn Activity Feed Amplifies Your Personal Brand
In a LinkedIn Pulse article, Hannah Morgan, Job-Hunt's Social Media Job Search Expert, suggests that job seekers who post an update build engagement exponentially and are much more likely to be contacted by recruiters.
This makes sense because each update you post helps keep you top of mind with all kinds of people, including recruiters.
In her article, Hannah provides some excellent suggestions for posting an update, including:
Share Industry Insights
Share News About Target Companies
Post Job-Related Tips/Hacks
Ask Questions
Share Quotes, Infographics, Images, and Videos
Share Humorous Business/Work-Appropriate Cartoons
Share the Status Updates from Your Network
[More suggestions for updates to post in my article, Keep Your Personal Brand Top-of-Mind with LinkedIn Updates.]
4 Things You Should Do to Make Your Updates More Impactful
To make these suggestions work even better, pump them up by doing the following:
  1. Tag other LinkedIn members.  
Mention and tag influencers and/or people in your network in the update information you post. Tag people by typing the "@" symbol and then their name. A drop-down menu will automatically appear from which you can select that person. Their name will then be hyperlinked within the update, so people can click on and view their Profiles.
The benefit here is that these people will be notified that you've mentioned them. They are very likely to "like," "comment," or "share" your update, which builds personal brand evangelism and visibility for you. Additionally, you'll be building brand evangelism for them. Everybody wins.
  2. Add relevant hashtags.  
People search LinkedIn using relevant keywords and phrases to find people like you. When these hashtags appear in your updates feed, people who can help you with your career goals are more likely to find those updates and take a look at your LinkedIn Profile. More views of your Profile will boost your chances of being contacted by recruiters and hiring managers at your target companies.
[More in my article, Promote Your Personal Brand on LinkedIn with Hashtags.]
  3. Control who sees your updates.  
You'll probably want the greatest number of people to see your updates, so you should open the distribution as wide as LinkedIn allows.
Once you start typing in an update box, a drop-down menu next to "Post Settings" will appear at the bottom of the box. Options include "Public," "Public + Twitter," and "Connections."
Selecting "Public" gives your update the most exposure because, as LinkedIn Help says, your post may appear on:
The homepages of your 1st-degree connections.
The homepages of your 2nd- or 3rd-degree connections if re-shared, commented upon, or liked by your 1st-degree connections.
Content search results for topics you've posted.
Search results for hashtags you've used in posts.
Your own Recent Activity page.
Your public Profile, which is also visible to people who are not signed in to LinkedIn.
Other sites off LinkedIn. This means that even people who are not signed in to LinkedIn can see your post.
Your followers' feeds, who may not be connected to you.
In most cases, the Public option is the best choice.
  4. Optimize Your LinkedIn Profile Headline  
When you hit "View Profile" under "Me" in the menu at the top of your Profile, you'll see your headline directly below your photo and name, at the top of your LinkedIn Profile.
This headline follows you everywhere on LinkedIn in a thumbprint (along with your photo and name). This means that people will notice your headline whenever you post an update.
They'll get an immediate indication of your personal brand and value proposition… if you have optimized your headline.
If you do nothing to your headline, LinkedIn will put your most recent job title there. You can improve upon that by editing the default title to contain the relevant keywords and phrases that best represent the value you offer, and that will be most searched by recruiters and hiring managers at your target companies.
[More in my article, Personal Branding: SEO for Your LinkedIn Headline.]
How Updating Your Linkedin Profile Content Builds And Supports Your Personal Brand
First, take a look at what is in each section of your LinkedIn Profile right now.
Does the content accurately reflect who you are, what you have to offer, and why your target employers need you?
Is your personal brand and unique value proposition abundantly evident?
If you answered "No" to either or both of these questions, and you are in a job search, take time to work on building out your LinkedIn Profile with content that will support your brand and attract your target employers.
Remember this:
More content in your Profile = more relevant keywords = better visibility and credibility for you as a candidate.
Beyond populating each applicable LinkedIn Profile section with as much relevant content as possible, it's a good idea to get into the habit of revisiting your LinkedIn Profile content once a year to edit, change and update.
Update your Profile content when:
You land a new job.
You get a promotion.
You gain new skills or areas of expertise.
You become proactive in job search.
Your job title and/or responsibilities change.
You complete a training or certification program.
Your career focus shifts.
You receive some reccognition from your employer or a professional organization, like "employee of the month" or "top salesperson."
Even if none of the above is happening, and everything is status quo with your career, you may find that you can improve your Personal Search Engine Optimization by adding different relevant keywords to the content in your Profile.
[More in The Top 25 Keywords for Your Job Search.]
An Important Precaution About Updating Your LinkedIn Profile Content
LinkedIn says it may take up to 12 hours for the change(s) you make to land in your feed and, thus, be shared with your network.
  Updating Your LinkedIn Profile When Employed…  
Sometimes LinkedIn is too helpful, particularly if you don't want your boss to ask you why you added new content to your LinkedIn Profile. If you're in a "stealth job search," the last thing you want to do is alert your current employer to the fact that you're looking. So, take precautions to keep people from noticing that you're working on your Profile content, a telltale sign that you may be looking for a new job.
Even so, you can put some safeguards in place by making some changes to your Profile privacy settings, BEFORE you make any changes to the content in your Profile.
Click on "Me" in the menu at the very top of your LinkedIn Profile.
Click on "Settings & Privacy."
Click on "Privacy."
Scroll down and click on "Sharing Profile edits." When you are asked "Do you want to share your Profile changes with your network," choose "No."
No matter what you do, some people may notice that things have changed on your Profile, especially if you suddenly have plenty of content there from one day to the next. So, make those changes slowly, starting with the bottom of your Profile. [More in 3 Ways to Update Your LinkedIn Profile Unobtrusively and Managing Your LinkedIn Settings for a Stealth Job Search.]
  Updating Your LinkedIn Profile When Un-employed…  
If, on the other hand, you are actively job-hunting and you want your network to know about the changes you're making to your Profile, move the Yes/No toggle noted above to "Yes."
The Bottom Line
Stay informed about how to do both LinkedIn updates and Profile updates, because things change in an instant on LinkedIn. Post updates regularly to stay top of mind with people and promote your personal brand. Update the content in your Profile at least once a year, to keep it on brand.
---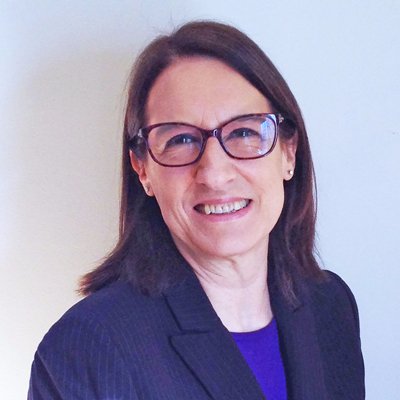 About the author…
Meg Guiseppi, Job-Hunt's Personal Branding Expert and 20+ year careers industry veteran, has earned 10 certifications, including Reach Certified Personal Branding Strategist, Reach Social Branding Analyst – LinkedIn Profile Strategist, and Certified Executive Resume Master. Meg is the author of "23 Ways You Sabotage Your Executive Job Search and How Your Brand Will Help You Land." Connect with Meg at ExecutiveCareerBrand.com for c-suite personal branding and executive job search help and on Twitter (@MegGuiseppi). And, you may also download Meg's free ebook – Job-Hunt Guide to Smart Personal Branding with LinkedIn.
More about this author…