Part of the drill for successful job search is building online presence and brand evangelism, expanding your network, and staying top-of-mind with people who can help you meet your career goals.
Regularly posting comments online is a powerful, and fairly quick and easy, way to do this. You probably won't be writing more than a paragraph or two, at most.
Once again LinkedIn comes to the rescue by offering several ways and places to post your comments on relevant topics.
A word of caution: NEVER post snarky comments on LinkedIn, or anywhere else. Ranting and railing against people reflects badly on you, and marks you as an undesirable candidate. Always be respectful and professional in any of the content you share with people.
How and Where to Share Your Comments on LinkedIn
Here are 3 places on LinkedIn to express your personal brand and reinforce your subject matter expertise by commenting:
1. LinkedIn Group Discussions
Haven't gotten involved much with Groups? If you're actively job hunting, now's the time. You can join up to 100 of them.
Active involvement with LinkedIn Groups is a terrific way to rub elbows with and communicate your brand directly to key decision makers at your target companies or organizations.
Search the thousands of Groups on LinkedIn to identify relevant ones to join. One good tip is to look at the LinkedIn profiles of people with job titles similar to yours to see which Groups they belong to. Also check out which Groups people who work at your target companies belong to.
Along with starting new Group discussions, commit to regularly posting comments to existing relevant discussions. Choose topics that will allow you to position yourself as an industry thought leader and subject matter expert, and demonstrate the value you offer.
[For more information, read Growing Your Personal Brand with LinkedIn Groups, 6 Great Benefits of LinkedIn Groups, and How to Be a Successful LinkedIn Groupie.]
2. LinkedIn Pulse Articles
You may not be aware that LinkedIn allows members to publish articles on its Pulse platform. In essence, this is blogging without the hassles of maintaining your own blog. More about this in my post, Build Your Personal Brand by Blogging on LinkedIn.
Lots of people on LinkedIn have lots to say, providing you plenty of opportunity to find relevant articles, on a variety of topics, where you can post compelling comments that drive the conversation and support your thought leadership.
How do you find Pulse articles to comment on?
You can look for "influencers" and find Pulse articles of interest to you. If you "follow" these people, LinkedIn will notify you that they've published a new Pulse article. When you see a good one, write, and post a comment.
When you're in job search mode, you should be connecting on LinkedIn with people at various professional levels who work at the companies you're targeting. Check out their LinkedIn profiles, and you'll see towards the top of their profiles the Pulse articles they've published. Again, "following" these people prompts LinkedIn to notify you when they publish articles.
Following the above suggestion, check out the profiles of others in your LinkedIn network to see if they've published Pulse articles. Add your comments as appropriate.
3. LinkedIn Network Updates
This is another feature you may not be using. You'll find this section on your profile "Home" page. Just below your name and photo, look for the "Share an update" button.
Please note that network updates are different from updating your profile with new content.
As with LinkedIn Group and Pulse comments, post network updates on things that will reinforce your brand and value to your target employers.
Here are some ideas that will make strong network updates:
An online article, blog post, or white paper you've published
An event or seminar you're presenting, or have presented
A new project you're working on, or just completed
A promotion, transfer or new assignment
A relevant article you've read (include a link to it and an introductory comment)
A comment you've made on a relevant blog that demonstrates your subject matter expertise
Professional development, training or new certification
A significant accomplishment or contribution to your company
Activities with your networks or LinkedIn Groups
An important seminar or event you'll be attending or have attended
A community project you're working on
Keep the tone and information on-brand and professional. This is not the place to tell people about personal pursuits, like the great lunch you had or the vacation you just returned from.
You can see your Updates by clicking on the "Profile" link in the black menu bar at the top of most LinkedIn pages and selecting "Your Updates" from the drop-down menu. Get into a routine of posting updates once a week, or at least a few times a month.
Of course, if you're in a confidential job search, don't post anything here even hinting that you're looking for a new job.
[For more information, read 3 Benefits of LinkedIn Status Updates for Your Job Search and How to Leverage LinkedIn Status Updates for Your Job Search.]
Bottom Line
Include a little time in your job search schedule to post comments regularly on LinkedIn in some, if not all, of the 3 places I've noted. You may be surprised by the valuable connections this will help you make, leading to landing a new job.
---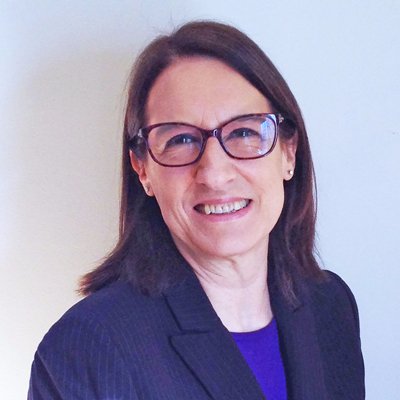 About the author…
Meg Guiseppi, Job-Hunt's Personal Branding Expert and 20+ year careers industry veteran, has earned 10 certifications, including Reach Certified Personal Branding Strategist, Reach Social Branding Analyst – LinkedIn Profile Strategist, and Certified Executive Resume Master. Meg is the author of "23 Ways You Sabotage Your Executive Job Search and How Your Brand Will Help You Land." Connect with Meg at ExecutiveCareerBrand.com for c-suite personal branding and executive job search help and on Twitter (@MegGuiseppi). And, you may also download Meg's free ebook – Job-Hunt Guide to Smart Personal Branding with LinkedIn.
More about this author…