LinkedIn is the place to be, and be seen, when you're job-hunting, building your personal brand, and managing your career or business.
Savvy job seekers are already there, leveraging all that the site has to offer – networking, blogging, researching, building brand evangelism . . . and staying top-of-mind with people who can lead them to job opportunities.
You need to be doing the same things, just to keep pace with job seekers competing for jobs with the employers you want to work for.
Having a strong LinkedIn profile and presence indicates that you're social media savvy and up-to-date with the digital age. NOT having a strong LinkedIn profile can actually be detrimental to your job search.
An understanding of how to use LinkedIn – and a solid strategy – is needed for anyone who wants to optimize the value of this most important professional social networking tool.
Why You Need This FREE LinkedIn eBook
If you're not actively job-hunting, you don't think any of this matters to you right now. Well, it does matter… very much.
Which scenario describes you?
You already have a good LinkedIn profile and you use the site regularly, but you can still benefit from some insider tips on improving your profile and LinkedIn usage.
You have a minimal, anemic LinkedIn profile and rarely visit the site, because you're not aware of how important LinkedIn is, or you don't think you need it.
You have no LinkedIn profile, therefore no presence at all on LinkedIn.
If you're not on LinkedIn — with the best possible profile content and proactive usage for you — you may be invisible to the very people who can help you meet your job search and career goals.
Start HERE! Whether you're already on LinkedIn, an occasional user, or about to dive in for the first time, this ebook will help you improve your personal brand and your visibillity to your target audience.
How This LinkedIn eBook Will Help You
My easy-to-read, FREE ebook will help you leverage LinkedIn very effectively, and I've just updated it! Just click on the title below (or the book cover above) to download.
In my ebook, you'll learn:
Why LinkedIn is a job search must — for one thing, it's the #1 place employers and executive recruiters source candidates like you.
How to write the right kind of content for your LinkedIn profile. You'll start by defining your personal brand, and then write compelling content that will resonate with your target employers.
How to build out and brand your LinkedIn profile using these sections — Professional Headline, Summary, Articles & Activities, Experience, Education, Skills & Endorsements, Recommendations
Why keywords are important and how to incorporate them into your LinkedIn profile.
And, once you complete your profile — fully populating all applicable profile sections with keyword-rich and brand-reinforcing content — my ebook will help you:
Understand why LinkedIn Groups are important, and how to choose the right ones and use them wisely.
Position the content to your best advantage "above the fold", or high on the web page, where humans and search engines pay the most attention.
Leverage Search Engine Optimization (SEO) to boost the number of profile views you see. The more views you get, the more potential leads you may receive.
Use LinkedIn to research your industry and target employers. When you know how you can help them with their current pressing needs, you'll have a better handle on how to position yourself in your LinkedIn profile content to attract them.
Keep your job search undercover, as you use LinkedIn. Although there's no guarantee that you can keep your search entirely under wraps, there are ways you can minimize that risk.
Here's just one juicy tip you'll find in the ebook about using LinkedIn for research and market intelligence:
Look at the profiles of employees of your target employers. Connect with them, and scan their profiles for market intelligence and relevant keywords to boost your personal SEO.
It won't take long to read the ebook, but you'll find yourself going back to it again and again, as you build out your LinkedIn profile, design a manageable strategy to use LinkedIn, and network your way into a new job.
And you won't need to provide your email address to download the ebook. No one will put you on an emailing list. Just click on the link above, or the ebook cover above, and there you'll have it. Easy!
To your job search and career success!
---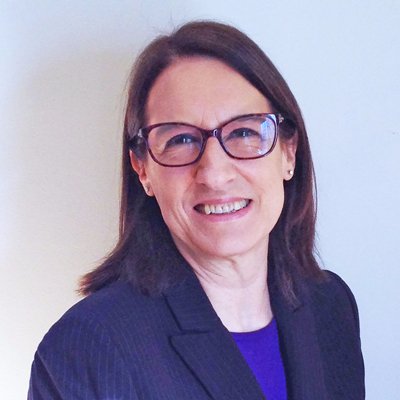 About the author…
Meg Guiseppi, Job-Hunt's Personal Branding Expert and 20+ year careers industry veteran, has earned 10 certifications, including Reach Certified Personal Branding Strategist, Reach Social Branding Analyst – LinkedIn Profile Strategist, and Certified Executive Resume Master. Meg is the author of "23 Ways You Sabotage Your Executive Job Search and How Your Brand Will Help You Land." Connect with Meg at ExecutiveCareerBrand.com for c-suite personal branding and executive job search help and on Twitter (@MegGuiseppi). And, you may also download Meg's free ebook – Job-Hunt Guide to Smart Personal Branding with LinkedIn.
More about this author…