This new kind of resume helps you focus on what makes you unique — a resume "branded" specifically for you.
"Brands"
Remember Nike's classic corporate brand "Just do it" and Maxwell House's "Good to the last drop"? They created a succinct statement to differentiate them from their competition.
Branding positions and markets people, too. Consider celebrities like Donald Trump, Madonna, and Oprah Winfrey, whose names are extremely strong personal brands. Their names communicate a clear message about who they are, what they represent, and what makes them unique.
Personal branding can also greatly benefit job seekers by distinguishing them from the competition. Just as companies rely on branding, so should savvy job searchers carry and communicate their own personal brand.
Since no two brands – corporate or personal – are the same, your personal brand is as unique as you are. And what makes you unique is what will make you positively stand out in your job search.
Personally-branded resume
The concept of personal branding within résumés is a relatively new strategy, but has already been embraced by many successful job changers, at all professional levels, as a powerful, self-marketing tool. Your résumé is your calling card, or first opportunity to influence a lasting impression of you.
Employment decision-makers typically allow only 10-15 seconds to review a résumé and decide whether to read the entire document.
With such fierce and daunting competition these days for quality jobs, your résumé must immediately capture and hold the attention of those reading it to position you above the competition.
Your résumé should clearly communicate the following:
You meet the qualifications for the job they are trying to fill,
You are a good fit professionally and personally for the company,
You offer a unique combination of personal attributes, pivotal strengths and skill sets,
You have made significant and valuable contributions to past employers,
You are energized and passionate about your work, and
Your value proposition — all the things you offer – will positively impact the company.
A personally branded résumé usually contains a powerful branding statement, but has even stronger impact when the candidate's value proposition is imprinted throughout the résumé.
From the top…
Since the top part of the first page of a résumé introduces the candidate, it should pack a powerful punch to quickly draw in and hold the reader. Consequently, branded résumés rarely, if ever, contain an "objective" statement.
It is much wiser to use that prime space to highlight the value the candidate will bring to the company than to detail what the candidate wants from the company:
   Before: Objective: A challenging and rewarding position that will maximize my experience in sales and marketing.
   After: Top-tier Account Manager driving multi-million dollar profit contributions and successful expansion efforts across vertical markets for some of the world's strongest brands.
Action statements vs. duties or descriptions
Each section of the résumé represents another opportunity to communicate your unique achievements and contributions. Replace time-worn descriptions in the Professional Experience section with strong résumé action statements:
   Before: Responsible for identifying and developing new accounts.
   After: Drove advances in market share and revitalized stalled business by persistently networking and pursuing forgotten market pockets – lost sales / smaller, untapped businesses / prospects overlooked by the competition.
To help you begin developing your unique personal brand and value proposition, consider these questions:
Where do your greatest talents lie? What are the most valuable personal attributes you offer prospective employers?
What makes you stand out in your job? What makes you better at what you do than others doing the same job?
What is your passion at work? What jazzes you and makes you anxious to get to work each day?
What accomplishments on the job make you most proud and were the most beneficial to the company?
The pay-off
Compared to traditional résumés, investing a little more time and effort to develop a personally branded résumé can reap the following rewards:
Be better prepared for interviewing and the entire job search process,
Gain the competitive advantage over other job candidates,
Be pre-qualified by decision-makers as a good fit for their company,
Have shorter job searches with more quality interviews,
Receive better job offers with higher starting salaries.
If you are just beginning to consider a career move or you are getting little or no response when you send out your current résumé, it may be time to re-visit your résumé, re-think your personal marketing strategies and jumpstart your job search. A personally branded résumé can mean the difference between landing just another job and landing a dream job at the salary you deserve.
---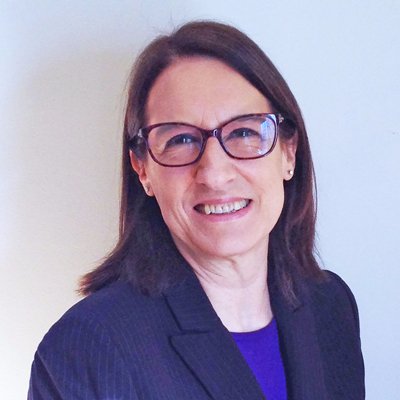 About the author…
Meg Guiseppi, Job-Hunt's Personal Branding Expert and 20+ year careers industry veteran, has earned 10 certifications, including Reach Certified Personal Branding Strategist, Reach Social Branding Analyst – LinkedIn Profile Strategist, and Certified Executive Resume Master. Meg is the author of "23 Ways You Sabotage Your Executive Job Search and How Your Brand Will Help You Land." Connect with Meg at ExecutiveCareerBrand.com for c-suite personal branding and executive job search help and on Twitter (@MegGuiseppi). And, you may also download Meg's free ebook – Job-Hunt Guide to Smart Personal Branding with LinkedIn.
More about this author…