Your personal brand is a vivid indication of the best you have to offer – the performance, contributions, and value your next employer can expect from you.
The brand you communicate marks your career reputation and is in some respects a promise. When you carry a personal brand, your unique promise of value precedes you and has far-reaching effects throughout your job search.
Branding in resumes influences hiring decision-makers reviewing them to consider the candidate and can compel them to feel they must meet that person. The best way to land your next great career opportunity or advance your current career track is through personal branding.
Personal branding is still relatively cutting-edge – most job seekers haven't taken advantage of it yet. Tap into it before it mainstreams and you can tremendously impact your job search.
Personal/Career Branding is the "great differentiator" in job search.
Successful job search is all about differentiation. When you clearly stand apart and above others competing for the same jobs, you generate interest and are much more likely to land interviews. Personal branding makes this happen.
Showcasing your personal brand attributes in your resume – your vitality, unique value, strength of character, and passions about your work – creates chemistry with the reader and can pre-qualify you as a viable candidate who will add value and fit their corporate culture.
Interviewing and the entire hiring process cost money. When hiring decision-makers make the right choices, they save their companies money. Your branded resume helps them quickly evaluate you and essentially makes it easier for them to determine whether to select you for interviewing. During interviews, reinforce and support your brand. Be prepared with branded "stories" about contributions you made to past employers and practice ways to interject them into the conversation.
Craft a compelling career brand statement.
No one else can claim the exact same brand as you. It is as unique as you are. Dig deep and start formulating all the qualities that differentiate you from others doing the same kind of work. Ask your peers and co-workers to give you feedback about your performance and strengths. A measure of your brand is what the people who work with you have to say about you. Consider their input when building your brand.
Stand-alone brand statements are the very latest trend in resume writing. The tone of your brand statement should authentically echo your own voice and true character while aligning with your profession. Here is an example of part of a resume branding statement for a management executive:
Career Brand – An influencer, innovator, and team-builder, I amplify business in quantum leaps by identifying and exploiting strategic points of leverage; creating strategies to capitalize on emerging market opportunities; and translating complex concepts into actionable client-driven solutions. To sharpen teamwork, I enroll people in a common vision for individual, team, and client success. I turn things upside down and around to create strategies that capture market share – and propel triple-digit advances in growth.
You may not be comfortable with a stand-alone brand statement, or it may not be appropriate for your profession or situation. You can still differentiate yourself and gain the benefits of branding by identifying your key brand attributes and weaving them throughout your resume and cover letters.
Personal branding is not just for executive job search.
Branding is an executive-level strategy that works for professionals at all levels, no matter what kinds of positions you're seeking. Take advantage of this powerful way to differentiate yourself that executives have been using for years. Personal branding generates interest and opens doors.
---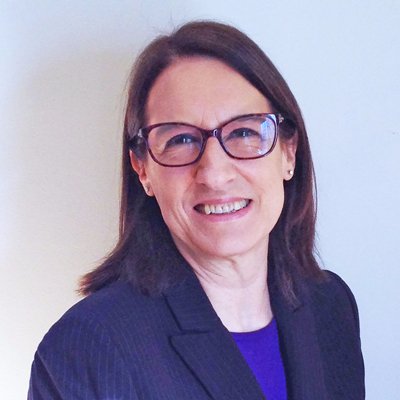 About the author…
Meg Guiseppi, Job-Hunt's Personal Branding Expert and 20+ year careers industry veteran, has earned 10 certifications, including Reach Certified Personal Branding Strategist, Reach Social Branding Analyst – LinkedIn Profile Strategist, and Certified Executive Resume Master. Meg is the author of "23 Ways You Sabotage Your Executive Job Search and How Your Brand Will Help You Land." Connect with Meg at ExecutiveCareerBrand.com for c-suite personal branding and executive job search help and on Twitter (@MegGuiseppi). And, you may also download Meg's free ebook – Job-Hunt Guide to Smart Personal Branding with LinkedIn.
More about this author…