Personal branding for job search is a method to differentiate the good-fit qualities and value you offer your target employers over those competing against you.
By aligning your key areas of expertise, driving strengths, passions, and relevant personal attributes with your target employers current needs, your brand makes you stand out from the crowd.
Personal Branding for Executives
Executive branding encompasses personal and business attributes, and zeroes in on your leadership qualities that drive high-performing teams to deliver (or over-deliver) on goals, increase profitability, boost productivity, decrease expense, etc.
When preparing for executive job search, your mission is to create content for various purposes, and build an executive brand communications plan that reinforces your unique promise of value to your target employers, across diverse channels online and off-line.
Here's how to pull it all together. You'll find articles listed on the right with more information about the topics below.
Build Executive Brand Content From the Inside Out
Step one in executive brand-building is doing the time-consuming back-end work of digging deep internally and externally:
Research target companies
Once you've made a list of employers that interest you, learn all you can about them.
Identify relevant keywords
You'll use these throughout all the content you write.
Complete personal branding exercises
Define the personal and business attributes that make you a successful leader.
Get feedback from others about the value you offer
Both at work and in your personal life, learn what others see and value about you. The true measure of your brand is the perception of you held by the external world. Annual performance reviews are a great resource.
Build out your career history
For each job, detail your scope of responsibilities and key areas of expertise (using the relevant keywords you've uncovered) that align with target employers' current needs.
Complete the Challenge-Actions-Results (C-A-Rs) exercise
Detail your top contributions to past employers (with metrics whenever possible) that will resonate with target employers.
Now you're ready to write the content for your executive brand communications plan.
Executive Brand Essential Content
Just to keep pace with your executive job seeking competitors, you'll need to create content for these 6 forms of job search communications:
1. Executive brand positioning statement
This is a brief 3-5 line paragraph that links your areas of expertise (using the most relevant keywords you've identified) with your key personal attributes, in content that will resonate with your target employers.
Here's an example of a brand statement for a VP of Global Marketing in Medical Devices:
"Respected for my unflappable temerity, I am a tireless innovator in new product development, strategic planning, marketing, and commercialization. I envision opportunity where others see complexity and thrive when tackling the big projects, making the tough decisions, and catalyzing the team to surpass goals and outdistance competitors. A supportive, consensus-building leader, I value collaboration and guide with confidence, diplomacy, and heart."
[Use my 10-Step Personal Branding Worksheet to help you develop your branding statement.]
2. Executive resume
Include your brand positioning statement (above) in your resume.
3. Executive career biography
Because it's a better storytelling vehicle than your resume, your bio helps those assessing you envision you at work, contributing to the success of the company.
[Read Building Your Career Brand Biography for a good process.]
4. LinkedIn profile
Use both your resume and bio to create this content. Once you build your branded profile, get busy on relevant LinkedIn Groups, starting and participating in discussions where you can showcase your subject matter expertise.
[Read Guide to Personal Branding with LinkedIn more information.]
5. Email signature tagline
Pare down your personal brand statement into a hard-hitting, concise tagline. Here's an example, for the same executive job seeker as above:
"Tireless innovator in new product development, strategic planning, marketing, and commercialization, envisioning opportunity where others see complexity."
[For details, read Personal Branding Using Your Email Signature.]
6. Your elevator pitch, or "Tell me about yourself" response
If you can't tell people exactly what you have to offer and what you want (what type of job in what geographical location and industry) they won't be able to help you reach your career goals. Here's an example elevator pitch using the same job seeker as above:
"I'm a tireless innovator in new product development, strategic planning, marketing, and commercialization for the medical devices industry. I'm seeking a senior-level marketing position in the [geographic location] area. Two of the companies I'm targeting are [name of company] and [name of company]."
With the above items under your belt, you're ready to start networking your way into opportunities at your target companies.
But don't stop there . . .
Other Important Executive Brand Content
There are many high-traffic sites you can leverage to build your brand online. These are places where executive recruiters and hiring decision makers hang out, and search for good-fit candidates. Here are just a few of the best ones:
Facebook
Twitter
Relevant Blogs – Starting and maintaining your own blogsite is the best option but, if that's not a realistic commitment for you, try guest blogging and/or commenting on relevant blogs.
Profiles and activity on Professional Association Websites.
Write book reviews on Amazon, Barnes and Noble, etc. – first create profiles on these sites, to build more relevant search results for "your name".
[For more ways to build your brand online, see 10 Best-Practices for Building Your Online Brand and Your Online Identity.]
Bottom Line
Taking the time to target your job search and define what differentiates you from your job-seeking competitors in the content across your executive brand communications plan will help you focus, and land a best-fit job faster.
---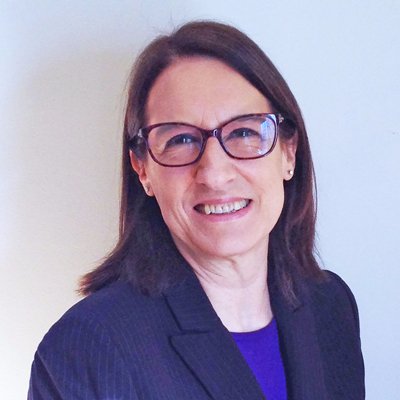 About the author…
Meg Guiseppi, Job-Hunt's Personal Branding Expert and 20+ year careers industry veteran, has earned 10 certifications, including Reach Certified Personal Branding Strategist, Reach Social Branding Analyst – LinkedIn Profile Strategist, and Certified Executive Resume Master. Meg is the author of "23 Ways You Sabotage Your Executive Job Search and How Your Brand Will Help You Land." Connect with Meg at ExecutiveCareerBrand.com for c-suite personal branding and executive job search help and on Twitter (@MegGuiseppi). And, you may also download Meg's free ebook – Job-Hunt Guide to Smart Personal Branding with LinkedIn.
More about this author…