Misconceptions abound about personal branding, and what actually goes into a brand statement.
Your personal brand statement is not an anemic job description stringing together your functional areas of expertise.
Instead, it represents your promise of value to your next employer, and it should generate chemistry
Understand first that we all already have a personal brand or reputation.
Everyone is known for their own unique set of attributes, strengths, and passions that drives them at work and in life. Maybe you haven't thought about the defining characteristics that differentiate you from everyone else?
To put your brand to work for you in your job search, you'll need to pull together all the pieces that make up your value proposition in the marketplace.
A vibrant personal brand statement makes it that much easier for those assessing you to get an indication of whether you will be a good fit for their organization.
Answer These Questions to Help Generate a Personal Brand Statement:
Here are some questions to help prompt you to uncover and craft a crystal clear personal brand message that will resonate with your target audience. They serve as a personal brand statement generator.
Take the time to dig deep when you're working on them:
1. What are you most passionate about? What do you care deeply about?
Think about the activities, interests, situations, and challenges that fascinate or excite you and energize you. Your passions are the things you can't wait to get to each day and feel cheated when you don't get the opportunity to do them. How do your passions converge with what you are best at doing and the value you offer your next company?
2. What are your top 3 or 4 personal attributes – the things that define how you make things happen?
Think about how those around you (at work and elsewhere) describe you. Ask them for feedback about these things. To give you an idea, here are some possible attributes, but don't limit yourself to these:
Collaborative, resourceful, flexible, forward-thinking, risk-taking, connected, visionary, diplomatic, intuitive, precise, enterprising, ethical, genuine, accessible.
3. What are your 3 or 4 greatest strengths or top motivated skills (things you love doing) that have benefitted your companies/employers?
Again, think about what those around you say about you. How do they introduce you to others? Here are some possible areas of strength:
Identifying problems, seeing the details, leading, delegating, performing analysis, fact finding, crunching numbers, anticipating risk, motivating, mentoring, innovating, managing conflict, writing, listening, communicating.
4. What differentiates you from your competition for your next job? What do you have to offer that no one else does?
A client of mine, who is the CEO of a thriving home decor manufacturer and distributor, identified a sense of humor as his top personal brand attribute. He relied on his engaging sense of humor to unify teams, make things happen, and calm fiery situations. He knew this trait was a critical part of his value proposition.
Here's how he and I brought it all together in his personal brand statement:
"A focused and determined business leader, I offer the entrepreneurial stamina and wisdom to drive bottom line growth and lucrative business, inspire employees to peak performance, and cultivate profitable business relationships built on respect, loyalty, and trust. My easy-going sense of humor has been a defining management strategy to bring out the best in everyone, instill pride, and mobilize them to make their company the best in the industry."
The Bottom Line on Creating a Personal Brand Statement:
Your personal brand statement should become part of your online and offline career marketing communications – at the top of your resume or career bio and in your online profiles. And don't forget to brand-charge your email signature by including an abbreviated version as a tagline.
Spend some time uncovering your personal brand. Have the courage to embrace the things that make you unique. What differentiates you from your peers is exactly the message that will hit home with the decision makers you're trying to influence.
More About Finding Your Personal Brand
More About Personal Online Reputation Management
---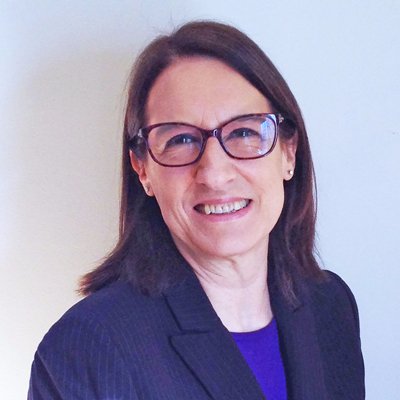 About the author…
Meg Guiseppi, Job-Hunt's Personal Branding Expert and 20+ year careers industry veteran, has earned 10 certifications, including Reach Certified Personal Branding Strategist, Reach Social Branding Analyst – LinkedIn Profile Strategist, and Certified Executive Resume Master. Meg is the author of "23 Ways You Sabotage Your Executive Job Search and How Your Brand Will Help You Land." Connect with Meg at ExecutiveCareerBrand.com for C-suite personal branding and executive job search help and on Twitter (@MegGuiseppi). And, you may also download Meg's free ebook – Job-Hunt Guide to Smart Personal Branding with LinkedIn.
More about this author…