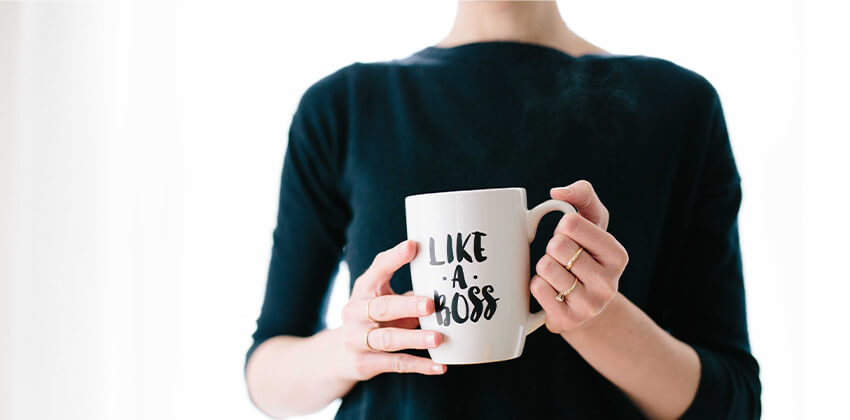 Among the many benefits LinkedIn offers both job seekers and careerists, it is one of the best places to build your personal brand online and differentiate the unique value you offer your target employers.
Don't believe me? Try Googling "your name" right now.
If you have a LinkedIn Profile, your Profile will likely come up as the first search result for "your name" or at least within the first several results.
That is powerful stuff, and just the thing recruiters and hiring professionals are looking for when they Google you to assess your qualifications as a candidate.
If you have NO LinkedIn Profile, you won't have that valuable search result associated with "your name," like so many of your job seeking competitors do — a major disadvantage.
10 Steps to Building a More Powerful Personal Brand with LinkedIn
Here are 10 things you need to do on LinkedIn to build your personal brand, whether you're job hunting or just mindful of career management.
Use your LinkedIn Profile and LinkedIn activities to promote your personal brand.
The first 6 are the things you need to do to make your Profile work passively for you. The last 4 are those you need to do to make LinkedIn work proactively for you.
Many, many job seekers (probably many that you will be competing against) are NOT doing these things. If you do, you'll be that much ahead of the game, and much more likely to be found on LinkedIn and get the right people reaching out to you.
1. Start by targeting specific employers who will be a good mutual fit.
Know which companies and organizations you will build your Profile content and networking efforts around.
Targeting and research will also help you identify the important keywords and keyword phrases you need to use throughout your Profile.
These keywords represent your areas of expertise, or hard skills. They are the words and phrases recruiters and hiring professionals working for your target employers use to search on LinkedIn to source candidates like you.
How do you uncover the right keywords to use?
Research your target employers to identify the skill sets and other qualifications you have that will help them meet specific current needs.
2. Optimize your LinkedIn Profile headline for better SEO (Search Engine Optimization).
The Profile headline is perhaps the most important place for the relevant keywords that support your brand.
Use those keywords that will be searched most by hiring professionals looking for candidates like you.
Don't use this key real estate for fluff like "Results-driven Leader" or things like "Seeking opportunities in ____." Instead, place the latter kind of information in your Profile's About section (formerly, the Summary section).
Leave out fluff like "results-driven" entirely. That kind of phrase does nothing to differentiate you, and very few recruiters search for such a generic term..
This is a headline that will draw people to this job seeker:
Senior IT Compliance, Risk and Security Management Executive – Cybersecurity, Data Loss Prevention, Cloud Computing
Space for your headline is limited to 120 characters and spaces (as many as 100 additional characters available on the mobile app for most members). Use it wisely and to your best advantage.
For more details, read Maximize Your LinkedIn Profile Professional Headline.
3. Add your top skills in the "Skills & Endorsements" section.
Skills & Endorsements are another place on your LinkedIn Profile that factor into SEO. Prioritize by listing your 3 top skills first, because these are highlighted on your Profile.
Over time, you'll see people connected to you endorsing these skills. Your prioritization may be thrown off, as the numbers of endorsements rise. You can go into "edit Profile" to re-order your skills.
Read Secret to Powerful LinkedIn Profile SEO: Leverage Skills & Endorsements for how to leverage this under-estimated but top recruiter search criteria.
4. Write brand-driven, compelling content for each applicable section of your LinkedIn Profile.
Remember that the more good content on your Profile, the more likely it will contain more of the relevant keywords that will support your personal brand… and help you get found.
Assuming you have already worked on defining your personal brand, create content that will position you as a good-fit candidate for your target employers.
Put yourself in their shoes as you answer questions like this, to help you develop Profile content:
What do they need to know about you?
What challenges are they facing that you're uniquely qualified to help them overcome?
How will you help them meet current pressing needs?
What makes you a good culture fit for them?
What super powers (or areas of expertise) of yours will most benefit them?
Spend time writing your About section to showcase more than your hard skills. Generate chemistry for you as a potential employee. Use storytelling to help draw people in.
Check out each possible Profile section and see if you can add at least something to as many of them as possible, even the little-used sections like:
Publications
Certifications
Courses
Projects
Honors & Awards
Patents
Test Scores
Languages
Organizations
Read The 25 Best Keywords for You in Your Job Search for more information on the terms recruiters use to find qualified candidates.
5. Build up your number of connections.
Keep connecting with more people who can help you meet your career goals. The wider your network, the greater potential for people to connect you with job opportunities and help you meet your career goals.
And, LinkedIn says that 500 or more connections will make your Profile land higher in search results, so continue to build your connections to 500 and beyond.
Your connections are one of the key criteria in 12 Steps to Outrank Your Competitors in LinkedIn Search in 2020 (Personal LinkedIn SEO).
6. Use LinkedIn like it's your personal website.
I often recommend that my clients create a personal website with a blog for online branding. But this is not a realistic endeavor for everyone.
The next best thing may be to use LinkedIn to house pretty much everything you'd put on a personal website. For instance:
The About section of your Profile acts as a website's About page.
Project sections on your Profile can be used for special projects, case studies, and additional contributions and achievements that don't fit in the Experience section.
Just like a "Contact" page on a website, LinkedIn allows you to add various contact information at the top of your Profile.
On a website you can add visuals to better attract people to your brand. On your LinkedIn Profile you can add links with images to external documents, photos, sites, videos and presentations.
The ability to blog on a website is a huge bonus, and a terrific way to demonstrate your subject matter expertise. LinkedIn gives you the ability to blog, as you'll read about in #7 below.
Build brand evangelism and keep your personal brand top-of-mind with your network and others on LinkedIn.
7. Make your brand clear by writing and sharing relevant content on LinkedIn.
Blogging is a great way to share your expertise, build community and brand evangelism, and position yourself as a niche expert.
Demonstrate your expertise by writing about the things you know in LinkedIn Pulse.
Your areas of expertise become the topics you should write articles about. These areas of expertise are also the important relevant keywords you'll use throughout your LinkedIn Profile, to help recruiters and other hiring professionals find you.
Share other on-brand content you have created.
If you've published white papers and articles elsewhere online, post them on LinkedIn, too. Just copy and paste each one into a fresh Pulse article page, add an image, add in hashtags before posting, and post the article. Again, these will add relevant keywords to your LinkedIn presence.
For details, read Build Your Personal Brand by Blogging on LinkedIn.
8. Write LinkedIn recommendations for others, and ask them to write recommendations for you.
Recommendations are important. They help people assessing you validate the claims you've made about yourself. When well written, a recommendation tells people why you're someone they should consider.
Maybe the best way to get a really good LinkedIn recommendation is by first writing one for them.
You may not realize this: A recommendation you've written for someone includes a link to your Profile, which many will click on to read about you.
And recommendations that you write and the ones written for you appear in updates for you and for the people you recommended, keeping your brand top of mind with both networks.
It's okay to help people write your recommendation. In fact, it's a good idea to let them know what kinds of information you need to be in the recommendation. You may even suggest that you write the recommendation yourself and send it to them to edit.
Read The 3 Elements of Great LinkedIn Recommendations for more information.
9. Post LinkedIn updates regularly, at least once a week.
A great way to keep your personal brand top-of-mind, sharing updates also helps you demonstrate your subject matter expertise and engage people in discussion.
A tip to make your updates more powerful is to tag subject matter experts and influencers in the updates, and add hashtags.
Read more about this in my article, Strengthen Your Personal Brand by Smartly Sharing LinkedIn Updates and Updating Your LinkedIn Profile.
10. Comment on and "like" other people's LinkedIn updates and Pulse articles.
Chiming in on others' updates and Pulse articles does double duty: If you write something pithy, you'll position yourself as a subject matter expert.
You'll make people (probably those in your network) very happy. They'll appreciate that you took the time to comment on something that's important to them . . . which builds brand evangelism.
Even a simple "like" has benefits, and takes no time at all to accomplish.
The Bottom Line
LinkedIn is probably the most easily available and powerful site for most people to build their personal brand, but people often ignore the importance of creating, managing, and growing their brand using LinkedIn. Be clear and consistent, focused "on message" for your brand, and LinkedIn can make your brand both more powerful and highly visible.
More About LinkedIn and Personal Branding:
---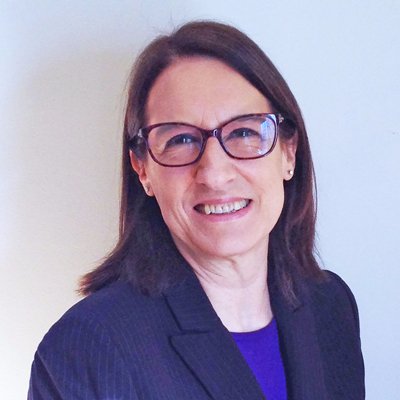 About the author…
Meg Guiseppi, Job-Hunt's Personal Branding Expert and 20+ year careers industry veteran, has earned 10 certifications, including Reach Certified Personal Branding Strategist, Reach Social Branding Analyst – LinkedIn Profile Strategist, and Certified Executive Resume Master. Meg is the author of "23 Ways You Sabotage Your Executive Job Search and How Your Brand Will Help You Land." Connect with Meg at ExecutiveCareerBrand.com for c-suite personal branding and executive job search help and on Twitter (@MegGuiseppi). And, you may also download Meg's free ebook – Job-Hunt Guide to Smart Personal Branding with LinkedIn.
More about this author…