Most, if not all, of us will benefit from the personal brand-building power of LinkedIn for job search, business, and overall career management.
LinkedIn provides all kinds of opportunities to:
Connect and expand our networks.
Communicate our personal brands.
Become more visible to people who may want to hire us or do business with us.
Uncover job and business leads.
Research our target companies and employees.
Demonstrate our subject matter expertise.
And it works extremely well… unless we make the following (and other) missteps.
3 Surprising Ways You May Damage Your Personal Brand with LinkedIn
As described above, LinkedIn is amazingly powerful and helpful, when you pay attention. However, these are the ways MANY members hurt their personal brand with LinkedIn.
  1. Not customizing your LinkedIn Professional Headline with relevant keywords and phrases.  
The right keywords for you are at the core of your Profile's "findability," increasing the visibility of your LinkedIn Profile in LinkedIn's search results.
When you have made your Profile findable, your Profile will be included when people search LinkedIn for candidates like you. Hopefully, they will see your LinkedIn Profile above your competitors and will probably take a look at your Profile before they go to others. This gives you a great advantage.
Your Profile (and therefore YOU) is more visible and findable when you place the right keywords and phrases throughout your Profile in the right ways. This savvy use of keywords and phrases is called Search Engine Optimization (SEO).
LinkedIn allows 220 characters and spaces to fully populate your Professional Headline, a prime SEO location on your Profile.
You may say, "So what. LinkedIn already put a Headline on my Profile, and it looks fine to me."
Here's why you should care, and you should fix that default Headline LinkedIn created for you, based on your current job.
In general, search engines zero in on content that sits higher on any web page, than content that falls towards the bottom of the page. Since your LinkedIn Professional Headline sits at the very top of the web page which is your Profile, the LinkedIn search engine likely pays more attention to it than the content lower in your Profile.
A keyword-rich Headline should push your Profile higher up in search results for the keywords you have put there.
But a robust Headline is not only about SEO. It will also provide human beings with critical information about you and your personal brand the instant they land on your Profile. They won't need to scroll down the page to get a feel for what you have to offer.
Let me give you an example. The first Headline here is the default LinkedIn will put on your Profile, if this is what you've filled in for your current (or most recent) job in the "Experience" section. Compare this with the second one, a customized, keyword-rich version:
Default:  Executive Director of Marketing at XYZ Company
OR
Customized:  Senior Global Marketing & Strategic Communications Director: Brand Identity, Customer Loyalty, Team Performance Building
The second Headline will have a much bigger impact on both the LinkedIn search engine and any human eyeballs that see it.
I strongly urge you to refrain from fluffing up your Headline with words and phrases that won't be searched like "open to new opportunities" or "results-oriented." Stick with the keywords you pulled together in your job search research.
Read more about this in Build Your Personal SEO: The 25 Best Keywords for You in Your Job Search.
  2. Allowing LinkedIn's Resume Assistant for MS Word to copy your Profile's content.  
You may not be aware of this relatively new LinkedIn feature.
Microsoft acquired LinkedIn in 2016 and rolled out Resume Assistant in November 2017, according to LinkedIn Help, to:
"… help get your creative juices flowing by showing personalized insights from LinkedIn, based on the desired role you're interested in."
That's not all it does. Again, according to LinkedIn Help:
"Resume Assistant includes examples of suggested skills and work experience summaries to help you get your next job and connect to economic opportunity. The work experience examples come from public profiles on LinkedIn, and they're based on the roles and industries that you filter for in Resume Assistant."
And that's where the problem is. LinkedIn has made it extremely tempting for those who are not squeamish about plagiarizing to "use" verbatim your and other's Profile content.
Resume Assistant brings the Profiles of people who are like them directly to those using the feature. They no longer have the time-consuming task of searching on LinkedIn to find them.
If they're inclined to copy the content from your Profile (and others):
Suddenly, your personal brand no longer differentiates the value you offer over others like you.
Suddenly, other people are making the same claims. They sound exactly like you.
What's so bad about that?
One obvious issue I noted in my post, How LinkedIn's Resume Assistant Can Negatively Impact Your Personal Brand:
"I think of all the people who have labored over their LinkedIn profile content to get it just right in differentiating the unique value they offer employers they want to work for – often investing in the services of a professional writer."
Now, people you don't know can swoop in, copy your content onto their Profiles, and, in no time, have a dandy Profile without doing the work.
Consider that anyone who would steal your content could well be your competitor in job search or in business.
And there could be dozens or hundreds of people who swipe your content and put it on their Profiles.
Here's what could happen. Recruiters and the employers you're targeting come across the same content for several candidates they're considering for the same job. You'll all look like thieves. You'll all probably be passed over. They won't know who originated the content. Nobody wins.
Another problem is that search engines, in general, penalize for duplicate content. I assume that the LinkedIn search engine does as well.
And LinkedIn itself states in its User Agreement "Dos" and "Don'ts," members agree they will not:
"Violate the intellectual property rights of others, including copyrights, patents, trademarks, trade secrets, or other proprietary rights. For example, do not copy or distribute (except through the available sharing functionality) the posts or other content of others without their permission."
Fortunately, LinkedIn has an opt-out for Resume Assistant.
Here's how you do it:
Go to the drop-down menu under "Me" at the top of your Profile.
Click on "Settings & Privacy."
Click on "Privacy" in the menu at the top.
Scroll down to "Data privacy and advertising."
Click on "Microsoft Word."
Choose "No" to keep Microsoft from displaying work experience descriptions from your Profile to users of Resume Assistant.
Of course, this won't entirely keep unethical people from copying your Profile content, but it should minimize the occurrence or, at least, make it more difficult with the LinkedIn Resume Assistant for Microsoft Word.
  3. Having typos, misspellings, and glaring grammatical errors visible in your Profile.  
Such errors will make you look bad as a candidate – unprofessional, lazy for not bothering to proofread, and/or lacking strong written communications skill.
But that's not all.
These errors can negatively impact your Profile's SEO, especially when they show up towards the top of your Profile, where SEO is more important, as I noted earlier.
LinkedIn and other search engines may not recognize words and phrases that vary in any way from the exact words.
You need to:
Proofread diligently for all errors.
Avoid abbreviations unless those abbreviations are industry-standard (like "CFO").
For instance, the phrase "CFO, Senior Finance Manager" may be doomed, if it looks like either of these:
CFO, Senior Finance Manger (Manager is misspelled)
CFO, Senior Finance Mgr (Manager is abbreviated)
Read more about this in Choosing the Best Keywords for Your LinkedIn Profile.
The Bottom Line:
There's no place like LinkedIn to build your personal brand for job search, career, and business, but following best practices for your LinkedIn strategy is critical. Do your best to stay up to date with what's happening on LinkedIn and leverage all that LinkedIn has to offer. Read Personal Branding with Your LinkedIn Profile help in creating a strong Profile.
More About Successful LinkedIn Profiles
---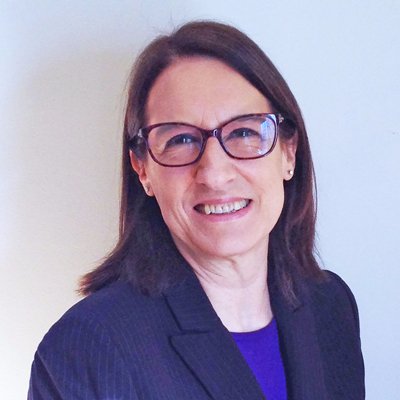 About the author…
Meg Guiseppi, Job-Hunt's Personal Branding Expert and 20+ year careers industry veteran, has earned 10 certifications, including Reach Certified Personal Branding Strategist, Reach Social Branding Analyst – LinkedIn Profile Strategist, and Certified Executive Resume Master. Meg is the author of "23 Ways You Sabotage Your Executive Job Search and How Your Brand Will Help You Land." Connect with Meg at ExecutiveCareerBrand.com for c-suite personal branding and executive job search help and on Twitter (@MegGuiseppi). And, you may also download Meg's free ebook – Job-Hunt Guide to Smart Personal Branding with LinkedIn.
More about this author…