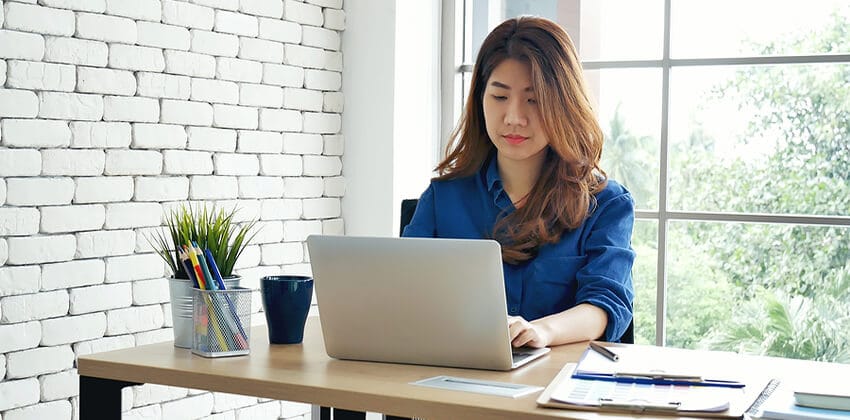 Blogging is one of the most powerful ways to demonstrate your subject matter expertise, and communicate something of your personality and good-fit qualities for the jobs you're seeking … that is, your personal brand.
But setting up and maintaining your own blog may not be a realistic endeavor for you. Fortunately, LinkedIn offers an excellent option to building your own brand: LinkedIn offers a long-form publishing (or blogging) platform formerly known as LinkedIn Pulse.
Posts on the LinkedIn Blogging Platform
Using this platform, you'll reap many of the benefits of having your own blog, with almost none of the headaches typically involved.
To publish on LinkedIn's blogging platform, all you'll have to do is:
Write interesting content on the topics you know.
Add a compelling title.
Proofread it well several times.
Post the content on the site. It will be saved automatically.
Hit "Publish" when you're ready, and, where prompted, add a sentence describing the post using relevant keywords with hashtags. [More about using hashtags in my article, Promote Your Personal Brand on #LinkedIn with Hashtags.]
Bingo! You have published a post on LinkedIn.
Now share the post in your other social media accounts.
What's So Great About Blogging on LinkedIn?
Just like running your own blogsite, you'll be building your personal brand … demonstrating your subject matter expertise and thought leadership, and communicating your personality and good-fit qualities for the employers you're targeting.
But also, because they're on LinkedIn, your articles will draw people to your LinkedIn profile and keep you top-of-mind with your LinkedIn network. Each time you publish a new post, your LinkedIn network is notified. Since your network should include recruiters, hiring professionals and others at your target employers, the right people will be informed that you've published a new article.
Your most recent articles will show up at the top of your profile, which immediately:
Supports your personal brand and the claims you've made in your profile about your expertise.
Shows you have something to say about your industry and vocation.
Demonstrates that you're up-to-date with social media, and know how to leverage LinkedIn.
Where to Find the Blogging Platform on Your LinkedIn Profile.
I've found that many people on LinkedIn are not aware that they can make use of the blogging platform, and many don't know how or where to access it.
In the above screen shot from my profile, you'll see the "Write an article" button to the right of my profile photo. Look for and click on this button on your own profile, from "Home" in your profile navigation menu, along the top left of your profile. This takes you to a blank page, where you can start writing.
I suggest that you compose the content in a Word or other word processing document, so that you can thoroughly proofread it before publishing. Don't rely entirely on the Spell Check feature. Manually proofread the content several times, too.
Tips for Writing Posts on LinkedIn's Blogging Platform.
Maybe the biggest stumbling block for most people, aside from finding the time to write, is coming up with things to write about.
Choose the right topic for your brand
Here's a good place to start: Your LinkedIn profile should include plenty of keywords and phrases relevant to the kinds of jobs you're seeking. These typically represent your hard skills or areas of expertise. You should have these keywords in your Professional Headline, Summary section, Skills section, Experience section and throughout the content in your profile. Use these keywords as topics to write about.
Add visual appeal
Before posting your first article, make sure you have a photo and Professional Headline on your profile that is optimized with relevant keywords for SEO. People will see them at the top of your articles and be encouraged to jump over to view your profile. For more information, see my article, Personal Branding: SEO for Your LinkedIn Headline.
Use relevant images or videos in your posts for visual appeal. Pixabay is a good, free resource for images, but there are many others.
Include some personal marketing
Include links in your posts to other articles, other online sources, or other articles you've written elsewhere.
Write a short biography (a paragraph or two) to go at the end of each of your posts. Include links to your other social media channels and your personal website, if you have one.
Post regularly
Try to publish a new post once or twice a month, or more frequently when you can.
Publish your posts Monday through Friday, when most people are on LinkedIn. Experts have suggested that Tuesday, Wednesday and Thursday are the best days.
Respond to (most) comments
Respond to everyone who leaves a comment on your post. EXCEPTION: I caution you NOT to respond to snarky or negative comments that add nothing to the conversation. It's been my experience that this only encourages such people to continue their mean-spirited rants. Of course, it's up to you if you want to engage these people.
Bottom Line
Although most posts seem to be 500 to 1,000 words in length, even writing posts that are only a few paragraphs long will benefit you. Create a blogging strategy and get in the habit of posting on the LinkedIn blogging platform as often as you can.
More About Building LinkedIn Visibility:
---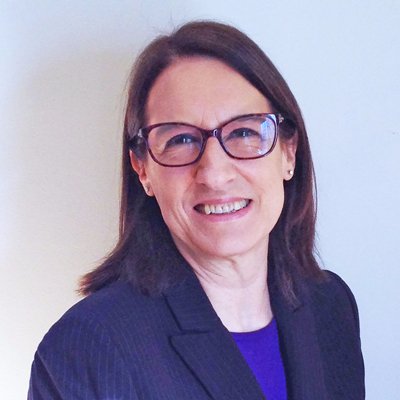 About the author…
Meg Guiseppi, Job-Hunt's Personal Branding Expert and 20+ year careers industry veteran, has earned 10 certifications, including Reach Certified Personal Branding Strategist, Reach Social Branding Analyst – LinkedIn Profile Strategist, and Certified Executive Resume Master. Meg is the author of "23 Ways You Sabotage Your Executive Job Search and How Your Brand Will Help You Land." Connect with Meg at ExecutiveCareerBrand.com for c-suite personal branding and executive job search help and on Twitter (@MegGuiseppi). And, you may also download Meg's free ebook – Job-Hunt Guide to Smart Personal Branding with LinkedIn.
More about this author…