A great percentage of the Profiles I review have non-existent or severely anemic About section (formerly known as the Summary).
The About section is the perfect place to tell your personal brand story, making your ROI clear and distinctive.
Plenty of evidence supports the importance of a solid LinkedIn About, so job seekers who don't maximize their About are neglecting a golden opportunity!
Maybe they're not actively job seeking, or just beginning a search. No matter, most anyone with a career or doing business in any way needs a complete LinkedIn Profile.
No job is permanent these days. Those who are easily found online because their LinkedIn Profiles are fully populated with keyword-rich content are way ahead of the game… should they suddenly be out of a job.
The Value of Your LinkedIn About / Summary
LinkedIn provides various sections – Professional Headline, Experience, Skills and Endorsements, Education, etc. – which you'll use to showcase and describe your many "hard" skills, strengths, and achievements. Think of the About section similarly. But, don't stop there.
For my clients, I go beyond just the hard skills and weave in "soft" skills too, treating this section like a biography. This approach affords the opportunity for sharing "stories."
By "stories," I do not mean creating fiction. For job search, storytelling means sharing examples of real situations in your career.
Through sharing your stories, you can highlight the qualities and personal attributes that show you are a good fit for the companies and organizations you are targeting… that is, showcase the "personal" part of your personal brand.
[To define your personal brand, read My 10-Step Personal Branding Worksheet.]
Storytelling allows you to make a more vibrant connection with people than the dry resume-speak too often used here. Try to get across what you're like to work with and how you get things done. Generate some chemistry!
Keep in mind that you need to include both your hard skills (or relevant keywords) to boost your visibility and personal SEO (Search Engine Optimization) . . . AND your softer skills, or personal brand attributes.
Don't Waste This Valuable Space
Use ALL the space LinkedIn gives you for the About section!
LinkedIn allows 2,000 characters and spaces in this section. You may be surprised by how much you can do with that.
  Focus Your Brand by Asking Yourself These Questions  
Before you can write clearly and compellingly about your brand, ask yourself these questions to gain necessary focus:
What makes me passionate about the work I do, and the work I will do for future employers?
What combination of strengths and skills do I have that no one else does?
What ROI (Return on Investment) do I have that makes me the best hiring choice?
What makes me a good leader?
How have I engaged and motivated my people to top performance?
  Strategies to Elevate Your LinkedIn About Section  
As you're compiling and writing this content, remember to pack in plenty of your relevant keywords and phrases, which you uncovered in researching your target employers.
Add a quote of yours or someone else's, speaking about the value you offer.
Add 3-5 bullet points to highlight hard-hitting achievements and/or metrics, focused around your top relevant keywords and phrases, with a brief description of how you achieved these things.
Include a brief paragraph about why you chose your profession or industry.
For visual appeal and better readability, include plenty of white space and short paragraphs.
Add some pizzazz with special characters.
Break down the information into sub-sections, with headers in all caps, as I've done in my LinkedIn About.
Your LinkedIn About Offers Substantial Visibility (and Opportunity)
The content in your LinkedIn About needs to capture attention and compel recruiters and hiring decision makers to consider you as a viable candidate. They should want to reach out to you and learn more about you. It should make them want to read your entire Profile.
Remember that a branded LinkedIn Profile does not replace your resume. It serves several purposes in conjunction with your resume, including:
Your LinkedIn Profile becomes a means of passive job search, to help you get found by recruiters and hiring decision makers through the relevant keywords you've strategically placed in the various sections of your Profile.
Your LinkedIn Profile provides "social proof" to publicly back up the claims you've made in your resume. Those assessing you through your LinkedIn Profile feel that you're less likely to exaggerate in a public forum such as LinkedIn than you might in your resume document, which is only viewed by the select people you decide to send it to.
Your LinkedIn Profile presents a somewhat more general career marketing communication than your resume, so it can position you for more options. Resumes need to be customized to position you as the problem-solver for each employer's specific needs.
Make Your LinkedIn About Persuasive and Compelling
When you have done the analysis to define your brand and determine what you want to present, follow these tips for creating a powerful LinkedIn About:
  Write Your About in First-Person  

As with your resume, the LinkedIn About section is written in first-person voice. Typically resumes don't include the word "I." Instead, first-person is implied through the verbs.

But, in your LinkedIn About, it's a very good idea to speak from the first person ("I am…") to personalize the content and better engage readers. Referring to yourself by name makes it clear you are new to LinkedIn or inexperienced.

  Focus on Your Best Keywords  

Make sure you include the relevant keywords you found when you did company and industry research to develop content for your branded resume. Weave these keywords into your value and metrics driven statements. The more relevant keywords you include, the more potential traffic you'll draw to your Profile.

[See Job-Hunt's Guide to the Best Keywords for Your Job Search.]

  Add a Strong Brand Statement  

Include a stand-alone personal brand statement to make the content come alive, generate chemistry, and give a feel for your personality. Here's an example of one for a Senior Project/Program Management Consultant:

Known as a decisive, intuitive leader with "get it done" smarts, I turn chaos into harmony by leveraging technology and data to improve functionality. You can presume a short ramp up time from me, clear and concise status updates, and execution beyond your expectations . . . even under less than ideal circumstances.

  Be Readable  

Keep the content in short paragraphs (no more than 3-4 lines) to make it easier to read. Tightly-packed content can be dizzying to readers and can keep them from absorbing all of it. Keep in mind that people may be viewing your LinkedIn Profile on very small, hand-held screens.

  Be Bold  

One strategy is to start the About with a call to action, such as this example for the same Senior Project/Program Management Consultant as above:

Are you looking for a Six Sigma Black Belt business transformation expert who brings greater value to high-growth organizations through broad-based expertise in Process Design, Financial Analysis, IT/Data Systems, and Risk Exposure?

  Be Scannable  

Use short bullet points to distinguish – and draw attention to – specific contributions with metrics, such as:

Increased efficiencies 425% managing delinquent loan tracking system with Agile methodology.

  Be Very Careful  

Don't rely entirely on the built-in spellcheck. Proofread the content very carefully before posting it. A word like "manger" is a common misspelling of "manager," but it won't be flagged as a misspelling because, unfortunately, "manger" is a real word.

Poor grammar and misspellings can quickly sabotage your chances.
The Bottom Line on LinkedIn Personal Branding
Give yourself permission to be bold and authentic in this content. You're not boasting. Think of it this way – you're educating people about what makes you a good-fit candidate for the employers you're targeting.
More About LinkedIn Personal Branding
---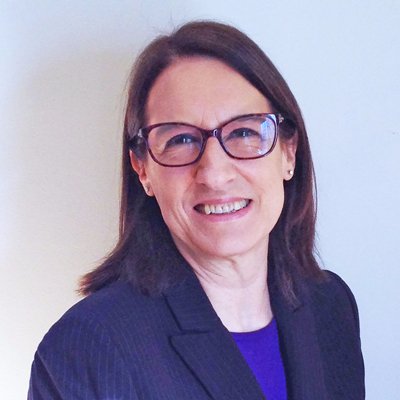 About the author…
Meg Guiseppi, Job-Hunt's Personal Branding Expert and 20+ year careers industry veteran, has earned 10 certifications, including Reach Certified Personal Branding Strategist, Reach Social Branding Analyst – LinkedIn Profile Strategist, and Certified Executive Resume Master. Meg is the author of "23 Ways You Sabotage Your Executive Job Search and How Your Brand Will Help You Land." Connect with Meg at ExecutiveCareerBrand.com for c-suite personal branding and executive job search help and on Twitter (@MegGuiseppi). And, you may also download Meg's free ebook – Job-Hunt Guide to Smart Personal Branding with LinkedIn.
More about this author…