One of the many benefits of using LinkedIn for job search is the ability to stay top-of-mind with your network — which should include employees at your target companies and recruiters, along with your various professional contacts.
Posting updates on Linkedin will be seen in "Your Articles & Activity" feed, which is visible near the top of your LinkedIn Profile. This is an excellent way to make your personal brand visible on LinkedIn.
Get into a routine of posting updates once a week, or at least a few times a month.
You'll find the blank field displayed at the very top center of your LinkedIn home page, with the lightly printed phrase "Share an article, photo, video or idea" — ready for you to type over when you add an update.
Along with reminding your network about you, these updates reinforce your brand, subject matter expertise, and value to your target employers. And your updates represent another opportunity to brand your profile with relevant key words, so keep your brand and ROI in mind when you post an update.
How to Share Updates
Start sharing updates by going to your LinkedIn "Home" page, and choose the type of sharing you want to do: write an article, share an image, or share a video (see below).
Once you have clicked in the box "Share an article, photo, video or idea" (above), the "Post Settings" dialog box (below) will open allowing you to choose how widely you want to share your update.
To extend your message as far as possible, select either "Public" or "Public + Twitter" if you have a Twitter account included in your LinkedIn Profile. Type in an explanation of what you are sharing, perhaps why it is interesting or useful, and include a link in the update that leads to further information, if applicable.
Ideas for LinkedIn Updates
You have many options to support your personal brand through updates:
An online article, blog post, video, image, or white paper you've published
An online article, blog post, video, image, or white paper that mentions or quotes you
An online article, blog post, video, image, or white paper, written by anyone, that is relevant to your niche
An event or seminar you're presenting or attending
A new project you're working on
A promotion, transfer, or new assignment
A comment you've made on a relevant blog that demonstrates your subject matter expertise
Professional development, training, or new certification
A significant accomplishment or contribution to your company
Activities with your networks or LinkedIn Groups
An important seminar or event you'll be attending or have attended
A community project you're working on
Keep the tone and information on-brand and professional. LinkedIn is not the place to update your network with Facebook or Twitter-worthy personal pursuits, such as "Just saw the new Matthew McConaughey movie" or "Took the family on a one-week vacation to Disneyland" unless items like this are relevant to the jobs you're seeking.
And remember — if you're in a confidential job search — don't post anything here even hinting that you're looking for a new job.
---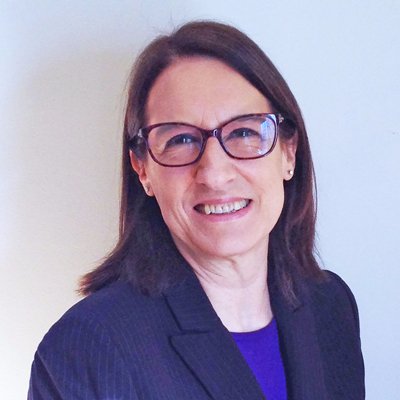 About the author…
Meg Guiseppi, Job-Hunt's Personal Branding Expert and 20+ year careers industry veteran, has earned 10 certifications, including Reach Certified Personal Branding Strategist, Reach Social Branding Analyst – LinkedIn Profile Strategist, and Certified Executive Resume Master. Meg is the author of "23 Ways You Sabotage Your Executive Job Search and How Your Brand Will Help You Land." Connect with Meg at ExecutiveCareerBrand.com for c-suite personal branding and executive job search help and on Twitter (@MegGuiseppi). And, you may also download Meg's free ebook – Job-Hunt Guide to Smart Personal Branding with LinkedIn.
More about this author…