Personal branding has somewhat mainstreamed and is becoming more accepted in job search.
But I still see too many job seekers confused about what branding actually is.
It's no wonder they're confused, with so much debate and misinformation floating around social media and traditional media.
Do you feel bombarded by the opposing voices and befuddled about branding and whether it has any value in job search?
If you are confused, you are not alone, but ignoring personal branding — or pretending it doesn't exist — is not a smart response.
The Hype and Myths
Some of the misguided things you've probably heard about what personal branding is:
A passing fad not worthy of consideration – the next new thing is bound to come along and replace it.
The way to position yourself as an expert in your field.
An opportunity to brag about yourself.
Just a catchy tagline for your resume and email signature.
Your ticket to making big money.
The way to become famous.
A brand statement that lists your relevant functional areas of expertise, just like a job description.
The Reality –
What personal branding really is:
Simply put, branding in job search is a way to uncover, define, and communicate your unique ROI (Return on Investment) value to your target employers, based on their needs.
Authentic personal branding takes work. The development process requires pinpointing the personal attributes, values, drivers, strengths, and passions that differentiate your unique promise of value from your peers, in content and messaging designed to resonate with your target audience (or target employers).
If you need help defining your brand, see my 10-Step Personal Branding Worksheet or consider working with a certified personal branding strategist to uncover the things that make you a good-fit candidate for your target employers.
The Hype and Myths vs. Reality:
Branding isn't a passing fad. In fact, the process of identifying what differentiates you from your competition has been part of job search, career marketing, and resume development for decades. It was given a name in the mid-nineties by Tom Peters. It may go by a different name in the future, but the concept and approach will probably be the same.
If you're not actually an expert in your field, don't lie and mislead people in your brand messaging. When push comes to shove, you won't be able to live up to the expectation . . . and then you will have tarnished your reputation by boasting inflated claims.
You may call branding bragging about yourself, but it's really all about being truthful about the best you have to offer. If you've achieved great things, you'd be wise to let your target employers know about it, without embellishment.
If all you've done is create a spiffy tagline, and you think you've defined your brand, you haven't done the work. Back up, and spend time identifying what differentiates you.
Money may come with branding, but if you're setting out to become wealthy, it takes a whole lot more than knowing and expressing your brand. Your brand may help you land a high paying job (I hope!), but once on the job, everything will fizzle if you don't have the goods to back up your claims.
Unless your goal is to become famous and you have whatever "it" is that makes people famous, your brand alone probably won't make you a superstar.
A brand statement needs to be much more than a string of relevant keyword phrases highlighting your functional areas of expertise. To make it hit home with recruiters and hiring authorities assessing you, it needs to integrate your hard skill sets with your softer ones – indicating who you are and how you use your skill sets to make things happen. Read more in my article, Creating Your Authentic Personal Brand Statement.
Why personal branding matters so much in job search:
The branding process helps you understand your ROI value to your target companies and what differentiates you from your competition in the job market,
And helps you clearly communicate that ROI value and good fit qualities when you network and interview,
And helps you stand out from your competition in your career marketing materials (resume, biography, online profiles, blogging, etc.).
Your brand incorporates your "softer" side and generates chemistry for who you are, what you're like to work with, how you make things happen, and what you have to offer that no one else does.
Bottom Line
Try to ignore the hype and myths. Learn what authentic branding actually is. Invest time and effort in identifying the things that differentiate you from your competitors in the job market and the things that make you the best hiring choice for your target employers.
---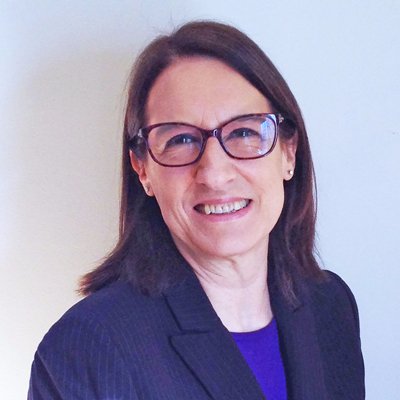 About the author…
Meg Guiseppi, Job-Hunt's Personal Branding Expert and 20+ year careers industry veteran, has earned 10 certifications, including Reach Certified Personal Branding Strategist, Reach Social Branding Analyst – LinkedIn Profile Strategist, and Certified Executive Resume Master. Meg is the author of "23 Ways You Sabotage Your Executive Job Search and How Your Brand Will Help You Land." Connect with Meg at ExecutiveCareerBrand.com for c-suite personal branding and executive job search help and on Twitter (@MegGuiseppi). And, you may also download Meg's free ebook – Job-Hunt Guide to Smart Personal Branding with LinkedIn.
More about this author…