Personal branding seems to belong to Gen-X and Gen-Y.
They're talking about it, blogging about it, and using it more than Boomers.
Does that mean that personal branding works best for them, and not so much for you, if you're a Boomer?
Or that the process of defining and communicating your personal brand is different than for younger generations?
If you believe some of what they have to say about personal branding, you may answer "yes."
Personal Branding Is Critical for Your Job Search and Career, Regardless of Your Age
No matter what your age, personal branding plays a critical role in successful job-hunting, business management, and overall career health.
Every job seeker benefits from personal branding, and the development process is the same for anyone, at any age.
Personal Branding Demonstrates Savvy
And think about this — age discrimination in job search most certainly exists. If you're over 50, chances are that some of the job seekers competing against you will be younger… by perhaps as much as 20-25 years.
One way to be on an even par with younger workers is to demonstrate to employers that you're as up-to-date and savvy as they are. If they're embracing personal branding in their career marketing materials and job search, shouldn't you do it too?
With so many qualified competitors in the job market today, landing a job requires broader knowledge of the job search landscape itself and a better understanding of your own qualifying skill sets, strengths, and personal attributes. And, more than ever, you need to generate chemistry when you speak and write about the value you offer.
Branding helps you do these things.
When you understand what branding truly is, you understand why it knows no age barriers.
Personal Branding Shows Your Value
Simply put, branding is all about differentiating the unique value you offer your target employers over those competing against you.
So, how do you take advantage of personal branding to position yourself as a best-fit candidate and good hiring choice in today's job search?
You do the digging-deep, back-end personal branding work, which comes together in these 10 steps:
Get clear on what kind of job you want, and which companies and organizations will provide you the opportunities you're looking for. These will be your target employers.
Conduct extensive company and industry research to learn what these employers' current needs are.
Determine how you are uniquely qualified to help them meet their needs, and which people in those companies you'll need to network with.
Determine who your competition in the marketplace is and what differentiates you from them. What do you offer that no one else does, in terms of benefits to your target employers?
Define what characteristics make up your unique personal brand (values, passions, core strengths, personal attributes, etc.). Back that up by getting feedback from those around you… at work, at home, and in the marketplace.
Develop brand-reinforcing content for your personal marketing collaterals (resume, biography, and other materials) designed to generate chemistry and resonate with your target employers.
Move these brand communications materials online to LinkedIn and other social media, and work on building a diverse, vibrant online presence. To keep pace with your younger competitors, you may have some catching up to do in this area. Read more in "10 Best-Practices for Building Your Online Brand and Your Online Identity".
Rely on your research and content development to help you prepare to speak intelligently about your brand and promise of value when you network and interview for jobs.
Put your online and offline brand communications to work in all your networking efforts. Work on circumventing the gatekeepers at your target companies and connecting directly with the key hiring decision makers and other employees, where they hang out online and offline.
Once you land a job, keep your network alive and supporting your career health by keeping your personal brand top-of-mind with them, so you can tap into that support when your next job search happens.
Bottom Line
In these days of widespread use of technology, we all need to take charge of our personal brand and online reputation. Read more in my 10-Step Personal Branding Worksheet to learn how to develop your own brand content. Read How to Gain Both Visibility and Credibility on LinkedIn and Build Your Personal Brand by Blogging on LinkedIn for more information about being positively visible on LinkedIn.
More About Boomer/Fifty Plus Job Search
---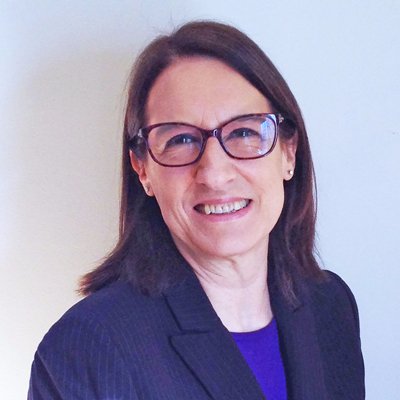 About the author…
Meg Guiseppi, Job-Hunt's Personal Branding Expert and 20+ year careers industry veteran, has earned 10 certifications, including Reach Certified Personal Branding Strategist, Reach Social Branding Analyst – LinkedIn Profile Strategist, and Certified Executive Resume Master. Meg is the author of "23 Ways You Sabotage Your Executive Job Search and How Your Brand Will Help You Land." Connect with Meg at ExecutiveCareerBrand.com for c-suite personal branding and executive job search help and on Twitter (@MegGuiseppi). And, you may also download Meg's free ebook – Job-Hunt Guide to Smart Personal Branding with LinkedIn.
More about this author…