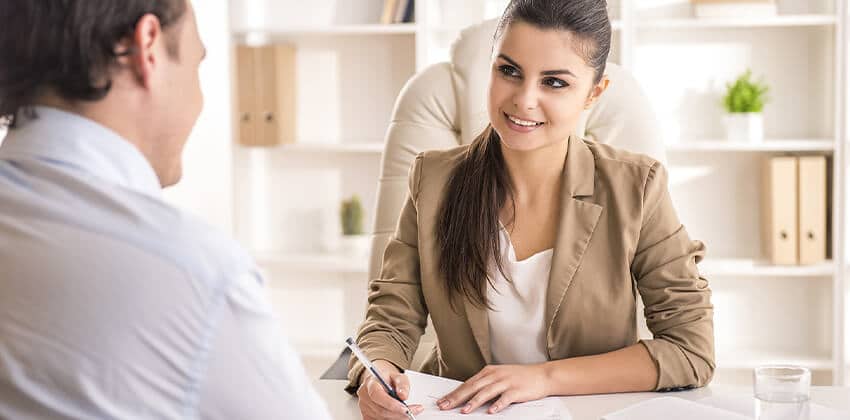 When you meet the hiring manager for the first time, you may discover he or she is much younger than you.
Being interviewed by a younger hiring manager can be uncomfortable for older job seekers.
But, if you have some tactics ready, interviewing with a younger hiring manager can be pleasant.
And it does NOT need to cost you the job!
7 Ways to Feel Confident and Comfortable with a Younger Hiring Manager
Here are 7 things you can do to feel confident and comfortable when being interviewed by a younger hiring manager.
1. Be open-minded and "coachable."
One concern hiring managers may have when interviewing a candidate older than them is whether you will be flexible and open to new ideas.
Hiring managers want someone who is going to come in and learn to do things their way, regardless of what you have done in the past.
So, while it is great to show off your experience, make sure you also show them you are willing to learn their procedures.
Rather than suggesting that you know the correct (and only) way to do something, make comments like "When we stop learning, we risk getting left behind, and that is bad for both businesses and people."
The more you can seem ego-free, open-minded, and excited about learning, the more likely you will be to get the job offer.
Doing this will also show the hiring manager that you're not a threat and that you're not going to disrupt their ability to lead. This is another important step toward getting the job offer when interviewing with a younger manager.
2. Show them you're tech-savvy.
Study the job description and look for the different technologies that are mentioned. If you have used these tools in the past, brush up on your knowledge and prepare to talk about how you have used them to succeed in past roles.
Make sure you are comfortable talking about the tools needed to do the job you are interviewing for.
If something is new to you, do your best to familiarize yourself before the interview via online tutorials by searching Google or YouTube.
In the interview, it always sounds better to be able to say,
GOOD: "No, I haven't used that yet. But I anticipated it being a part of this job, and I have already started going through a couple of online tutorials to get a head-start on learning the technology."
On the other hand,
BAD: "No, I haven't used that tool."
That response will leave doubt in the interviewer's mind about whether you can handle the job.
3. Demonstrate a team-first approach.
The more you can seem like a team player, the better. Share stories of past successes you have had as part of a group, talk about how you worked with other team members in your last company, etc.
The hiring manager is not just evaluating you as an individual. They are thinking, "How will this person fit with my current team?"
So, talk about your teamwork skills and experience along with your individual skills in the interview. The result? More job offers.
4. Sell your experience as the strength that it is.
Before your interview, remind yourself of all the advantages a company will gain by hiring an experienced candidate.
You have seen more challenges and different situations.
You have encountered more struggles that you have been able to learn from.
As a result, you may be seen as more reliable and focused than a younger candidate.
Often it is too easy to think about age discrimination and draw your attention to the potential reasons a hiring manager would not hire someone older than them.
Instead of focusing on the negative, do not forget all the reasons you might be more attractive as an employee!
For example, employers have plenty of concerns about hiring someone in their mid 20's, too:
Are they even sure this is the job and career they want?
Will they come in exhausted from partying the night before?
Will they quit in 3 months?
These are all stereotypes and are not fair, but I am sharing these to show that every age demographic has some stereotypes they face.
5. Be open-minded and eliminate negative emotions.
When you go into an interview with a younger hiring manager, you are hoping they focus on your skills rather than age and give you a fair shot at the job. You want them to keep an open mind when talking to you.
I would suggest that you should do the same for them.
No matter how young they appear, go in with an open mind and try to have a great conversation with them.
Sell yourself, learn about the role, and build a connection just like you would with any interviewer.
But, if you go in with feelings of resentment or tension about the situation, you will perform poorly and cost yourself job offers.
6. Focus on one single task.
Job seekers often ask me, "How can I know if my interview is going well?" I always tell them the same thing: Don't try; you will find out when you hear feedback.
In the interview, you should focus entirely on selling yourself.
If you're an older job seeker who is interviewing with younger hiring managers, the worst thing you can do is start doubting yourself mid-interview or start thinking about the age gap. This does not help you secure the job, and it may even distract you and hurt your performance.
So in your interview, focus on making a great impression and showing them why you're the right person for the job. You can worry about everything else (like how you performed, things you wish you had said differently, and what you thought of the hiring manager) after the interview. That is the best way to approach this.
7. Always build rapport.
Employers hire people they like, not just people who can perform the job. So, always try to build rapport and find common ground with your interviewer.
When you sit down, look for clues about the hiring manager's interests (photos on the wall, objects on their desk, etc.). Then, if the opportunity arises, you can ask a question about something you saw. For example, if you saw a photo of a large dog, you could say, "Is that your dog? I have been looking at large dog breeds myself but haven't made a decision yet."
Do not force this, and do not steer the conversation off-track if they seem intent on diving into a professional talk right away.
However, do try to get to know them as a person, and be ready to talk on a more personal level if they offer the chance!
Many hiring managers will be happy to spend a few minutes talking about themselves and getting to know you as a person, too.
Getting to know you on a more personal level can help you stick in their mind and boost your odds of getting the job offer, even if another candidate was equally qualified.
The Bottom Line on Younger Hiring Managers
Being interviewed by a younger hiring manager does not need to be uncomfortable, and does not need to cost you job offers! By showing you are team-oriented and adaptable, by focusing on selling yourself instead of worrying about the age gap, and by building a strong connection with the interviewer, you can get job offers from an interviewer of any age.
More About Succeeding at Job Interviews
---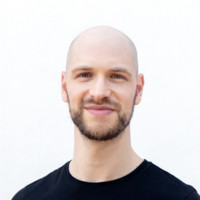 About the author…
Biron Clark is a former Executive Recruiter for multiple Fortune 500 firms and venture-funded tech startups, and founder of the job search advice website Career Sidekick. His advice is read by more than one million people a month and has been mentioned/quoted in CNBC, Forbes, Business Insider, Business.com, Yahoo Finance, The Muse, and more. Selected by LinkedIn as one of 10 "Top Voices for Job Search and Careers," follow Biron on LinkedIn and on Twitter at @bironclark.
More about this author…