First, there was speed dating.
Now there is speed interviewing.
This may be the first interview the candidate has for a job with an employer.
Typically, it takes place at that employer's location.
When the interview is scheduled, ask for details about the interview, like the names and job titles of the people who will be interviewing you. This should help you in your preparation and follow up.
The goal of speed interviews is to save everyone's time, and to interview as many people as possible, as quickly as possible. It also gives employers a chance to see how the candidates respond to pressure and competition.
What is a Speed Interview?
A typical speed interview meeting could include up to 10 to 15 job seekers and sometimes the same number of interviewers. Each candidate moves along to a new interviewer at the commencement of a bell in a series of mini-interviews:
Several candidates are interviewed for the same job with the same employer.
Each mini-interview is one-on-one with a single candidate and interviewer.
Each mini-interview usually lasts a maximum of 15 minutes; some are as short as 5 or 10 minute interviews.
When one mini-interview ends, another begins with a different interviewer.
Often, the candidate moves from table to table or room to room where different people conduct brief interviews. Or, the job candidate remains seated at a table and different interviewers take turns sitting opposite the candidate.
Collect a business card from each interviewer (and give them a copy of your business card), or ask for the names of each person who interviews you. You need this information for your follow-up (thank you note, etc.).
When the speed interview is over, each candidate has been briefly interviewed by each interviewer. In total, these interviews may take up several hours of everyone's time.
Entry-level candidates will often find themselves in these types of interviews. They may also happen at job fairs and at college career centers, with a single employer or several employers. Tim Cork, president of the Toronto career transition company Nexcareer, Inc., believes, "Speed interviews should be used in recruiting at every level, all the way up to senior executives."
What is the rationale behind this type of interview? In addition to saving time on first level evaluations, Malcom Gladwell, author of Blink, the Power of Thinking Without Thinking, believes that, "The human brain is capable of making instant judgments with great precision." In his book, he presents evidence that, "A decision made in literally the blink of an eye can be just as correct as months of mental analysis."
Employers now may put Gladwell's ideas to work in speed interviews for at least the first level of candidate screening.
Tips for Speed Job Interviews
When you prepare for the possibility of a speed interview, you need to realize the importance of making an immediate positive impression, like in speed dating.
Be dressed for success. As you meet each new interviewer, start (and end) with a firm handshake, a smile, and solid eye contact. Repeat the person's name, if you are introduced, as in "Nice to meet you [name]." Then, be ready to answer the first question.
Be ready with your own questions to ask them. Your questions demonstrate (to them) your interest in the job and also help you decide if you want the job if they decide to make you an offer.
Also, have "networking cards" ready (your non-work "business" card) to give to each interviewer in exchange for their business card. Or, very carefully write down the names, job titles, and email addresses of everyone who interviews you.
Have Your Elevator Pitch Ready
You may be asked what you do or to simply introduce yourself. Regardless, be prepared with your elevator pitch, focused on this employer and opportunity:
How you meet the requirements of the job.
Your relevant qualifications and accomplishments.
The reason you are interested in this employer and opportunity.
This needs to be a short introduction, so make every word count. Don't expect more than 30 to 45 seconds for your pitch.
Do Your Standard Interview Preparation
As usual, you must always act and look professional and well groomed. Even if the time with each interviewer is very short, you are interviewing for a job.
Do your standard preparation. Review the website and annual report (if any), looking for news, product/service names, what they say they do, locations, and anything else of interest to you.
Google the employer and the senior members of the staff for the reputation (see 50 Google Searches to Avoid Layoffs and Bad Employers). Check out the LinkedIn Profiles for the employer, the interviewer names (if you have them), and the staff names you find in LinkedIn and Google (see The Winning Difference: Pre-Interview Preparation for Your Job Interview).
According to the Globe and Mail article, "Quick Encounters of the Hiring Kind" by Wallace Immen, as a job seeker you should always:
Familiarize yourself with what employers want to know — Smart Answers to Interview Questions.
Bring extra copies of employment documents, such as résumés and references
Make eye contact, and exercise good posture.
Act mature and professional yet positive and enthusiastic.
Pay close attention and listen carefully in order to respond appropriately in the time allotted.
Furnish complete answers but limit them to a maximum of two minutes each
Be prepared with a listing of questions to ask about the company.
Be well-prepared by doing your research in advance.
Follow Up
Even though you only spent 10-15 minutes with each individual, demonstrate your professionalism and follow-through by sending a thank you to each interviewer. Write a thank you card or email that sells you for the position.
Bottom Line on Speed Interviews:
In a poll conducted by Career Directors International as a part of their annual Career Industry Expert Trends, 2% of surveyed human resource professionals worldwide stated that they had used or planned to use this type of interview. Therefore, chances are not large that you will experience a speed interview, but, if you prepare for the worst you will shine in a traditional interview venue as well!
More About Job Interviews
---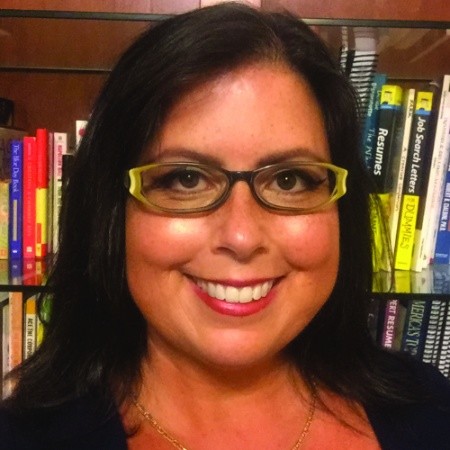 About the author…
Laura DeCarlo is recognized as the career industry's 'career hero' making a difference to both job seekers and career professionals as the founder of Career Directors International. She possesses 11 top-level certifications in resume writing, career coaching, and career management; 7 first place resume and job placement awards; and has written three books on interviewing and job search including Interview Pocket RX, Interviewing: The Gold Standard, Resumes for Dummies,and Job Search Bloopers. Follow Laura on Twitter at @careerhero.
More about this author…