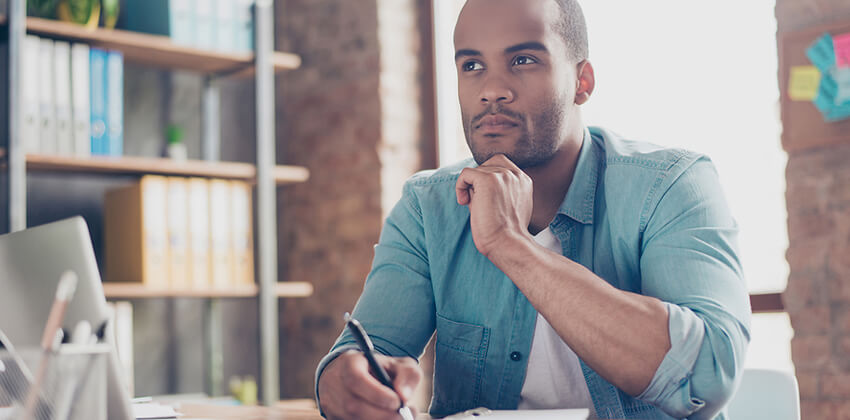 The interview process is a bit like a blind date: you're trying to look your best, and so is the employer! However, a bad new job is a lot worse than a bad date.
The last thing you need in your next job is to fail. Or, to end up working for an employer or in an organization that is a bad fit for you. If you fail or hate the job, you could be hunting for a new job too soon.
My Experience: Why a Values Match Is So Important
Don't make the mistakes I made! Lessons I learned when I accepted a bad job offer (and how I could have avoided it).
Many years ago I was working for an employer who was very demanding, and I was getting burned out. I began to look for alternative employment. I needed the new job to offer me:
A match for my skill set.
No travel. Well, maybe a little travel, but not a lot.
An opportunity to learn more and become a better expert.
A boss I "like" (which means not a micromanager, and one who is honest).
A short commute would be great, too. It had to be less than 45 minutes.
I was ecstatic when I found a job which met all those criteria. Little travel was required, and I could leverage my technical skills and grow, too. The boss seemed like a genuine guy with whom I had a real connection. On top of all of that, they offered me a NICE raise. I could not wait to get started!
On my first day, I got an indication that the company and I were not a good match. I learned that a reorganization had been in the works when they offered me the job. I no longer had the same responsibilities as I expected. I also had a different boss, and fewer tools to do my work. They had not mentioned these changes to me.
Then, I discovered through their actions and policies that this company fundamentally hated their customers. That was a deal breaker. I have always loved my customers. Customers make it possible for me to eat, and I like to eat. I knew that I had to leave. I simply could not live with myself working for a company like that.
After a few weeks, I knew that I had to leave. What had happened? How could I have gone from ecstatic to depressed about work in a matter of weeks? The answer is that there was a huge disconnect between my personal values (honesty, integrity and customer satisfaction) and the values of the company.
How did I get there? Check that list above. Which of my requirements related to corporate values? The only one on the list is the one about the boss, and it's really pretty vague, isn't it?
Finding a Good Match for You
Here are 3 key questions to help you determine if you and the employer are compatible:
Q1: What are your values? What are you looking for in that new job?
Take some time to figure out what really matters to you. Think about it – what you liked and hated in your last job(s). What is important to you in that next job? What do you want to avoid in that next job?
If you need a starting point, review this worksheet of personal values to see which things you really care about. Go through the list and put a check mark next to the ones that resonate with you. Go through the checked ones a second time and pull out the top 5 – in order.  That final 5 defines your values.
Q2: What can you learn about the prospective employer's values from the outside?
Once you know what *you* care about, take a look at the new employer. What do they value? Research online can provide you with good information:
Start with their website. Look for "about us" or search for "mission" or "vision" or "values." These will indicate what they value. (Of course, there may be a disconnect between what they think they value and what they actually value, so you need to dig deeper.)
Google the company, as well as "I hate [company name]" and "[company name] sucks" to see what people may be complaining about.
Go to glassdoor.com and look for a company profile. If a profile exists, check it out – look at the employee comments plus the ratings for management and for the company as a place to work.
Look for reviews on sites like Yelp.com and Amazon.com. If you find reviews of the employer's products or services, read the reviews to learn what customers think.
Also check out 50 Google Searches to Avoid Layoffs and Weak Employers.
Online research is only one part of the process.
Q3: What can you learn about the prospective employer during the interview?
During the interview process, they are assessing you, and it's smart for you to be assessing them, too. Your time with the hiring manager, HR, and the team members is your opportunity to learn about them, their values, and the company's values.
Here are a few questions to help you figure out the values of a potential employer:
Ask HR:
What "hero stories" are told here?
Can you tell me a story about an employee who did something great here?
Ask team members:
Tell me about your work here. What are you most proud of?
Tell me about something here at work that really frustrates you – what makes you crazy here?
Ask the manager:
Can you tell me about a time that a team member blew you away with their performance?
Is there anything else you know now that you would want the hiring manager to tell you – if you were in my shoes?
These are the kind of questions that will help you understand what kind of a working environment you would be entering – what is valued and how great performance is defined.
Read 70+ Good Questions to Ask in Job Interviews for more ideas.
Bottom Line
Learn from my experience, and start with your personal values. If the new employer isn't a good fit for you, you won't stay long, and you won't succeed while you are there. Employers are leery of "job hoppers" so this situation will make your next job search a bit more challenging, too, as you carefully explain why you are leaving a new job so soon without trashing that current employer.
More About Job Interviews
---
About the author…
Tom Cooper is the principal coach at the Bright Hill Group.  Follow Tom on Twitter @BrightHillGroup.