With unemployment rates at high levels, job seekers wonder if it even makes sense to look for a job.
Many businesses have shuttered their doors, some permanently, but many other employers are still hiring and some are expanding!
As a result of the changes caused by the pandemic, employers have responded in a variety of ways.
Some employers have permanently converted jobs to 100% "remote" (a.k.a., "work from home") jobs. Many others have temporarily changed the workplace with some employees fully remote while others work from home using a staggered schedule.
Employers Are Still Hiring, But…
Before you accept a job, you will want to understand three top-of-mind issues:
How the employer intends to guard your personal safety.
The employer's current remote work processes and future remote opportunities.
The employer's financial stability.
Ask the above questions during the interview process as one way to learn the employer's response to those issues. Compare all interviewers' responses to gauge if there is consistency with their answers.
Even before you engage in the interview process, conduct research with all available resources, including a simple Google search and certainly tap into your network connections any insights they may have about the employer.
What steps has the employer taken to ensure the safety of its employees?
What jobs, if any, have been downsized and why?
Are they financially stable, and what are the risks if you join?
Will there be a second wave of people losing their jobs?
While there is never a guarantee of a job being there for as long as you need one, employers are now experiencing unique economic stress. Carefully evaluate the solvency of the company, and conduct your own, independent research of their financials with whatever information is publicly available.
Questions to Ask the Employer Before the Interview
In addition to securing the date and time for the interview, also ask questions specifically about any unique requirements relative to either a video or on-site interview so you can be properly prepared.
Obviously, if the interview method has not been shared, ask if the interview will be via video or in-person. Then, ask the following questions, as appropriate:
For Video Interviews —
Most employers are conducting interviews via technology like Zoom and GoToMeeting. As the interview is being scheduled, be sure to clarify the exact method that the employer plans to use:
What technology will be used?
How much time should I schedule for the interview?
Who will be sending the invitation to join the session? When will they send it?
Of course, ask about who will be interviewing you (names and job titles). Check out these 20 Smart Questions to Ask When Scheduling Your Interviews for more information to collect before the interview.
For In-Person Interviews —
Although an overwhelming majority of interviews are being conducted via video conferencing and phone, some employers are conducting on-site interviews. When invited to an in-person interview, ask these questions before the meeting:
Should I bring a mask and/or gloves with me to the interview, or will PPE be provided once I arrive?
How will I gain entry to the office/office building?
Are there any additional safety rules I should be aware of before arriving?
For your safety and the employer's, be mindful of keeping "touch" to a minimum including no handshakes, exchanging documents, etc. These requirements will likely change over time, but be sure you feel comfortable with how the employer manages the in-person interview.
Observe if the employer and its employees are adhering to Coronavirus management best practices. Their safety behavior during the interview will give you insights about what to expect when working on-site.
Questions to Ask the Employer During the Interview
Having no questions ready demonstrates a lack of interest in the employer and the job. Particularly in this COVID world, understanding how they are meeting the challenges of the pandemic is critical, so consider drawing up questions specific to COVID.
1.Is this job remote?
Some jobs are designated as 100% remote, but many are on a partially-remote basis. Seek clarity on the options for remote work.
Does the employer offer on-site onboarding during the introductory period to the company before the employee transitions to remote? An in-person onboarding program may be especially helpful for individuals entering the workforce for the first time or for those transitioning into a new industry.
Employers will look to strike a balance between offering this benefit of working from home with the value of collaborating in a face-to-face environment, gauging the costs and benefits of both options.
2.What is your return-to-work timetable? Will everyone operate from the office or will some permanently stay home?
Employers should follow CDC and local guidelines. Some may revolutionize the way they work, and you need to understand their vision of the future. If you are a "people" person and/or simply do not have the necessary logistics to operate from home, a permanent stay-at-home position could be a negative factor for you. Or, it could be perfect for you.
3.What tools does the company provide for employees to self-manage while working from home?
Expectations should be clear about the employer's "onboarding" process (the process for helping you successfully start your new job). What does the first week look like? Do they ship out a laptop? Is IT desktop support available? What is the technology they use to communicate with employees?
A question to ask yourself is can you be successful in this new environment? The answer may depend on whether you are a seasoned worker or new to the industry. You may have to hit the ground running with limited direction in a remote setting. Be honest with yourself about how much support you will need.
4.How do you communicate with remote employees?
Ask the manager the preferred way of getting updates and reports and how someone often they will be available to answer your questions. Will there be weekly team video conferences? What hours is the manager available for one-off questions? How should you alert your manager in an emergency? Text, instant messaging, phone call?
Does the employer provide the communications devices (computers and phones) required or is the employee expected to use their own equipment when working from home? What is — and is not — provided by the employer? Are any increased expenses (Internet upgrades, office supplies) covered by the employer?
5.What lessons has your company learned from this crisis?
Understand how organized and responsive the employer is with their risk mitigation. Did they move quickly to resolve problems associated with the crisis? Were they respectful of their employees' fears and concerns? Will they be ready if/when the next challenge comes along?
6.How has the company's leadership viewed working-from home pre- and post-COVID?
This question has many dimensions. What level of trust do employers have in their employees? Do they see remote work as a short-term fix or are they considering it as a long-term solution?
While some job seekers find remote work attractive, others prefer interfacing with co-workers in a physical office.
7.How has the company supported the community during the pandemic?
The answer will give you a sense of this employer's level of social responsibility. Community involvement speaks to an organization's values. Generations Y and Z have shown a greater interest in selecting an employer focused on community support. Determine how important this is for you.
8.What changes have you made to ensure employee and customer safety during COVID-19?
This answer will give you a good idea of whether employers are viewing the pandemic in the short term or if they are promoting a safety culture. Until a vaccine has been widely distributed, the best disease prevention tactics involve changing behavior. What measures have been enacted measures have been enacted to ensure the safety of both employees and the customers?
Does the employer provide and/or require employees to wear masks?
Are customers required to wear masks when meeting with employees? Does the employer provide those masks?
As vaccines become more widely available, employers are struggling with the legal and political ramifications of mandating them in the workplace. Many factors will play into a company's decision to offer or mandate vaccines, including the type of industry you are in, if you are in a union/non-union job, etc.
Employers are carefully weighing their options, seeking guidance from the EEOC and OSHA and will be formulating plans. Do not look for a definitive answer on the vaccine question, as employers are certainly considering a range of responses regarding the vaccine from mandating to strongly encouraging, to providing vaccinations at the worksite
9.What impact has COVID-19 had on current business and what is the forecast for future business?
Depending on the industry, an employer may be experiencing an expansion or a decline in business. This is a great opportunity to understand not only the level of an employer's solvency, but also your chance to turn their challenges into opportunities.
Consider: You're interviewing for a Distribution Center Manager position and the company is selling in-demand manufacturing parts. Their business is exploding, but concern is growing that their safety measures do not adequately address infection control.
You recommend an initiative that expands safety in the workplace to build a safety culture. You propose conducting a hazard assessment specific to viruses, revising the mission statement, producing new employee communications covering home and work safe practices, incentive programs, etc. They're seeking a balance between safety and high levels of production, and you are proposing a solution. Help them get ahead of the curve!
More Job Interview Questions
To understand more about the job, in addition to the pandemic-related questions above, review the top 50 job interview questions to ask the employer. Learn all you can about the job so you make an informed decision if offered this job.
In addition, review the more traditional job interview questions plus the trickier behavioral interview questions, which will remain in the mix, so you can address the employer's traditional concerns about how well you can do the job and fit into their organization.
The Bottom Line on Questions to Ask During Covid
Learn what you can during the interview by asking questions about the work environment from a few aspects. What are the employer's short and long term views of remote work? Secondly, what are the risks of joining the company from the perspective of safety and financial stability? Learn what you can during the interview by asking questions. The world of work has changed dramatically since the pandemic launched. Make sure they answered questions to your satisfaction and that you are comfortable with their answers.
More About Coronavirus Pandemic Job Interviews
More About Job Search During the COVID-19 Pandemic:
More About Job Interviews:
---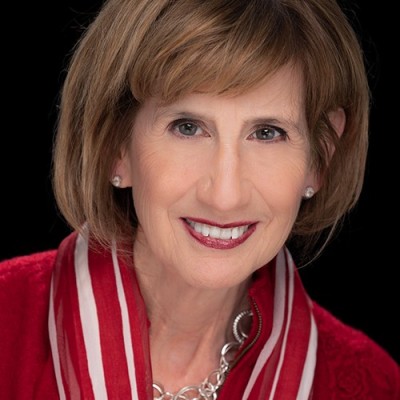 About the author…
Barbara Schultz is an HR executive, career coach, writer, and co-author of Adulting Made Easy(er): Navigating from Campus to Career. Barbara has held senior HR leadership roles in entrepreneurial settings and gives a unique perspective to job seekers from a life spent on the "other side of the desk." She is also the owner of CareerStager.com, helping people successfully navigate their careers. Follow Barbara on LinkedIn.
More about this author…