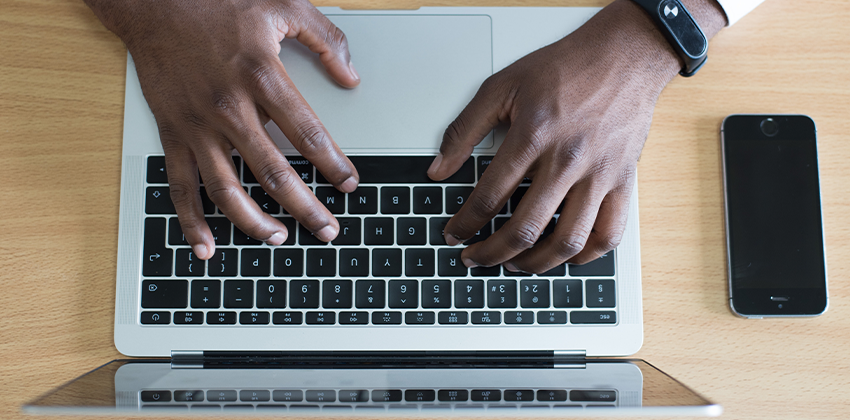 For the second round of interviews with an employer (congratulations!), send the standard thank you notes (or emails) to those interviewers who had not interviewed you for this job in the first round.
Don't assume that because you have already been interviewed and sent a thank you note to this person after the first interview that a follow-up email after the second interview is optional. It's not!
After the second round of interviews with the same people for the same job, you need to send a slightly different thank you message, and it must be different than the thank you note you sent after the first round.
Send this thank you even if the first interview was a phone interview.
Why You Should Send a Post-Interview Thank You Note
The majority of job seekers don't send thank you notes after job interviews, and even fewer send them after the second or third round of interviews.
By sending this thank you, you are highly differentiating yourself from the other candidates.
You are demonstrating your ability to follow through and, when done well, the high quality of your work. Very impressive!
Remember that the job interview process is, consciously or unconsciously, viewed by the employer and interviewers as a "sample of your work." So, your thank you notes are important:
Do you follow up consistently?
Do you communicate well?
Do you use good grammar and spelling?
Do you understand the basic elements of business etiquette?
How well do you treat "customers" (as the interviewers usually consider themselves in this situation)?
Particularly for sales and marketing positions, how well do you market yourself? Do you "close the sale" if you are a sales person?
Be sure that the quality of your thank you is high. NO typos or bad grammar!
What to Include in Your Second Interview Thank You Email
If you have been communicating via email and emailed your first round of thank you notes, an emailed thank you is your best bet.
However, if this employer prefers more formal methods of communicating, send a hand-written (if your writing is legible) or, more likely, a typed thank you sent via the postal service (a.k.a., "snail mail").
Stick with the email thank you standards.
Send from your personal email account (NOT your work account, if you are employed!) — the same email address visible on your resume and/or application.
Send a unique message, individually, to each person who interviewed you for the second time. Don't send one message with every name in the TO: field.
Send the message from the email address you have used successfully for communicating with this employer during this process. Don't change email addresses unless you have no other options.
Make the Subject short and specific to the job you interviewed for (see the sample below).
In your message, reference the date and time of the interview.
Highlight any strength or qualification you have that was emphasized in the job description and/or the discussion.
Use short paragraphs to make your message easier to read and comprehend if someone just scans it on their computer or mobile device.
Use a formal closing including your full name, job title or expertise, your contact phone number, and a link to your LinkedIn Profile.
This is a formal business message, even if you feel more comfortable with the person than after the first interview.
Sample Second Interview Thank You Email
Adapt the text in this sample to your circumstances, and customize it to each individual. Stay formal unless the person insisted on having you call them by their first name.
Replace the Italicized text with whatever terms are appropriate for you and your situation.
Subject: [Job Title] interview on [date]

Dear [Mr./Ms. Last Name or First Name]:

I was very happy to return for a second interview [today, yesterday, or date]. My interest in this position has grown as a result of our discussion. This job, [job title], and working with [or for] you are definitely goals of mine.

As we discussed, I have [months or years] of experience with [technology, tools, or qualification you have that seemed most important in the interview]. With this background and experience, I believe that I could become a contributor very quickly and help you with [project or task that is key to doing this job successfully].

Thank you for your time. I look forward to hearing from you soon.

Best regards,

[Your name]
[Your job title or tag line, like "eCommerce Customer Support Specialist"]
[LinkedIn Profile URL]
[Email addreess — not your work email address if you are employed
[Phone number — not your work number if you are employed]
More information: Sending Your Thank You After the Job Interview
If email is not acceptable for this employer, put the thank you message content above in a hand-written or typed note, and use the formal snail-mail process described in the Sample Formal Job Interview Thank You Note.
Send Your Thank You From Your Personal Email Account
If you are employed, do NOT send this message from your work email, your work computer, your work smartphone, or while you are in the office using your employer's network or WiFi!
Using your current employer's equipment and/or WiFi may "out" your job search. If your employer discovers the message and your intentions to leave, you could have a very uncomfortable discussion with your boss about your job search, or you could lose your job.
Send this message from home using your own personal computer and your personal (not work!) email account.
More About What to Do After a Job Interview:
---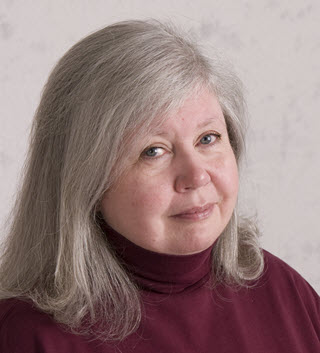 About the author…
Online job search expert Susan P. Joyce has been observing the online job search world and teaching online job search skills since 1995. A veteran of the United States Marine Corps and a recent Visiting Scholar at the MIT Sloan School of Management, Susan is a two-time layoff "graduate" who has worked in human resources at Harvard University and in a compensation consulting firm. Since 1998, Susan has been editor and publisher of Job-Hunt.org. Follow Susan on Twitter at @jobhuntorg and on Facebook, LinkedIn.
More about this author…