You made it past the phone screen, survived the interview, and now are hoping and praying you've made the shortlist. Phew! After a big sigh of relief mixed with a huge dose of angst, you determine there's nothing more to do but sit tight and wait. After all, the last thing you want to do is stalk the interviewer…that would make you look desperate and sabotage your chances. Ummm…no! Stay focused on keeping all communication channels open and your foot firmly (and professionally) lodged in the door.
You'll find it's become an even greater challenge to stay connected during the interview process. The reality is that virtual interviews now outnumber in-person meetings, and they're here to stay. Keep the conversation going with a career marketing campaign using these five techniques.
According to the Society for Human Resource Management (SHRM), "A recent poll of 1,100 U.S. employers conducted by Indeed found that 82% of respondents said they adopted virtual interviews for candidates because of the pandemic, and nearly all—93%—expect to continue to use virtual interviews in the future."
1. Go Beyond the Compulsory "Thank You for Your Time" at the Close of Your Interview
Of course, a "thank you" is always in order, but go beyond that. You've got the attention of your audience, now keep the momentum going by securing a commitment to continue the conversation.
Typically, at the close of an interview, you'll hear, "Do you have any other questions?" It's the perfect time to respond, "I don't have any at this moment, but may I call you if I do?" Then, inquire about the best phone number, day of the week, and time of the day to reach them. You now have their permission to get in touch, removed the stalker concerns, and know the optimal time to make contact.
2. Have a Compelling Reason to Call the Interviewer
You've spent time with the hiring manager and maybe their team members. Was there a consistent theme to the stated expectations for the position or the challenges and opportunities expressed? Take careful note of them immediately following the interview and organize a thoughtful response.
Here's what the follow-up call might sound like:
Thank you so much for agreeing to take my call. I wanted to follow up on the ERP upgrade you mentioned, but we ran out of time. As a project manager, I led the migration from Dynamics AX to Dynamics 365 and achieved all the milestones. I also served as the liaison among the business units to ensure the system requirements were met. I believe you are at the preliminary stages of this initiative and would be happy to share details of my project plan and lessons learned.
You've now addressed a top-of-mind issue by telling your success story and offering a possible roadmap.
3. It's Not Just About Words, It's Also About Images—Use Them All
Resumes and cover letters remain the traditional calling cards to get invited to an interview. Keep your messaging and branding alive with the tools available to build a career marketing campaign.
LinkedIn is the obvious choice to showcase a portfolio of your work. After the interview process has begun, hiring managers often revisit your profile. Keep it vibrant with interesting content, including media.
Create media using the arsenal of tools in programs including Canva, Visme, and Adobe Creative Cloud Express to create eye-catching infographics, leadership stories, etc., and send them to potential employers post-interview. If you feel you're "ready for your close-up," take a bolder move and create a video story in the headline area of LinkedIn. Keep your career story front and center and you may break the post-interview inertia.
Consider emerging technology and invest in professionally produced videos. My top pick is CareerBrandVideos ™, cocreated by Meg Guiseppi, Hannah Morgan, and André Palko. This clever trio infuses your personality, (but you don't appear "live"), highlights your subject matter expertise, and features testimonials. They'll even help put the video squarely in front of your audience with how-to guidelines for distribution to social media.
4. Share Interesting and Relevant Media With the Hiring Manager
Show your commitment to the industry by sending a relevant article, or a link to a podcast or webinar, to the hiring manager. Include a brief comment explaining the relevance to the company's mission, values, competition, etc. Limit this technique to one or two "shares" to demonstrate your interest but respect the interviewer's time.
5. Don't Wait
Create a buzz on social platforms, take back the power, and keep things in motion. Continue to pursue your hottest prospect but market your brand on LinkedIn, Twitter, and Instagram. Try a more subtle way to remain in the spotlight by writing a smart, impactful post—and you don't have to be Shakespeare to pull it off.
The easiest topic to discuss is YOU. Why not start by posting a brief story about your career experience in the target industry? A real example comes from a colleague who did just that on LinkedIn. He highlighted his past successes at landing contract jobs in his field at age 75. He wrote about his specialized skills as a test compliance industrial electronic engineer and included a (recent) photo of himself cycling down a bike trail. This great, age-defying move led to calls from recruiters and phone screens while his potential employers considered his resume.
The Bottom Line
It's increasingly difficult to be a standout candidate on a crowded (and virtual) stage. Get creative, stay visible, and beat the waiting game.
---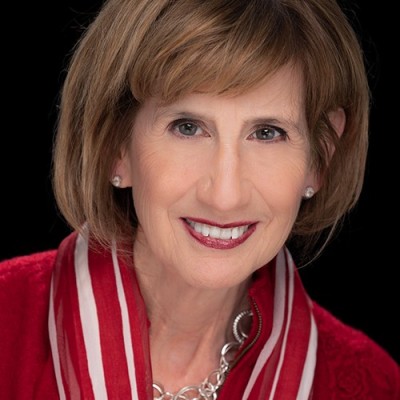 About the author…
Barbara Schultz is the founder of The Career Stager and a mid-career job search specialist. She is a Nationally Certified Resume Writer (NCRW) and a Nationally Certified Online Profile Expert (NCOPE) through the National Resume Writer's Association. Barbara offers career counseling and conducts workshops and webinars on every aspect of the search. Connect with Barbara via her website at Career-Stager.com or on LinkedIn.