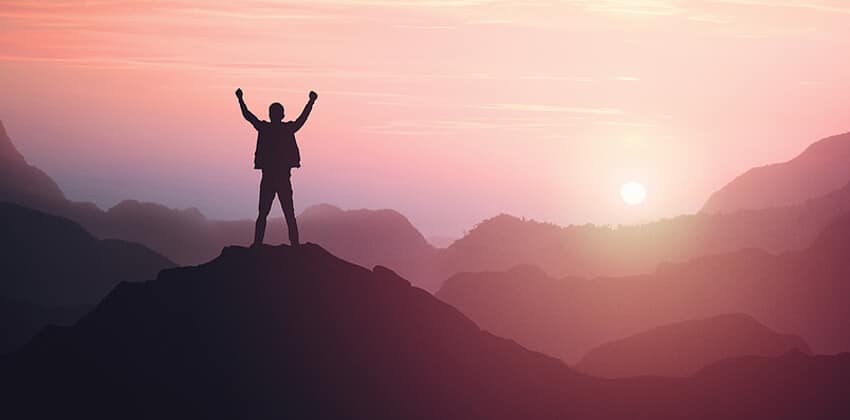 Your resume is a summary of your professional experience. And part of that summary includes the skills you've gained through work and school. However, since your resume is often no more than two pages, you may not have room to include your entire skill set, no matter how relevant or impressive your skills are.
Here are the top skills you should consider including in your resume and tips on picking your top skills to highlight.
3 Types of Skills You Should Have on Your Resume
There are three kinds of skills you should consider including on your resume.
Hard Skills
Hard skills are generally technical and often specific to a role or industry. Coding, database management, or speaking a foreign language are hard skills.
The problem with hard skills, though, is that if you lack them, you likely won't get the job. If you have zero programming experience, you likely won't get past the application stage for a software development position.
But as a rule, anyone can learn hard skills, and you don't necessarily have to go to school for a degree. You can take a certification class, attend a boot camp, or even watch videos to teach yourself.
Soft Skills
Soft skills are the skills and abilities that you use in almost every job. Problem-solving, collaboration, and ability are all soft skills.
Though you may not immediately think of soft skills when it comes to the top skills to include on your resume, soft skills are often more in demand from employers than hard skills. That's likely because, unlike hard skills, teaching soft skills to new staff isn't as straightforward as teaching them hard skills.
Fortunately, there are many ways you can improve your soft skills. Between practicing the skills you want to develop (empathy) and classes you can take (writing), enhancing your soft skills is easier than ever.
Transferable Skills
Then there are your transferable skills. Though you may not list your transferable skills as often as your hard and soft skills, including transferable skills on your resume can help you get the job when you're changing careers or when your skills aren't an exact match to what the employer is looking for.
For example, a job posting may say you need experience with Google Docs, but you've never worked with it. However, mentioning that you're a fast learner, adaptable, and have extensive experience with Microsoft Word are all transferable skills that can help you make the leap from Word to Docs.
Best Skills to Put on Your Resume
Since there's only so much space on your resume, you can't include all your skills. So, which ones do you focus on? Hard or soft? Or transferable?
Trick question! Your resume should include a mix of hard, soft, and, when applicable, transferable skills!
And because you tailor your application to the job, you can mix and match which skills you include on your resume. There are two things you can do to help you decide which skills to mention.
First, determine which skills are most important to the company. Comb through the job posting and pick out the skill-related keywords. If you have those skills, include them on your resume. If you don't, see if you have transferable skills that closely match what the company is looking for.
Then, take some time to figure out which of your skills are the top ones you want to highlight to an employer. But don't include a list of random skills that, while impressive, won't help you get the job. Make sure they are relevant to the position, even if they aren't listed as a keyword in the job posting. For example, being bilingual could be helpful in a customer service role, even if it's not in the job posting.
Examples of Skills for Your Resume
Hard Skills (Examples)
Though hard skills are often specific to the role and industry, there are some "general" hard skills that can help you get any job. These include:
Computer skills (hard and software)
Project management
Certifications
Languages
Communication (written and verbal)
Presentation skills
Data analysis
Soft Skills (Examples)
Though hard skills are necessary for many jobs, don't overlook your soft skills. In fact, studies have shown that possessing soft skills (like problem-solving and teamwork) are more likely to help you land the job! Here are some of the top soft skills to consider:
Creativity
Problem-solving
Adaptability
Teamwork/collaboration
Willingness to learn/growth mindset
Empathy
Leadership
Time management
Transferable Skills (Examples)
The transferable skills you include on your resume will be specific to the skills you have and the job you're applying to. Though many transferable skills are soft, you might be surprised to see some hard skills on this list:
Communication (written and verbal)
Listening
Creativity
Computer skills
Project management
Relationship-building
Analytical reasoning
How to List Skills on Your Resume
There are several ways you can include your skills on your resume.
Summary of Qualifications
You can include some of your skills in your summary of qualifications. You likely won't have room for all of them, though, so focus on the top ones you think are relevant for the role. You can include just your hard or soft skills or a mix of both. The summary of qualifications is also a great spot for your transferable skills.
Example 1:
Project manager with extensive experience managing multiple, simultaneous projects. Cut costs by 46% over 8 months by creating a new invoicing system to streamline collections. Improved staffing levels by switching to new scheduling and time-off request systems.
Example 2:
Spanish-speaking customer service representative with 7 years' experience in inbound call and chat centers. Experience with ZenDesk to handle multiple and simultaneous inbound customer requests. Resolve help desk tickets 25% faster than department average. Receive 5-star customer reviews on over 90% of all resolved tickets.
Example 3:
Advertising manager with experience in digital ad placement and customer relationships looking to leverage my skills and passion with a nonprofit. Managed and grew the marketing team from 5 to 15 in 6 years. Increased overall revenue by 175% with a client retention rate of 98%.
Skills Section
For additional skills you want to highlight that don't fit in the summary statement, create a skills section on your resume. As a rule, you should limit this to hard skills and save the soft skills for your work history section.
Work History
The work history section is another excellent place to mention your skills. And it's also the best place for your soft skills since you'll be able to give examples of how you used your skills to your employer's benefit. Here are some examples:
Used conflict management skills to deescalate and solve customer problems with proactive and positive solutions, resulting in a 93% satisfaction rate on surveys
Exceeded sales targets by 15% using upselling techniques that helped clients understand the value add
Implemented new billing system by analyzing and identifying bottlenecks in current system, resulting in an increase of on-time payments by 49%
Cover Letter
OK. Your cover letter isn't technically part of your resume. But it is part of your application, and that means it's one more chance for you to highlight all of your skills!
Your Top Skills
In the end, the skills you highlight on your resume should be a mix of your top skills and the skills the employer is looking for. Including a combination of hard, soft, and transferable skills is the best way to get results.