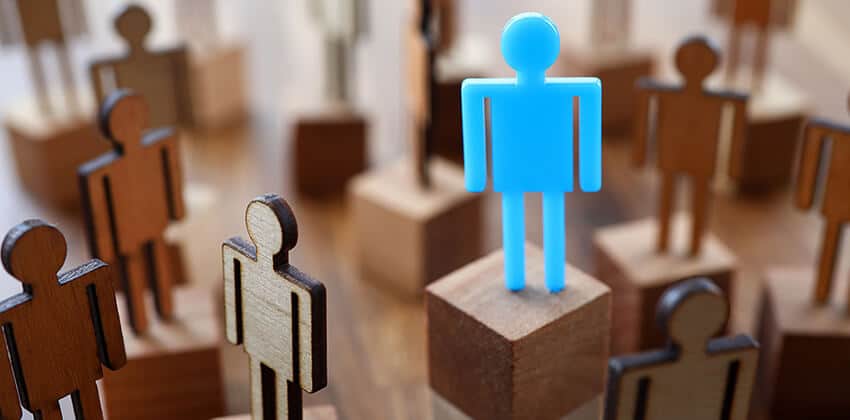 There are many ways for you to stand out from the crowd of other job seekers out there.
Your ability to follow up shows organizational skills, integrity, and – most of all – interest.
You will find multiple opportunities during your job search trek to demonstrate these skills and qualities!
Put a System In Place
First things first. Now is the perfect time to put a system for tracking in place for when and who you should be following up with! It could be an Excel spreadsheet, a software program, or it might be a calendaring system (paper or electronic). That is up to you. As you create your system, consider starting off by minimally capturing this data:
Name, company name, phone and email of the person to contact.
Name, phone and email of the person referring you.
How and what the referring person said about a job lead or contact they are providing.
"Take Action" date.
Action method (phone, email, other).
Date of last action.
We'll talk about how to use this later in this post.
Eliminate Guessing
You don't want to seem like a pest but you don't want to miss out on an opportunity either, so when do you follow-up?
The answer depends. You can take the guesswork out of the equation by taking control. In your message or during your conversation, state when you will be following up. If the issue is urgent (such as you have an upcoming interview and you want to ask a current employee questions before the interview), let them know what your deadline is and that you will be following up within a day.
During the interview, always ask the interviewer when you should follow up. This will eliminate one of the most commonly asked questions people have – "when should I follow up after an interview?" If you ask the interviewer during the interview, you won't be wondering later.
Be Politely and Patiently Persistent
People have good intentions, however, sometimes they just don't do things with the same sense of urgency you might. Let them know you will be following-up within a timeframe just in case they get sidetracked or perhaps even forget to do what they said they would do for you.
Don't give up! As the saying goes, the squeaky wheel gets the grease. If someone has given you permission to follow up, you are within your rights to systematically and politely do so.
Turning Gray Into Black and White
It is difficult to give specific recommendations for follow up, but for the sake of those who want some specific guidelines, these generally work:
| | | | |
| --- | --- | --- | --- |
| Situation | Follow Up Method | Take Action Date | Logic/Message |
| You applied for a job online. | Phone | Same day | Ask what their timeframe is and if they received your application/information. |
| You applied for a job via mail. | Phone | 3 days | Ask what their timeframe is and if they received your application/information. |
| You've been given the name of someone to call. | Phone or email | Same day | Reference request for meeting and cite the name of referral source. |
| You met with someone for an informational meeting. | Email or US Mail | 24 hours | Thank them for their time and reference specific details from the conversation. |
| You had an interview. | Email or US Mail | 24 hours | Sending a thank you letter will show interest and can help them remember you. |
| Subsequent follow up after job application, interview, or meeting. | Phone/email alternatively | Date established and then weekly if no response. | Let them know you are interested and following up to see where they are in the process. |
Tracking Back
Providing thanks or following-up to remind someone of their commitment is your responsibility. When someone gives you a referral of any kind, let them know what the outcome was, or – at the very least – let them know that you've done what they've suggested. Providing this feedback makes them feel good and makes them much more likely to help you (and others) in the future.
The Bottom Line:
Having a system, learning the rules, and understanding your role are critical first steps to your success in navigating the terrain of today's job search. Stay tuned for the next post with tips on how to follow-up on job leads, interviews, and networking meeting requests.
For more tips on how to follow up, read How to Follow Up: Tips about the Process.
---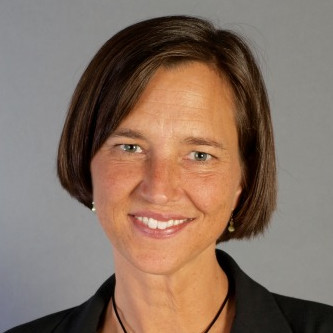 About the author…
Hannah Morgan, Job-Hunt's Social Media Job Search Expert, maximizes her own personal branding and online visibility using social media platforms. She is a job search strategist and founder of CareerSherpa.net. Selected by LinkedIn as a "Top Voice for Job Search and Careers," follow Hannah on LinkedIn. Also, follow and connect with Hannah on Twitter (@careersherpa) and Facebook (Career Sherpa). To read more articles on how to use social media for job search, visit her site: Careersherpa.net.
More about this author…