Job search is an adventure and a process.
This may be new to you or may have changed since you last traveled this road.
What you do need is a map to guide you towards your next job.
A successful job search doesn't start and end with a polished resume (yes, that is an important piece).
A successful job search means that you are making the best and most informed decisions about your actions.
Top Four Reasons You Need A Map:
The job market is competitive (Approximately 5 job seekers for every job).
Employers have opted to be extremely selective, searching for exactly the right match.
Reactive job search is depressing.
Focus, structure, and accountability typically aren't built into many job searches.
You can't afford to wing it. Starting off on the right foot will decrease your time in search, and isn't that what you really want?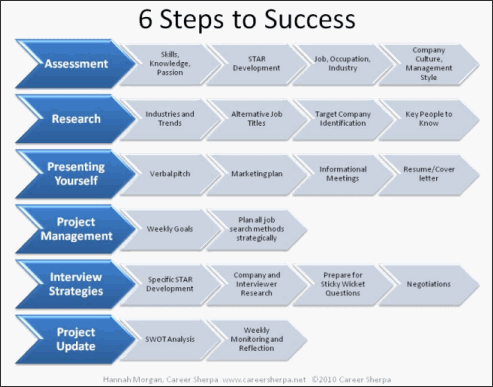 Step 1: Assessment
The process and planning begins with knowing yourself. Often, going through this self assessment is painful, frustrating and confusing. Trudge forward and answer the difficult questions. This foundation of self-knowledge early in the process can drive you forward at greater speeds, with greater success. Why? Because you are motivated, you are passionate (or at least excited), and you have a specific focus.
Step 2: Research/Information Gathering
When you rush into your job search without knowing where to look, what you want to do, or what's happening in your industry, it is sort of like heading up a mountain without knowing the trails. Conducting research will provide you with information that will make the hike easier and more focused. It will allow you to present yourself more convincingly as a potential solution.
Step 3: Presenting Yourself
You wouldn't attempt to climb a mountain without the proper gear, would you? It will be so much clearer to you, having done some research, how you will position yourself and to whom.
Employers don't want just a warm body in a seat. They want someone who will solve their specific problems.
Besides your resume, you'll want an interesting verbal pitch to introduce yourself, which you should be doing a lot.
Your online presence is part of this too. Do you have an online presence? LinkedIn, Facebook, Twitter, or website/blog? The phrase you hear associated with this component of your search is "personal branding." It is a form of reputation management.
This is the gear you will need for your climb.
Step 4: Project Management
Are you setting weekly goals? Are you tapping into all the job search methods? There is so much more to do, sometimes it feels like looking for a job is a full time job!
Being pro-active and having a plan creates purpose and forward movement. You won't reach the top of the mountain without taking action.
Step 5: Interview strategies
There's an old saying, "We don't know what we don't know." However, that shouldn't be the case for you. Prepare for those interviews!
You want to know as much as possible about the company, the people, and their hiring process before going on the interview.
Do you dread being asked certain questions in an interview? Interviewing is a skill and with some practice you can increase your level of competence and confidence.
Mountaineers practice hiking for months in preparation for their "big climb." You should, too.
Step 6: Project Update
The process continues past the activities of interviewing, networking, contacting recruiters, direct company contact and, must I say it, applying for jobs online.
You will want to evaluate what is working for you and what isn't. This will allow you to make changes or continue to focus on the areas where you've been successful.
You'll want to be objective.
You'll also want quantitative measurements, such as:
X networking meetings netted Y more meetings and Z interviews.
X online job postings translated into Y interview.
X recruiter conversations turned into Y interview.
X interviews, Y second interviews, Z job offers.
Bottom Line:
Are you treating your job search as a full time job? Are you making the best choices on how you are spending your time? I believe strongly in this 6 step process. The heavy emphasis up front on assessment and research can make all the difference in the world. This allows you to discover or uncover what you really want to do next. Following these steps should provide structure and accountability to an otherwise hap-hazard approach. Whether you are just starting your search or re-starting your search, I hope this map helps you navigate and proactively manage your adventure.
---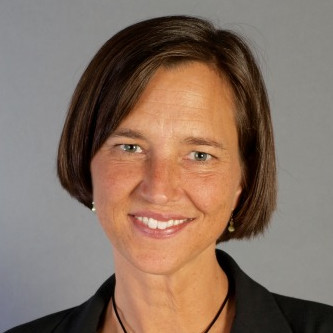 About the author…
Hannah Morgan, Job-Hunt's Social Media Job Search Expert, maximizes her own personal branding and online visibility using social media platforms. She is a job search strategist and founder of CareerSherpa.net. Selected by LinkedIn as a "Top Voice for Job Search and Careers," follow Hannah on LinkedIn. Also, follow and connect with Hannah on Twitter (@careersherpa) and Facebook (Career Sherpa). To read more articles on how to use social media for job search, visit her site: Careersherpa.net.
More about this author…